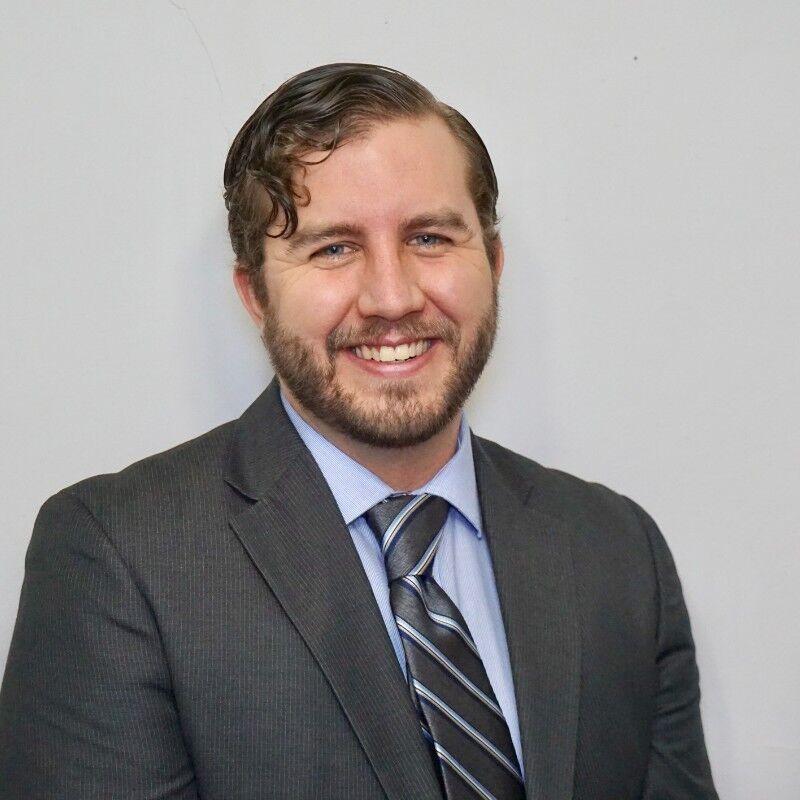 WENATCHEE — Chelan and Douglas counties are rounding the corner on the COVID-19 pandemic, and once the area reaches 60% to 70% herd immunity, normal life may return by the end of the year, the area's top public health official says.
With the Biden administration promising over 140 million doses of COVID-19 vaccines by the end of March, half of the needed progress would be reached by June, Luke Davies, health administrator for the Chelan-Douglas Health District, said at a Tuesday news conference.
"As of right now, there is no concern as long as we keep wearing masks and see the case counts drop," Davies said. "But that's ruling out the factor of new variants coming that could create significant problems and reinfect individuals that have already been infected."
The COVID-19 variant P.1 from Brazil, which has been shown to reinfect individuals who have had COVID-19, has been identified in one case in the state. Davies said people should continue to wear masks, social distance, and wash their hands work just as well against the variants.
About 17,500 COVID-19 vaccine doses have been administered at the Town Toyota Center mass vaccination as of Feb. 27, according to the state Department of Health. More than 70,000 doses have been given at all four mass sites.
Davies said this is an incredible achievement for the area. The Wenatchee site plans to be done with most of the second doses for the first group in a little less than three weeks. If vaccine allocation remains the same, the Town Toyota Center site can open up more first-dose appointments soon, Davies said.
Davies said health officials are working to smooth the process of signing up for and getting the second shot.
"Originally, we asked people to come back same time same place for the second dose, but a lot of people were getting so excited for their second dose they were all showing up early in the morning and creating a line," he said.
Second-dose appointments now require registering with a private link people should receive in in an email, Davies said. If you have not received the email or need help signing up, come to the site three weeks after your first shot and someone will help you get registered, Davies said.
The Wenatchee site has since extended their parking and processing to Walla Walla Park across the street, Davies said.
The DOH and the governor's office have not yet set a date for when COVID-19 vaccines will go to the next group — essential workers like teachers and farmworkers, according to Davies.
Local health jurisdictions across the state along with the DOH and governor's office, will be discussing this further this week to decide when this may happen, Davies said.
The single-dose Johnson & Johnson vaccine received emergency authorization from the U.S. Food and Drug Administration on Feb. 27 and a total of 60,000 doses have made their way to Washington state, Davies said.
"[The vaccine] is a very good and very effective vaccine, and it's going to be really important to utilize that single dose in areas where the logistics are a lot less manageable," Davies said.
The supply chain and allocation has not yet been established, but in the future, centralized sites like Town Toyota Center will focus on vaccines that are more complicated to administer, like the Pfizer vaccine. The Johnson & Johnson vaccine will be used for harder-to-reach populations, according to Davies.
One such group may be the approximately 50,000 agricultural workers in the state that will need the vaccine, according to Davies. Davies said he has been on calls with the DOH and other local health districts to draft plans, but nothing has been finalized yet.
As vaccine supply increases, the health district wants to use mobile clinics to vaccinate these workers as quickly as possible, Davies said. But it will most likely occur during or after the move to tier 2 or tier 3 of DOH's vaccine rollout plan.