CHELAN — In an attempt to limit potential exposure to COVID-19, Chelan is trying something new — turning visitors away.
Lakeside and Don Morse parks now have a limited capacity for tourists, but they are still open to locals. Once their parking lots fill, those wanting to get inside must prove local residency.
"The whole reason we're doing any of this is to keep the parks open," said Paul Horne, director of parks, recreation and community services. "People are sick of being inside and it's natural to want to get out. ... It's just [that] we have to do it in a responsible manner."
These new rules come after the City Council decided July 28 to help decrease park overcrowding. The goal is to look out for the health and safety of residents, especially during August's busy tourist season.
"It is regretful that we have to do this," Mayor Bob Goedde said, but "it is a project in process and we'll make adjustments as it goes."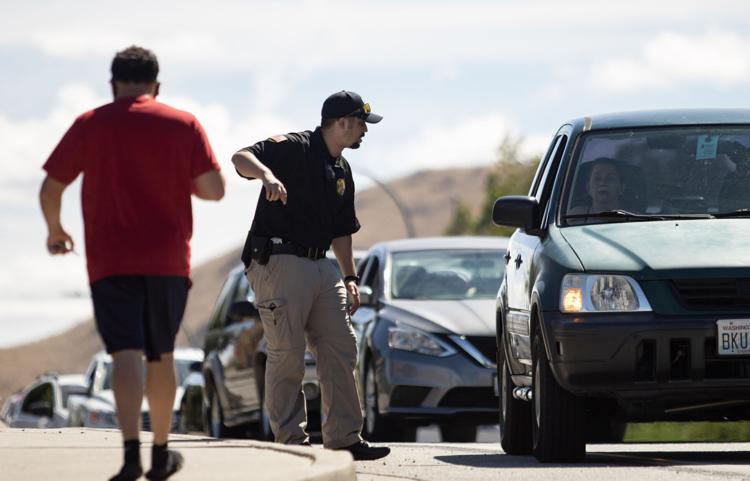 Outside of each park now stands a small crew of about four security workers. Their job is to check IDs to ensure local residency of visitors before admitting people inside. They also help inform people of the changes and alternative destinations for travelers.
Chelan has seen "unprecedented numbers" of park visitors this year, Horne said. But so far, the changes have been going well. There is a lot of room in the park and people seem to be keeping their distance from one another, Horne observed on Saturday.
Park workers are giving out face masks at entrances to anyone who wants them, as well as postcards with QR codes directing visitors to recreation areas in Chelan Falls, Horne said. One of the main takeaways is that "it might not be worth a long trip just to be turned away at the gate," he said.
On Saturday, dozens of drivers slowly rolled past a "Lakeside Park full" sign. Parking spaces had filled by 11 a.m. Fencing, marked "local traffic only," blocked off other nearby streets. Many visitors parked along Highway 97.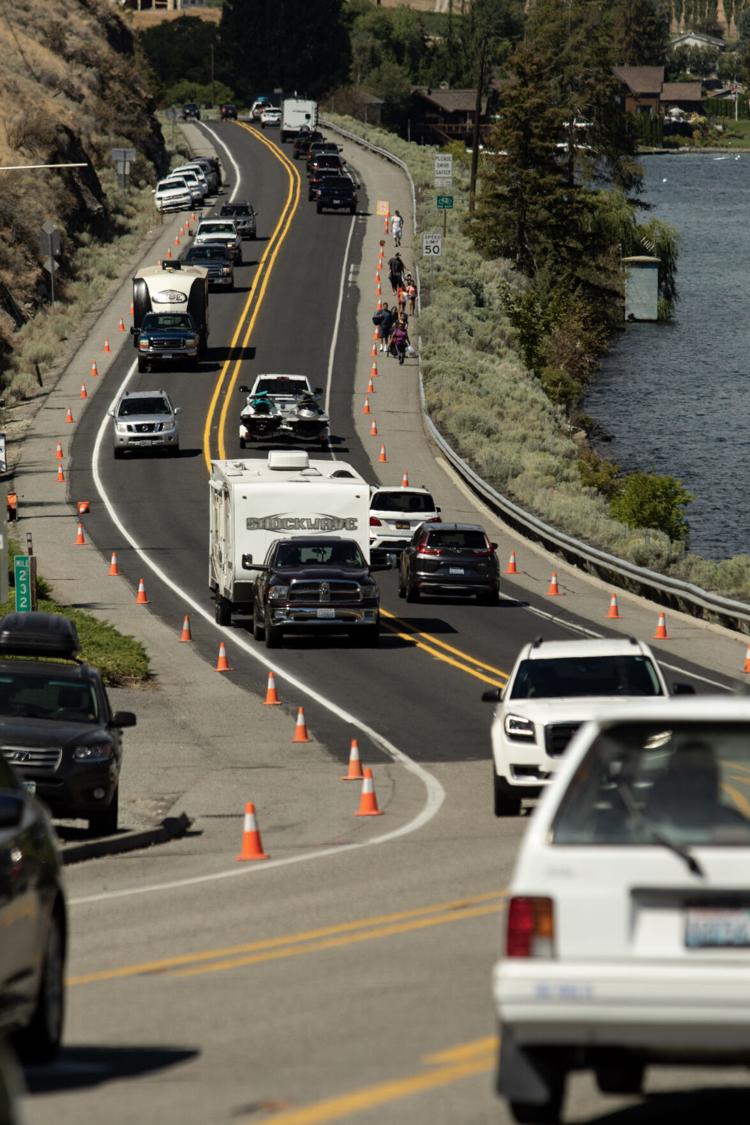 For those parking on the highway, it meant an extra walk in order to reach Lakeside Park. The city had lined parts of Highway 97 with cones to discourage streetside parking.
Those cones are part of Chelan's 15-point plan to address park overcrowding.
No. 11 on that list is to add in social distancing circles and observe how they are used by visitors.
Circles with a roughly 20-foot-wide radius are now scattered along Don Morse Park. Most people using these new geometric hangouts on Saturday made use of their circle's boundaries.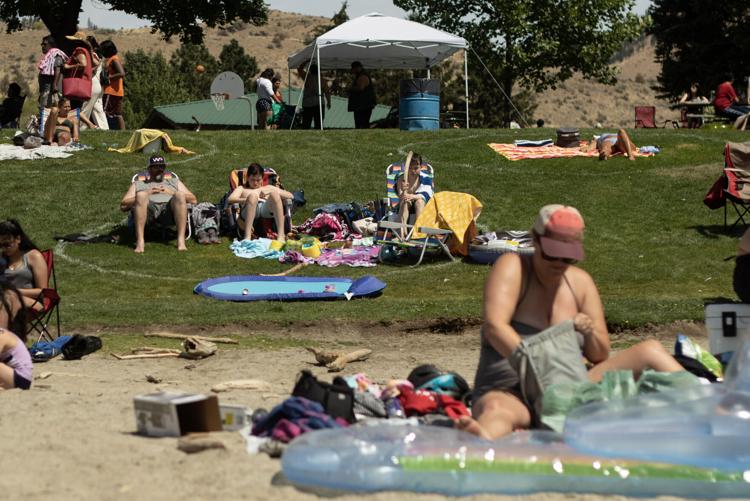 City Administrator Wade Farris said the city may or may not add more circles depending how they fared this past weekend. City officials will also debrief with security workers to see if changes should be made to the new park regulations.
The goal of the security officers is to help people comply, avoid confrontations and gently remind people what they should be doing, Farris said.
These last couple of weekends in Chelan have been extremely busy, he said; the city estimated there were more than twice as many visitors as usual.
Farris advises people who do plan to visit Lakeside or Don Morse parks to make sure they head out early. The parking lots fill up quickly and people should prepare alternate plans just in case they happen to be full, he said.