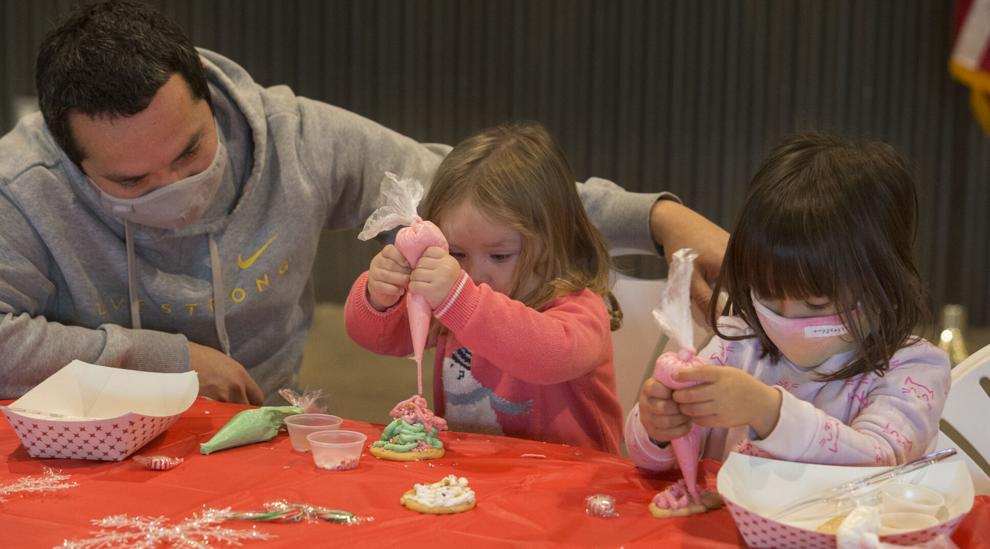 WENATCHEE — Cookies were decked out with frosting Christmas trees, bells, wreaths and even a rendition of Vincent van Gogh's "Starry Night" Friday.
The cookies were part of a Christmas cookie decorating contest and gift drive sponsored by Hellbent Brewing, which is opening The Taproom at Pybus in mid-December. All proceeds went to Wenatchee's Orchard Middle School, which operates a free, take-what-you-need store for its students.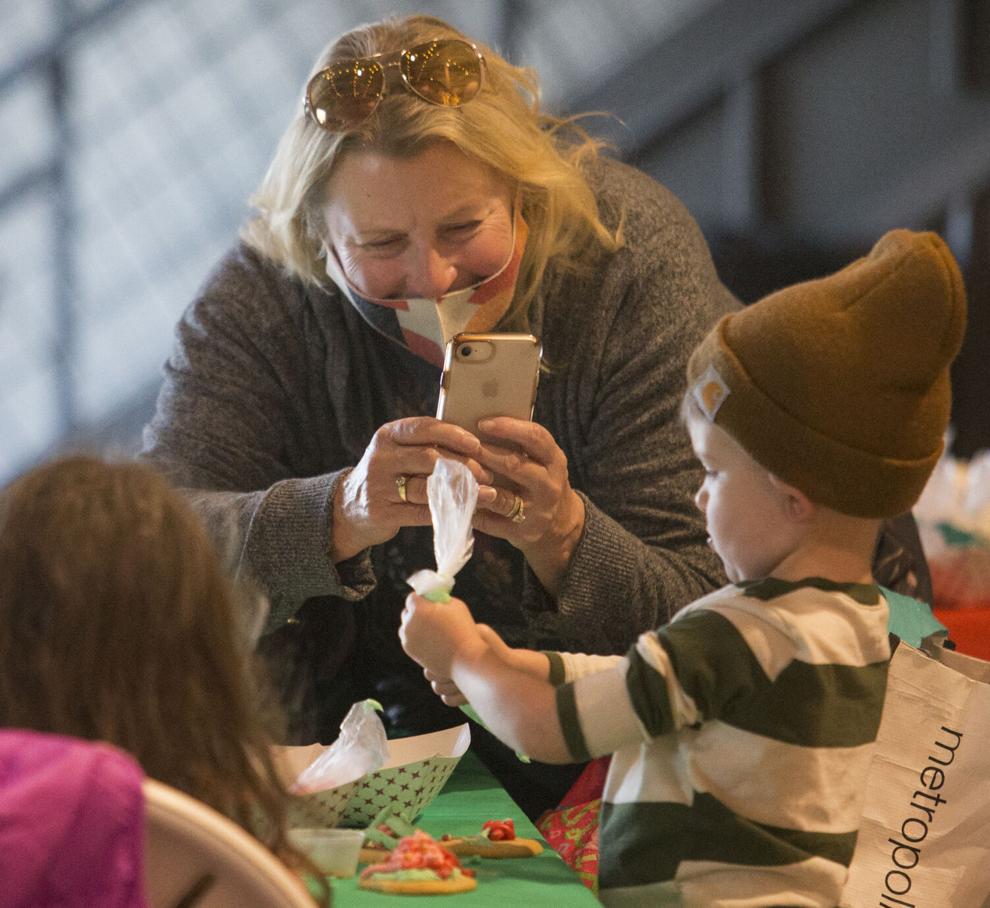 Stephanie Embernate, The Taproom front of house manager, said the idea for the event came after hearing stories about the store from her sister and brother-in-law, who both teach at the school. In addition to donated items, the event also brought in $650 in cash or gift card donations.
"This is hopefully the first of many years doing it," Embernate. "We just wanted it to be a way to kind of get the community involved and get some Christmas spirit going at the start of the season."
The store, named "Billy's Store" after the school's bulldog mascot, has been funded by the school's staff or close friends and family of staff up to this point.
"For resources, it's just few and far between," said Amy Spietz, a P.E. teacher and Embernate's sister. She said the drive will make a significant difference. "It's super incredible and will bless a lot of our students not only during the Christmas season but throughout the entire year because we know the need doesn't stop after Christmas."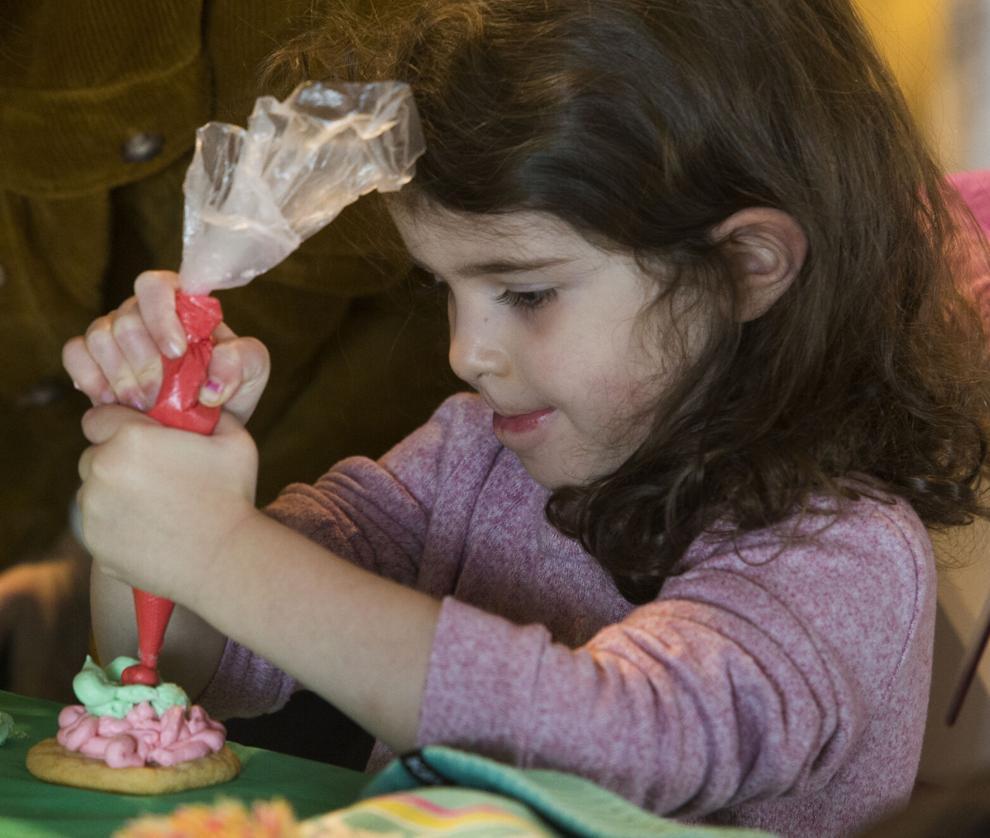 Since the store opened in January 2021, at least a fourth of the school's 400 students have used it, Spietz said. Students can request to use the store through a button on their school-issued iPad, or teachers can identify specific needs and work with a counselor to address them.
Spietz said recently, for example, teachers noticed a child had holes in his shoes and were able to get them a pair through the store.
Individuals who want to donate to the store can call the school at (509) 662-7745 and ask for the family advocate.
"I just can't tell you how life changing it is for these kids to be able to go into an environment where they can get whatever they need, absolutely free and there's no judgment," Spietz said. "They know they can come back and ask — whether it's 'I need a snack today because I'm really hungry and we didn't have anything at home' or if it's a pair of socks or a pair of shoes — and they're comfortable and able to do that. So this is just huge."
Corima Debroeck, an Everett resident visiting Wenatchee relatives for Thanksgiving, brought her four kids, ranging from 3 to 10 years old, to the event.
"It seems like a good cause to donate to," Debroeck said. "I love getting them involved in donating during the holidays, but then they also love cookies. So it's fun to have a fun activity for them to do as well."