NCW — The Wenatchee World asked readers to submit their questions regarding the COVID-19 vaccine, and we've noticed one common theme: Ire with the online appointment process. To help clear the confusion, we've created a step-by-step guide to walk you through the online registration. Unfortunately we can't book your appointment for you, but here are five easy steps to guide you through the process.
To check if you are eligible for the COVID-19 vaccine, go to form.findyourphasewa.org/210118771253954. If you are eligible, you will receive a confirmation message via email or text message to display to your vaccine provider.
2. How to register on the website:
Go to prepmod.doh.wa.gov/clinic/search. The site will load locations closest to your zip code below the information entry box. Even if the site loads a location, this location may not have appointments available, with the Available Appointments section showing zero. Appointments for the upcoming week open on Sundays at noon.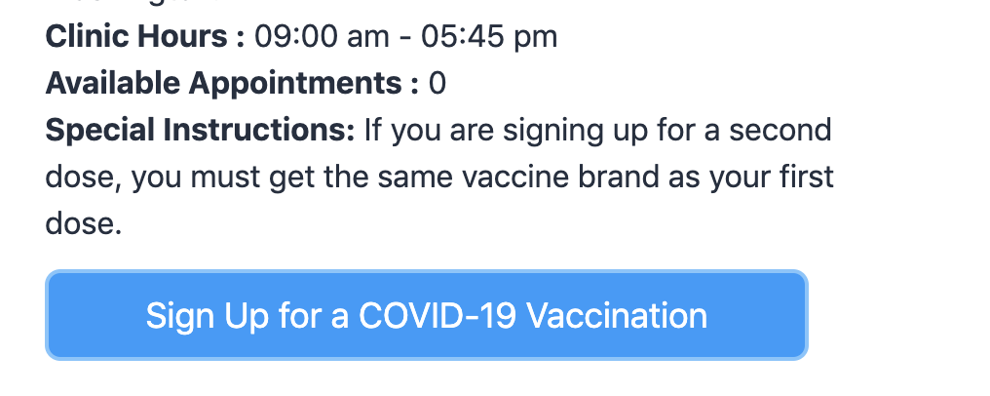 The Wenatchee World recommends opening the prepmod.doh.wa.gov link a bit before noon on Sunday and refreshing until appointments reopen to have a better chance of booking your appointment.
If you click on blue "Sign Up for a COVID-19 Vaccination" under your preferred location, the next page to register will appear. This page will appear whether or not appointments are available.
First, enter personal information. Then, select what type of healthcare coverage you receive, though the vaccine is provided with no cost. Next, enter health information and select if you will be receiving your first or second vaccination. You then select the type of vaccine, Pfizer or Moderna, and give an electronic signature of consent. A page will then display available appointments to select.
If there are none, the page will appear with greyed appointment times. It is suggested that if the first page lists "0" under Available Appointments, do not waste your time filling out the reservation.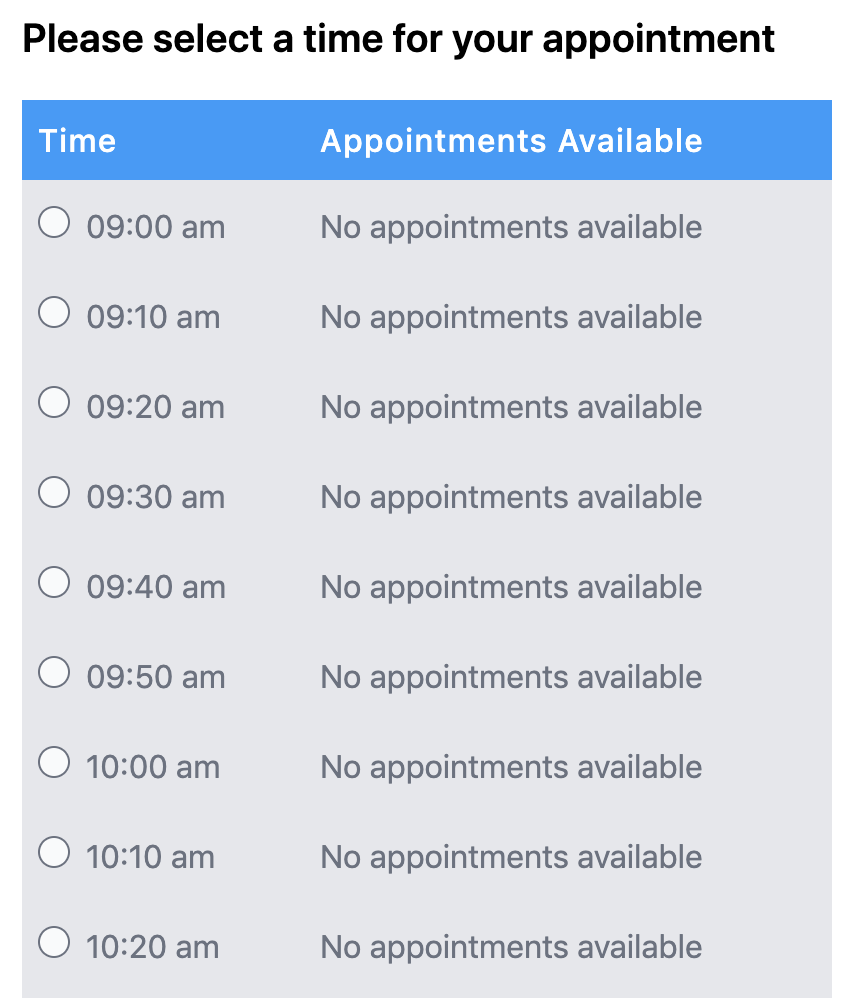 3. What to do if there are no appointments available and you're added to a waitlist:
There is a waitlist, but those on the waitlist are primarily contacted when an appointment falls through. Adding your name does not ensure an appointment for that week. The waitlist resets every Sunday at noon when new appointments reopen, so even if you added your name to the list the previous week you will not be contacted unless you re-enter your name again.
4. How to get your second dose:
Each person who receives a first dose at the Town Toyota Center will receive a vaccination card that lists the date three weeks later that they should return. You do not need to complete another online appointment registration for the second dose. People should arrive at the same time as their original appointment and bring that card. Your second vaccination dose must be the same vaccine brand as the first dose.
5. Side effects to expect:
After receiving the vaccine, the vaccination site will have recipients sit for 15 minutes to monitor immediate side effects. The CDC also provides printable sheets explaining side effects on their website. In rare cases, severe allergic reactions may occur. Visit your doctor if you experience an allergic reaction, and your provider will send a report to the Vaccine Adverse Event Reporting System, the national system that collects information regarding adverse effects after vaccination.