CASHMERE — The Chelan County Fair Board decided Thursday night to cancel the 2020 fair in light of the uncertainty related to the COVID-19 pandemic.
Chelan County Expo and Fair Director Karen Welch said they have been working toward having a fair.
"We've been moving forward with vendors and entertainers with different contracts," Welch said. "The kids have been moving forward with their animals and all of that. We were still holding out hope because of the dates of our fair. Seeing that our county could not even move to Phase 2 made it difficult to know where we would be in August or September."
A major percentage of the volunteers are over 65, Welch said, and there was no way to manage social distancing rules with crowds expected. Unless the Chelan County was in Phase 4, a fair would not be possible, she said.
"You can't put on a fair if you are only allowed to have 50 people," Welch said.
Welch said she has been contacting the entertainers and vendors to let them know what is happening. In this state, she said there is not much opportunity for vendors to go to another fair.
Spokane County just canceled its fair. The NCW District Fair in Waterville also canceled this week, while the Grant County Fair canceled last month.
"You're looking at a handful of fairs still hanging in there. Those are in counties that are in different phases. Most of them are ahead of us," Welch said.
The Chelan County Fair Board decided, she said, to try and take care of the youth planning to come to the fair with an animal for show and auction.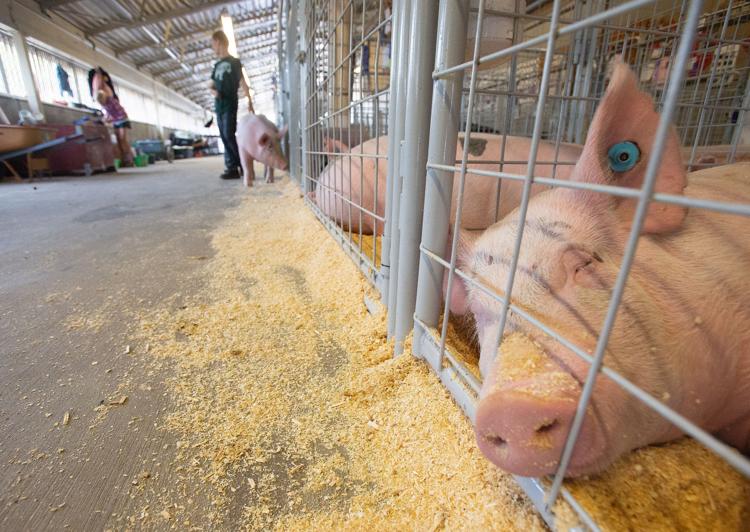 Welch said they are planning for a virtual show or possibly a physical show if Chelan County is at a phase that would allow that.
"The kids needed to know which way the fair board was going to take for them. We will be working on something that will allow their animals to be auctioned. The fair board is committed to figuring something out for the FFA and 4-H kids," Welch said.
Even with lost revenue from the 2020 fair, Welch said the fair board is committed to having a fair in 2021.
Welch said the fair is good shape financially at this point, despite the revenue loss.
"We've been fortunate to have the Chelan County Fair growing so that we have a reserve. That is what we would be drawing from, which is more than adequate for this year and gives us a great start into next year," she said. "Chelan County Fair is self-sustaining. We're not in a taxpayer fund from the county. We are in a position that is far better than most fairs in the state right now."