WENATCHEE — Local elected and health officials met Thursday night to inform the public about the unprecedented increase in COVID-19 cases and the threat it poses to the community.
Chelan and Douglas counties shared a combined 105 new cases of COVID-19 on Wednesday alone. In the last 14 days, there have been 827 new cases. And 17% of the total number of cases since the start of the pandemic have come from the last two weeks, according to Dr. Malcolm Butler, Chelan-Douglas Health Officer.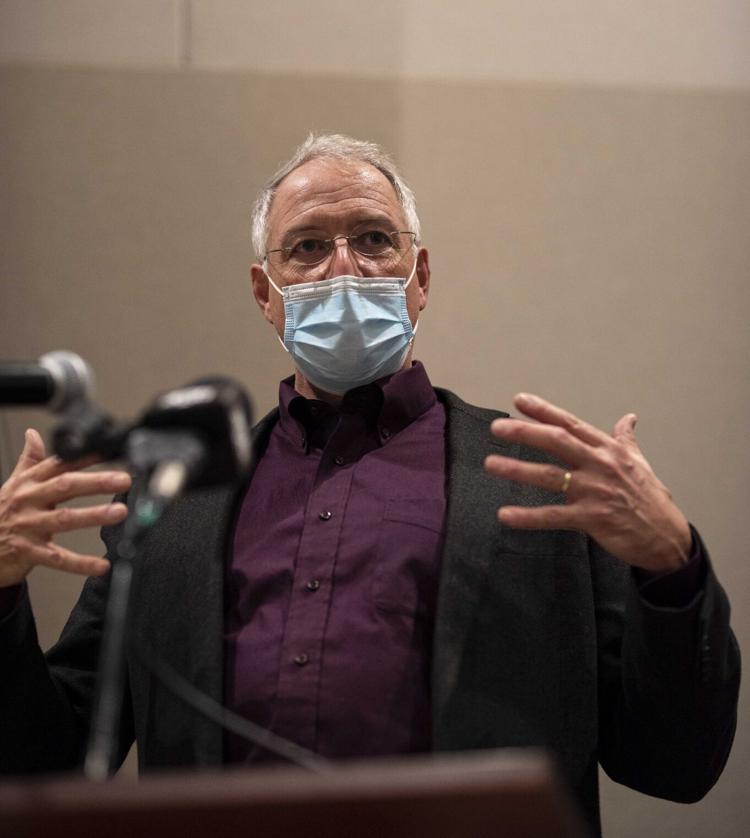 Moving away from numbers, Butler brought up a conversation he had recently with Dr. Peter Hauck who he said had worked with the Centers for Disease Control and Prevention fighting pandemics around the world like Ebola and the bird flu.
"Yesterday, Peter Hauck told me that he's never been more scared as he is now," Butler said. "So you have a physician who has spent his entire career fighting pandemics around the world who's never been scared as he is right now."
Central Washington Hospital is the only hospital in North Central Washington capable of treating the patients sickest with COVID-19, and they are currently low on staff, according to Dr. Peter Rutherford, CEO of Confluence Health. If they get overwhelmed with cases, other hospitals in the area will be affected and the hospital is in desperate need of skilled staff, he said.
Rutherford advised the public to treat every visiting person not a part of a usual household as someone potentially infected, including when making plans for Thanksgiving next week. Rutherford said the holiday will be different for his family this year with his kids not coming home for Thanksgiving.
"I would rather take the blame for being overly cautious and concerned than not concerned enough," Rutherford said. "And right now, I don't think I'm being overly cautious or dramatic."
Latinos now make up around 50% of COVID cases in the two counties, down from 80% about a month ago, Butler said. It is still too high, according to Dr. Mabel Bodell, a nephrologist and member of the Health Equity, Diversity, and Inclusion council at Confluence Health.
The drop may be in part due to recent outreach efforts in the area to support the Latino community, she said. It is more likely that the end of the harvest season was a bigger factor in this drop, according to Bodell.
"I saw too many of them [patients] die," Bodell said. "Too many of them look like my father, like my family members."
Chelan County Commissioner Kevin Overbay said people have a choice to make about wearing a mask.
"What I ask you today is how will you choose? Will you choose to take care of yourself only? Will you choose to take care of yourself and your family only? Or will you choose to take care of yourself, your family and our community?"