WENATCHEE — Unimaginable just a few weeks ago, a pandemic has closed schools, halted business and forced mass layoffs, altering the lives of nearly all North Central Washington residents.
The Wenatchee World spoke with five community members who've seen the impact firsthand. The common theme? Uncertainty of what will come next.
---
'My savings is gone'
Wenatchee Valley Brewing is bleeding money due to strict shutdowns implemented by Gov. Jay Inslee to prevent spread of COVID-19.
"There's no money," said owner Dan Bass. "My savings is gone."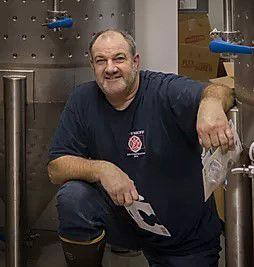 He said he's lost tens of thousands over the last month as businesses have been ordered to close or drastically modify their operations. On March 15, Inslee ordered restaurants and bars to close and serve only takeout.
There have been 2,464 positive cases of coronavirus and 123 deaths, according Wednesday figures from the state Department of Health. That includes 12 cases and one death in Chelan County and two cases in Douglas County.
The company formerly operated Wenatchee Valley Brew Pub at Pybus Public Market, but closed earlier this month — a move planned before the coronavirus precautions. The brewery, located at 108 East Island View St., is scraping by.
Before the shutdown, Bass employed a total of 20-22 people between the brewery and the pub. Now they're down to three.
They average about 300 orders a day, not enough to pay all the bills but enough to pay the few employees he's been able to keep on. Beer is available for pickup, too.
"That's what I need to keep my head above water," Bass said. Adding, "We're very, very appreciative of our customers."
The brewery earns money through sales (people buying their beer and food), distribution (restaurants and stores buying their beer) and events, like weddings and beer gardens.
"Those three sources of income have trickled down to takeout and we're not really a takeout venue," Bass said.
On the bright side, the brewery has plenty of beer. Last week, they brewed their last batch for the time being, giving them 90 barrels in stock. That's equivalent to about 22,320 pints of beer.
"When we come out of this — when we come out of this — we'll be ready to go," Bass said.
— Pete O'Cain, World staff writer
---
'This whole situation happened and tarnished it all'
Cascade Crum spent her first unexpected day off work doing laundry. Also on the list was spring cleaning and visiting her elderly grandmother, who lives in Connell.
"I've been talking to her a lot, 'Hey if you need to go to the store or anything, don't go out. Just call me and I'll go grocery shopping and bring it to you,'" she said. " ... She lives in a 65-plus community that's really high risk so I figured while I'm not working I should do as much as I can for her right now."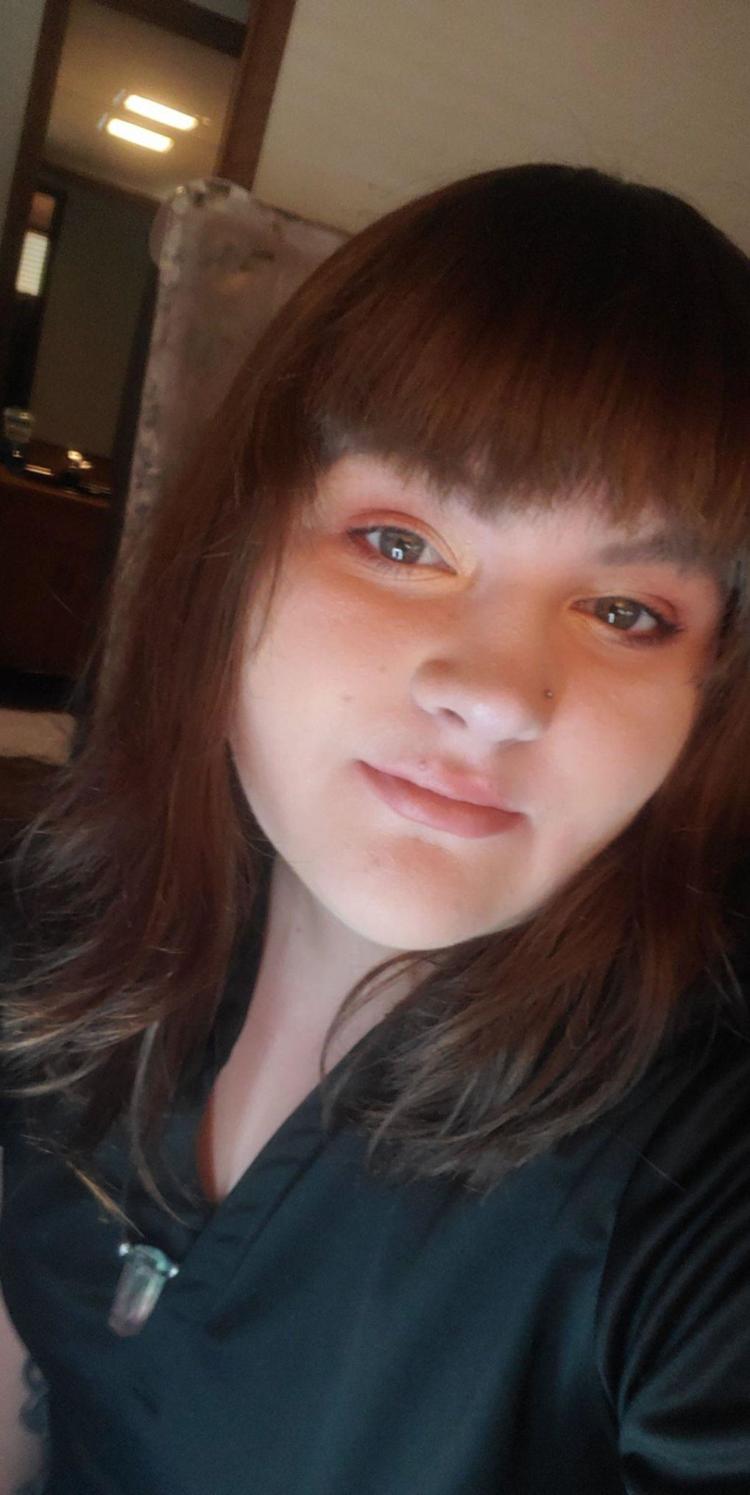 Crum was temporarily laid off from her guest services job at Campbell's Resort in Chelan last week. She's been approved for standby unemployment benefits for the next eight weeks.
The resort hopes to rehire Crum once economic fallout from the state's business closures eases, she said.
"I have really good bosses. It was really hard to have that meeting, but they care so much about their employees that they set everything up for us," she said. "They set up how they can help us and how the state can help us."
Crum's been working at Campbell's for nearly a year. In the offseason it's a part-time gig. In the spring, her hours normally go up to at least full time and there's often overtime.
"We were actually just about to start picking back up and then this whole situation happened and tarnished it all," she said.
Crum is also a freshman at Wenatchee Valley College, which closed its campus to the public and is switching to mostly online classes for the coming quarter.
All of Crum's classes next quarter were already scheduled to be online, so the change won't be that disruptive for her.
After one more year at WVC, Crum plans to transfer to Eastern Washington University to pursue an education degree and become a teacher.
— Reilly Kneedler, World staff writer
---
'Just kind of waiting to see'
If Desiree Alling weren't home with a newborn, she'd still be working.
The Wenatchee resident is in her sixth week of maternity leave, which could last up to 12 weeks. But normally, she works at an environmental laboratory.
"We test people's drinking water, whether that be personal well water or city water, so it's something that's considered essential even though it's not health care-related," she said. "It's not a store, pharmacy or anything, but it is a very important business to have open. There are a few people that work there that would have the availability to work from home, but as for the people that do the actual water testing, you have to be in the lab to be able to do that."
Alling said the lab is still open. As of last week, the daycare her daughter goes to was also still open, with only a few children there.
"But if it were to (close), that's something I would have to talk to family and see about having family as an option," she said. "Just kind of waiting to see."
— Bridget Mire, World staff writer
---
'I'm not putting up the walls of panic'
Don Meza, 54, refuses to live in fear.
"People need to do the research," he said. "We cannot live our lives in fear of a media-driven pandemic."
Shutting off the television and staying off Facebook are better options, he said.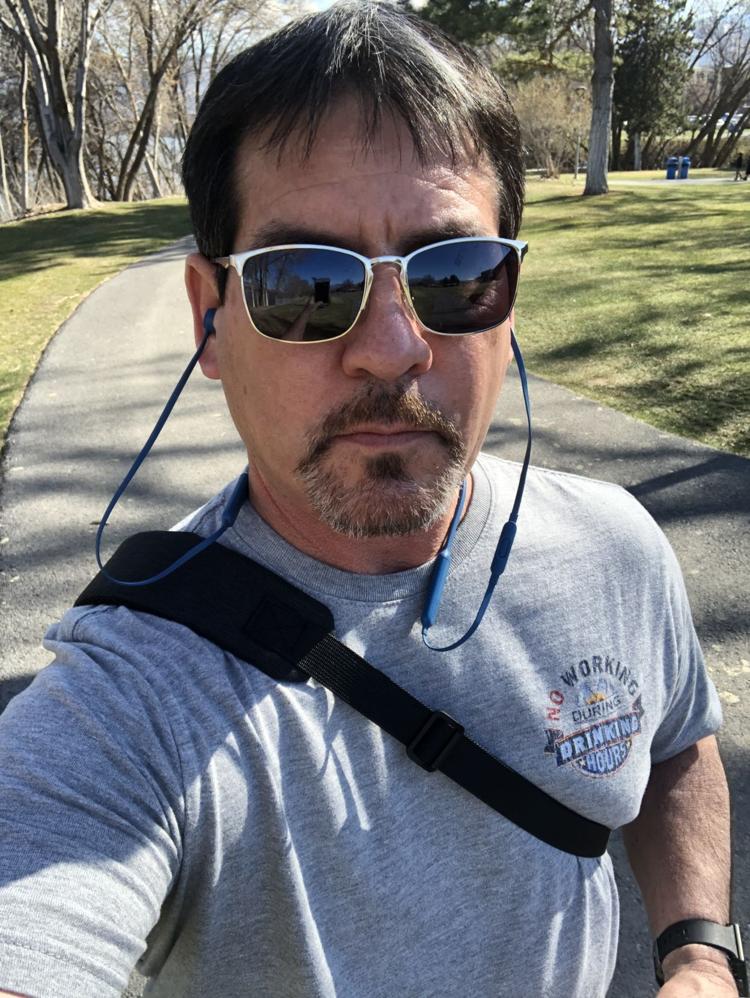 "I'm taking the 10,000-foot view," he said. "Some may be looking at the 10-foot view."
Meza, who has 37 years of emergency medical service background, lives in Wenatchee, but works seasonally in Alaska for a private fire and EMS company. He expects to head back to work for the season on June 1, so the current shutdown hasn't affected him personally.
"I'm not putting up the walls of panic," he said. "My children are adults. I did not do any frantic shopping or hoarding and I'm enjoying the mess on social and mainstream media."
He is concerned about those whose livelihoods have disappeared with the ordered shutdowns and he is doing what he can to support them, including purchasing takeout from local restaurants.
He questions whether business and school closures — and the social distancing rules that are being imposed — are effective.
"I spend a lot of time walking and running on the Loop Trail. All weekend, all over Wenatchee, all I saw were people socializing," he said Monday, before Gov. Jay Inslee announced a stay-at-home" order. "The Loop Trail was packed. There was no social distancing going on."
Meza supports the decision to shut down the nursing homes and steps taken to protect those who are most susceptible to the virus.
The additional restrictions, he said, contribute to the problem.
"It's unneeded panic, in my opinion," he said. "I think they should be selective. People need to protect the high-risk group, over a certain age and those with underlying medical conditions. Do not go visit them. Don't put yourself in contact with high-risk people. That's a reasonable thing to do."
— Nevonne McDaniels, World staff writer
---
'I didn't dream that it would affect me'
Gay Fuller owns a small, three-chair salon in downtown Wenatchee. She normally works with a few other hairdressers, but at the moment, all of them are out of a job.
Fuller closed her shop, Salon Cappelli, about a week ago due to state requirements to limit COVID-19 spread. Hairdressingis "essentially recession proof" because people always need their hair done, she said.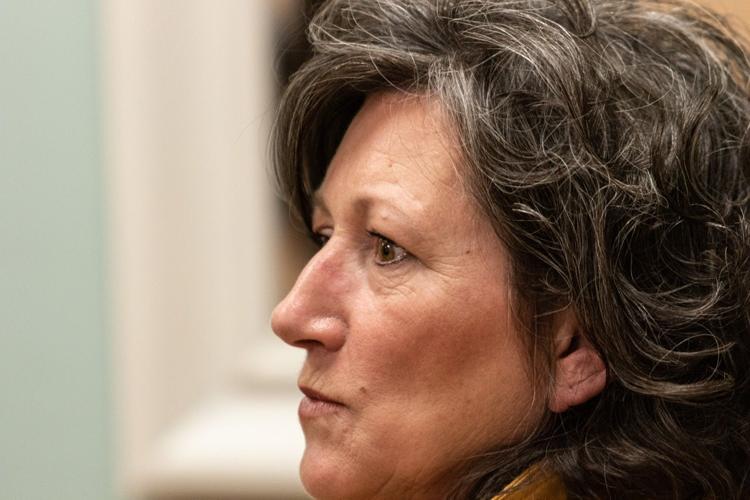 "I didn't dream that it would affect me," she said.
Even though the hairdressing stations are more than 6 feet apart, part of the job is being one-on-one with clients, she said. Some clients have asked to do home visits, but it would still be a one-on-one service.
"It's scary," she said. "If this goes on much longer, it will be really hard."
If salons have to stay closed for another two weeks, it could be devastating, she said. Since closing, Fuller has done a couple shampoo deliveries, using PayPal for billing. But that only makes about $5 per bottle and does not make up for gas used, she said.
When the closures end, Fuller hopes to work seven days a week until she can get caught up on all of her clients in need of services. "I've never had a hardship like this," she said.
— Luke Hollister, World staff writer