EAST WENATCHEE — Eagle Scout. "Cinderella." COVID-19.
Unique year for Parker Smith, a recent graduate of Eastmont High School.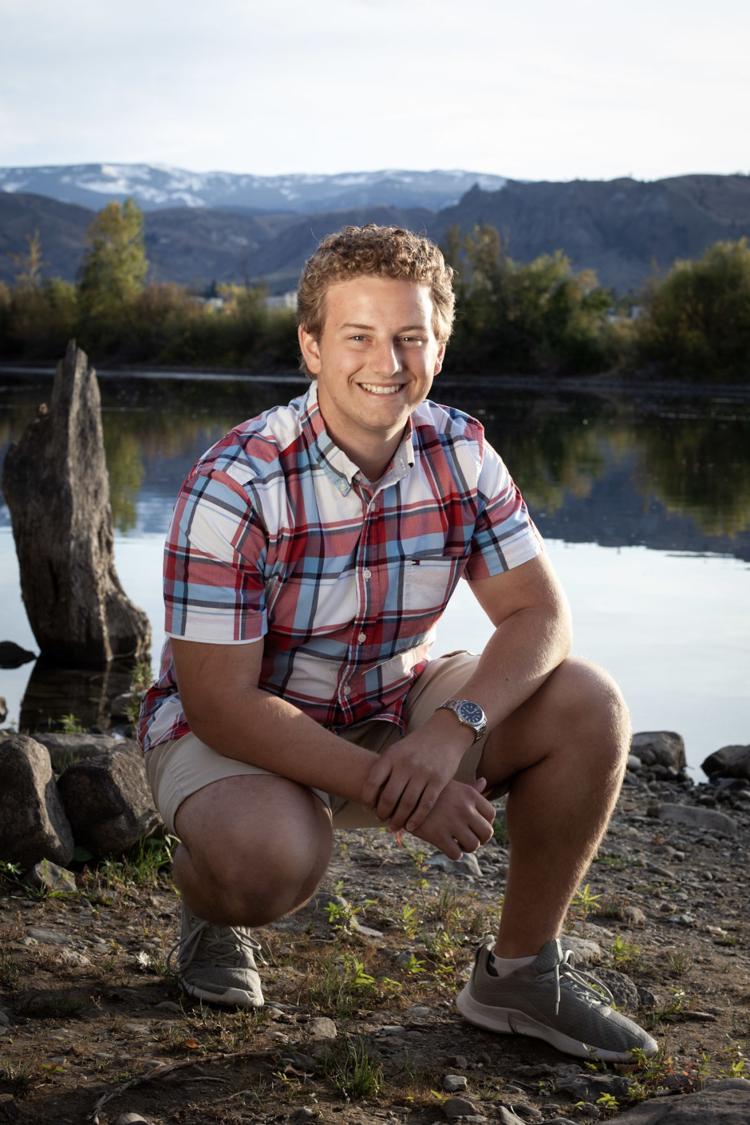 Instead of participating in the graduation ceremony in-person, Smith watched a livestream of his graduation from home June 5 with a handful of family members due to coronavirus precautions.
The nixed ceremony was the last in a list of canceled high school experiences for the class of 2020, like prom and spring sports. No sweat though.
"To be honest, I think this experience we're having right now is actually really fun," Smith said.
Senior year started out normal enough. In the fall, he checked off a longtime goal when he earned the rank of Eagle Scout. He'd joined the Boy Scouts at age 11; Eagle Scout is the highest rank one can achieve.
The final requirement to becoming an Eagle Scout is to organize a community service project. Smith worked with the city of Wenatchee and gathered 15 volunteers to beautify a section of Lions Locomotive Park.
He estimates he put in 90 or more hours of work between meetings, planning and labor.
"It's really demanding: all the planning, all the people you have to talk to approve it was kind of intimidating at times," Smith said.
He was also a member, and one-time president, of the Eastmont Drama Club, with roles in "Les Miserables" and "Cinderella."
Plans for an all-out celebration never fully developed, but his church, First United Methodist in Wenatchee, organized a drive through parade in its parking lot for three local graduates, including Smith.
"People honked their horn and said hi, talked for a little bit," Smith said. "Kind of the closest thing to a grad party I got."
It was an act borne out of necessity.
"Normally that wouldn't happen," Smith said. "And actually it was pretty fun. It helped create that cool opportunity. If this was a normal year I wouldn't have had a drive through parade like that." Adding, "It was really fun."
With high school now a memory, Smith heads to Washington State University next. When the campus will reopen to students, he's not sure.
As far as his future studies, nothing's set in stone but he's eyeing a degree in basic medical sciences. He wants to study oncology, and with good reason.
In eighth grade, when he was 13, Smith discovered a lump on the right side of his neck. He was ultimately diagnosed with Stage 1 Hodgkin's lymphoma and he underwent four months of treatment at Seattle Children's Hospital.
"There was a lot of ups and downs," Smith said.
His experience with cancer prepared him for life under COVID-19 quarantine — four months in a hospital has some similarities to three months at home.
"It's kind of like a blast from the past," Smith said. "Except everyone's doing it."