EAST WENATCHEE — Real estate attorney Rani Sampson read down her list from the beginning, counting the number of landlords who have called looking to sell their rental properties in the Wenatchee Valley.
Counting aloud, she had 10 names by the end of March. By the time she got to mid-October on the list it was up to 31 landlords, mostly small mom-and-pop operations with just a single-family home or duplex.
Seven months into the pandemic, Wenatchee's rental housing market — which was already facing single-digital vacancy rates before the pandemic — faces a new wave of uncertainty.
A moratorium on evictions has been extended by the state several times since March, most recently on Oct. 14. While it prevents many tenants from being evicted, it does not forgive past-due rent.
Instead, more than 200 households in Chelan and Douglas counties have already turned to federally funded rental assistance programs to cover their bills.
And for some landlords, like those who have contacted Sampson, the risk is not worth the continued investment, they said. They're further incentivized by a red-hot housing market, which saw an 18% increase in September sales compared to last year.
To take a snapshot of the knowns and unknowns of the rental market's current phase, The Wenatchee World spoke with five of those directly involved: a renter, a landlord, a property management company, a real estate attorney and the nonprofit organization providing rent assistance.
The renter
Suzanne Futrell-King has deep roots in Wenatchee. She grew up in the area and her mother was Apple Blossom Queen in 1944.
Futrell-King, 73, eventually moved away and started a successful geological surveying business with her husband. He passed away a few years ago and she returned to her hometown.
Running the business by herself, she made half the income she once did — but it was enough to get by and save up for retirement, she said.
"Then all of a sudden, COVID hit and that just stopped everybody dead in their tracks," she said in an interview. "… My income went from $5,000 (per month) down to about zero. Sometimes, people couldn't pay me. They didn't have the money."
Futrell-King pays $1,300 per month for her apartment off Eastmont Avenue in East Wenatchee. She receives Social Security payments and has been selling some of her vintage clothing on the app Poshmark.
"So, I've just been sitting, holding out and waiting," she said. "I've been trying to find part-time employment or something here."
Relief finally came from the rental assistance program run by the Chelan-Douglas Action Council. Futrell-King's application was accepted and she received three months of rent assistance.
"I had such a sense of relief," she said. "I think I slept better than I had probably slept in six months. It was such a weight lifted off of me."
The rental assistance
The Chelan-Douglas Community Action Council's Eviction Rental Assistance Program, or ERAP, was one of the first in the state to be launched back in August. It's been allocated $900,000 in CARES Act dollars to directly cover rent for residents of the two counties.
To qualify, residents must make 50% or less of the area median income and be at least one month behind on rent.
In addition, they must meet one of these criteria: Having a pending eviction, having been homeless in the last five years, spending over 50% of their income on rent, being at risk of a severe illness, having a disability, or being in a group that has historically faced inequities in rent assistance or been disproportionately affected by the pandemic. These include ethnic and racial minorities, immigrants and refugees, and members of the LGBTQ+ community.
The program pays up to three months of past due, current or future rent to landlords.
It started Aug. 17; and by mid-October, it had provided financial assistance to 199 households in the two counties using the first half of the allocated CARES Act funding, Community Action Council Executive Director Alan Walker said.
The organization expected to approve another 20 households in the following days. The second half of its funding was approved by the state in mid-October.
Other rental assistance programs have been set up in the area, including a program run by the city of East Wenatchee and the housing authority.
But the ERAP program is the area's largest, Walker said. Most of their recipients are people who have not been served through the organization's programs before.
"It's hitting a segment of our population that has just kind of been on the verge of difficulties, but have been able to get by," he said.
The property management company
The calls — anywhere from five to eight of them — start coming in as soon as Wenatchee-based A&M Properties posts an available rental property online.
"We have people essentially circling the block waiting for a property to come up that would suit their needs," Office Manager LaShelle Stuart said. "I can't explain it, I don't know what's going to happen in the future, but it's just been very, very busy."
Its inventory of single-family homes, duplexes and apartments has stayed strong through COVID-19, as has the fierce demand from prospective tenants.
"We have been just as busy or busier than we were a year ago," Stuart said.
Like many, the company saw immediate concern from their existing tenants and landlords when the state's economic restrictions took effect in the spring, Stuart said.
"There were moments of panic and I just said, 'Don't panic, we'll get through this. We'll figure this out,'" she said. "But we didn't know either at that point what was going to happen."
Some of their tenants have dipped into their savings or cashed out pensions to cover the bills, Stuart said. To help out, a few landlords have temporarily reduced rent or even waived a month altogether.
"A lot of people, they just don't have that savings. They're living paycheck to paycheck," she said. "But we've had a few people that have gotten money from their families or maybe they had a little bit of savings. Most people have managed to figure it out."
Around a dozen of the company's tenants have received assistance through the ERAP program. In total, their tenants had received $27,865 in assistance by mid-October with another $4,000 expected to be approved in the following days, Stuart said.
The landlord and lawyer
Factoring in loan payments, utility costs and potential repairs, it can take the owner of a small rental property a decade before the investment yields a steady stream of income, said Sampson, the real estate attorney.
It's often a fraught situation to begin with, but the unknowns of a months-long eviction moratorium have pushed many of Sampson's clients to consider selling their properties altogether, she said.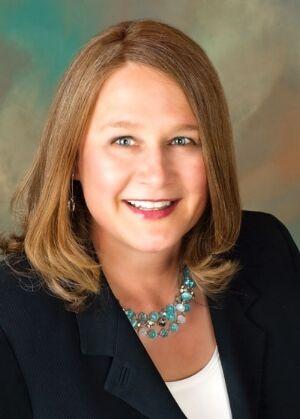 Under the state's moratorium, landlords are required to provide a 60-day notice to their tenants at the end of the lease term advising they intend to sell or move into the property.
Sampson and the other four partners at her firm, Overcast Law, are each currently processing at least one of those notices for clients in the valley, she said.
One of her clients, Eric Schmidt, owned five rental units in Wenatchee until this fall. He sold them along with his other units in the state because of the unknowns presented by the moratorium, he said in an interview.
The moratorium does allow eviction in certain cases, including when a tenant's actions endanger the safety of other people on the premises, according to the extension announcement.
Schmidt's concern is the moratorium and other mandates from the state are too restrictive for landlords, he said. Schmidt and his wife decided to move to Arizona, which will offer him more favorable conditions, he said.
"That was primarily the reason we left the state of Washington, because Gov. Inslee had given my apartments to my renters," he said. "So we ended up in Arizona, which is a landlord-friendly state."
He's one of three of Sampson's clients who have sold their properties and moved out of Washington to pursue real estate elsewhere, she said.
"And, what happens when these rental properties are getting sold? I work with mom-and-pops, so when they're selling their single-family houses, they're usually getting sold to people who are going to live in them and not rent them out anymore," she said.
But even if the units stay in the rental market, the property is being purchased at the new market rate — which continues to rise in a growing area like Wenatchee, Sampson said. That often means higher rent is needed to cover the mortgage cost.
"It just makes it a really difficult thing," she said.
The potential for a reduction in the number of rentals available in Wenatchee, and the unknowns to come with the end of the moratorium, has Sampson concerned for the rental market's future, she said.
"What I'm really concerned about is the lack of housing," Sampson said. "We all need rental housing and if it goes away, that's like putting our feet in cement. Then we can't change living arrangements."