WENATCHEE — Library parking lots throughout the North Central Regional Library system will soon have free Wi-Fi access thanks to a $20,000 grant from the Public Library Association and Microsoft.
The grant will pay for equipment to expand the Wi-Fi signal 400 to 600 feet outside each of the 30 library branches in Chelan, Douglas, Grant, Okanogan and Ferry counties. Wi-Fi will also be expanded around NCRL's Distribution Center in Wenatchee.
A library card is not required to gain access to the Wi-Fi, so anyone within the range can access the internet while complying with any social distancing guidelines that are in place in their community.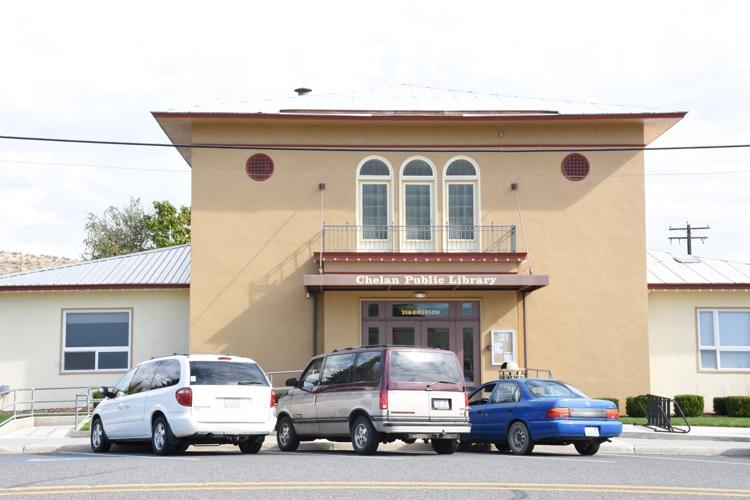 All of the district's libraries already offer free Wi-Fi inside, NCRL spokeswoman Michelle McNiel said. Equipment to expand the range of the service will be installed over the next several weeks.
"High-speed internet plays a prominent role in our daily lives. Connecting rural communities, so they may have access to remote learning, telehealth, remote work, etc., is more important than ever before as we navigate this pandemic," said Lisa Karstetter, Microsoft TechSpark Manager in Quincy.
The project is designed to reduce barriers to accessing the technology that has played an even bigger role since the onset of COVID-19.
"The stay home order has highlighted the crucial role that internet connectivity plays in all of our daily lives," said NCRL Executive Director Barbara Walters.
"Just as the pandemic closed library buildings that were the source of internet service for many people in our communities, the need for internet access grew exponentially. Among those relying on libraries for digital access are people experiencing homelessness and poverty, older adults and students. They use the library's broadband and Wi-Fi to apply for jobs, complete school work, connect with health care providers, communicate via email, find information, and conduct business."
The opportunity to expand Wi-Fi access addresses a key objective in the library district's strategic plan, which strives to ensure access to broadband and current technologies. When the plan was adopted, broadband use in its five-county service area was 47.7%, compared to 65.2% statewide. In 2019, the wireless internet at NCRL's libraries was used almost a half a million times.
"While recognizing that libraries can't be the only answer to this problem, we are a key part of the solution," Walters said. "The lack of broadband access in rural communities is a long-term problem that affects everyone."
Other groups are stepping up. The Chelan County PUD is working with local internet service providers to establish a network of 50 free internet hotspots across Chelan County that will be available at least through the end of the year.
As of Friday, PUD spokeswoman Rachel Hansen said LocalTel Communications and Native Networks have so far installed 12 of those — three in Wenatchee, two each in Cashmere, Manson and Malaga, one each in Leavenworth, Chelan and Entiat.
The PUD is providing the bandwidth to the service providers for free. The Wi-Fi networks have a service radius of about 300 feet. For the locations, go to chelanpud.org.hotspots.