LEAVENWORTH — Ryan Irvin's symptoms started with a sore throat. A few hours later came the lethargy and exhaustion. Within a day, he had a fever and chest tightness.
"That first morning we were feeling good. We went down into Wenatchee to run some errands and grab some groceries and overall felt just fine," he said in a phone interview Saturday. "By the time we got back, I live out by the Fish Lake area, after making the hour drive home it hit us all at once."
The next day Irvin, 29, was tested for COVID-19. He found out he had the virus when the results came back positive three days later, he said.
He has one of only a couple dozen positive cases in North Central Washington. There were three positives in Chelan County and 18 in Grant County as of Saturday evening.
Irvin was tested March 14 at Central Washington Hospital in Wenatchee, he said.
"I called their line and because I had the chest tightness and the fever, along with the cough, they basically wanted me to come down to the hospital to X-ray for pneumonia," he said. "So I made it in at the start when they still had tests available."
His girlfriend was showing symptoms at the time, but couldn't go through with the coronavirus nasal swab since she had previous reconstructive surgery that made the process very painful.
"It just wasn't going to be an option so we've just kind of assumed she has it as well because we've followed the exact same timelines," he said.
After the test, they returned home to the Leavenworth area to wait for results. Over the next couple days their symptoms worsened, Irvin said.
His fever has been hovering around 100-101 degrees, but the chest tightness and difficulty breathing has taken the biggest toll, Irvin said.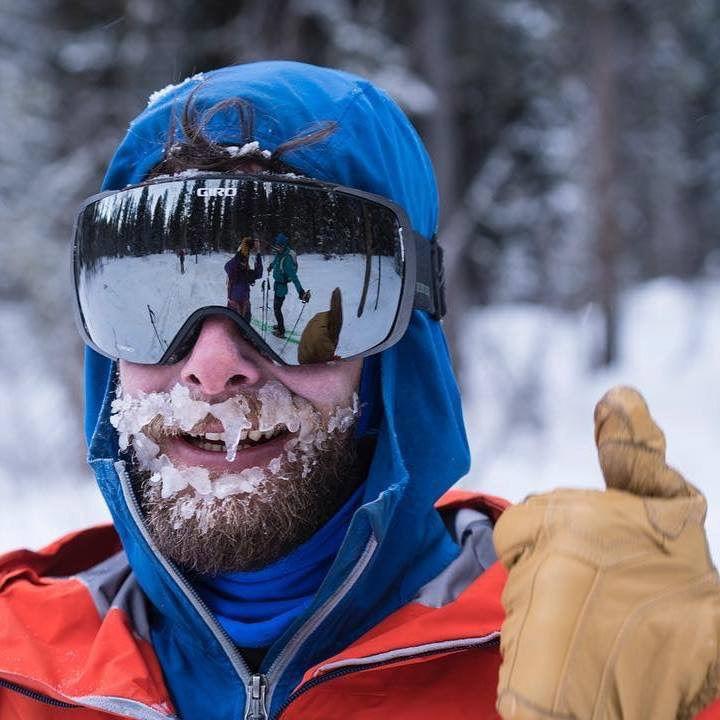 "That's been the scariest part of the endeavor so far. I've never had respiratory symptoms before, so I imagine there are other scenarios where that would arise, but it's weird to feel like you can't breathe well," he said.
Then Irvin's symptoms leveled out toward the end of the week, he said.
"Things have been pretty stable now. I wouldn't say there's been big improvements, but there've been small steps in the right direction," he said. "It's hard because it's kind of a roller coaster ride. I'll feel a lot better, then this wave of symptoms will hit again and it's pretty sudden."
Health officials have said the majority of people who contract COVID-19 will experience symptoms similar to a bad flu. Some will have very mild symptoms or none at all. The elderly or those with underlying health conditions are at the greatest risk of needing hospitalization.
Irvin stays very active with exploring the backcountry mountains in the Pacific Northwest. He hikes, snowboards and backpacks for most of the year.
"We're pretty lucky to have good physical health on our side," Irvin said. "I really think we have a good chance to fully recover from what happened, but at the same time it's really heavy to think that other people don't have that."
They've been focused on eating healthy, taking vitamins and resting, he said.
"We've been trying to throw everything we can at this and it hasn't been moving super fast," he said. "I feel like I'm a pretty healthy person and I'm not used to be sick for such long periods of time. It packs a punch."
Irvin and his girlfriend are unsure exactly where they contracted the virus. He had traveled to Canada and Holden Village the week before and she had just returned from Vail, Colorado.
"Following the exact same time frame, we really do feel like it probably happened once we were back together somewhere locally," he said. "But it's pretty impossible to know for sure, unless you have a connection to someone who tested positive. We can kind of only speculate."
The pair don't know of anyone else they've been in contact with who's tested positively for COVID-19, Irvin said.
The national shortage of testing supplies and long turnaround times have greatly limited the number of people in North Central Washington who can be tested.
Irwin was tested March 14, the first day that Confluence Health, which operates Central Washington Hospital, lowered its symptom threshold to allow people under the age of 65 and who didn't have severe underlying health issues to be tested. Its drive-thru testing site was also opened that day.
The organization reversed that decision, and closed the drive-thru, on Wednesday after finding out its testing lab wouldn't be able to supply enough testing materials to keep up with demand, Chief Medical Officer-elect Jason Lake said Wednesday.
Irvin found out about the testing sites from a friend that morning. He feels fortunate that he was able to get tested during that window, he said.
"I know those testing procedures are way different now so I was just lucky my friend had reached out and told me that they were starting to do that," he said.
Confluence Health said on Wednesday that a 29-year-old Leavenworth man and a 56-year-old Chelan man had tested positively for the virus, but didn't name either of them.
Irvin has posted about his experience on social media and wrote about it on the website of Back Country Magazine. He agreed to share his story with The Wenatchee World so people could better understand the illness on an individual level.
Irvin has seen people in Leavenworth take preventative measures like staying home more seriously since finding out he's tested positively, he said.
"Leavenworth is a really great community and I think it really started resonating with people, especially us younger folks in town," he said. "I think it kind of took that to make the conversation a little more serious."
Since developing symptoms, Irvin has stayed at home and has limited his contact with people, he said.
"We're not planning on going anywhere soon," he said. "Even after we start to feel better, I think there will be some time before we start to feel like ourselves again, based on how strong it's been."
Friends and family have been supportive, including offering to drop off groceries, he said.
But the mental toll of facing COVID-19 has led to moments of strong anxiety, Irvin said.
"I really didn't think about how much our lives could change in the course of a week. And I mean all of ours, the whole narrative has changed so much over the course of seven days," he said. "… We just need to be looking out for each other and paying attention to what it will look like on the other side."