LEAVENWORTH — The Cascade High School boys' soccer team had all the ingredients for a state title contender. They returned 10 seniors from a team that advanced to state quarterfinals last season. They returned the school's all-time leading scorer, Arturo Avila or Cholo, along with a talented supporting cast.
But the once-promising season is no more. Spring sports have been canceled due to the ongoing COVID-19 pandemic.
"All these seniors have been playing together since they were freshmen. They have been working from home. This year, we were expecting to have a really good team. We have solid players," said Cascade head coach Jesus Sandoval. "It was unfortunate we could not finish the season."
Heading into the district title game last season, Cascade was 13-0-1. They were upset in the title game by Cashmere 2-0. After beating Wahluke 2-1 in the first round of state, the Kodiaks lost on a last-second goal to unbeaten Lakeside in the state quarterfinals.
Sandoval felt he had the team to compete for a state title in 2020.
"That was the plan. We won the league last year but lost the district title, the first loss of the season. That was one of our goals, making it to the final four. We wanted to go for the title," he said.
Certainly, the news about canceling the season has been tough on the seniors.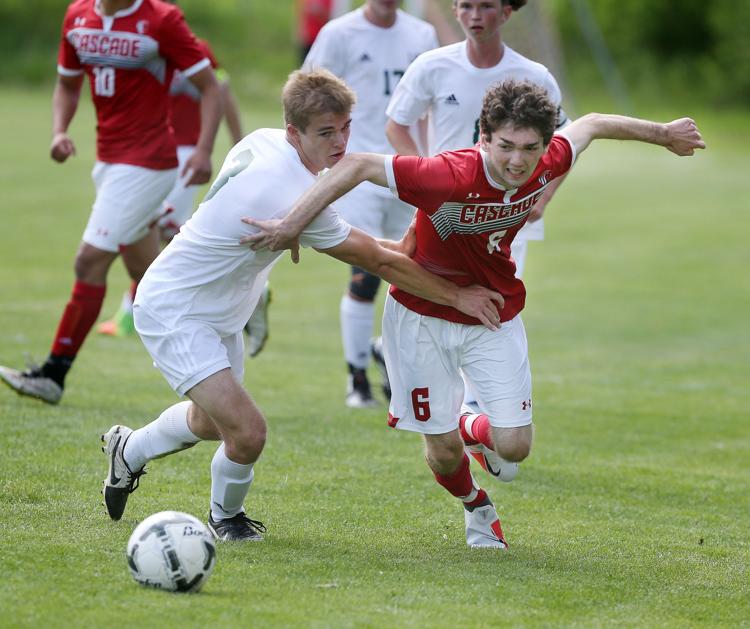 "I've been talking to our captains. They were planning on doing stuff on their own to stay in shape and keep doing touches on the ball. We still had hopes of coming back and playing," Sandoval said. "The captains were working with guys. Knowing this final decision is pretty devastating for them. We had some goals. Now, for the seniors, it's too bad they can't finish their senior season."
Sandoval told the team they should be proud for helping to build the program. He's hoping they can learn from this experience, knowing that sometimes in life, things happen that are beyond their control.
Avila loses a chance to build on his career scoring totals and maybe win a state title, cementing his legacy at Cascade. As it is, it was a brilliant career. After bursting on the scene as a freshman while scoring 26 goals, fans and teammates could be heard repeatedly yelling, "Cholo! Cholo!" during games.
As junior, he broke the Cascade High School career scoring mark of the African sensation Steve Waker (2005), 69 goals. Certainly, as a senior, he would have only built on that amazing record. Avila is planning to play college soccer at Spokane Community College.
Other players with a chance of playing college soccer include midfielder Julian Alvarez, midfielder Will Piers and forward Jose Rivera.
"Julian Alvarez may go to Wenatchee. Will Piers definitely wants to play in college. We talked to a few colleges last year ... . I know Will will find a college to play for," Sandoval said. "Those three definitely can play in college. Jose Rivera is another who could play college. Eric Rosario can play any sport."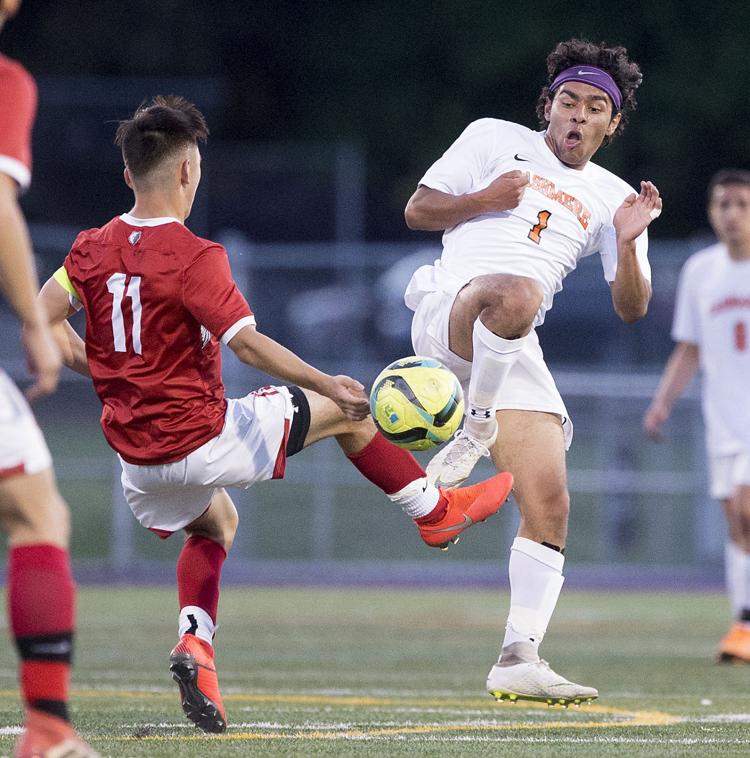 The younger players are robbed of their chance to play and learn from this talented team. Sandoval said there were some freshmen and sophomores who were going to be a big part of the varsity team this year.
"We won't see them much this year. I hope they continue to play," he said. "It sucks for everyone not being able to see those guys. We have a very talented freshman, Kevin Castillo. He's been playing all over the place. Very solid player. I really wanted to see him play for us."
At this point, it is unknown whether there will be a summer season. Sandoval is hoping his young squad can get out and play.
The 2020 Cascade boys' soccer team will be remembered for what could have been.