As I go to work in a building that normally, and especially at this time of year, reverberates with excitement, laughter, and optimism for the future, I am struck by the sacrifices made by staff and students.
The emptiness echoes through the vacant halls. I miss the smiles, the conversations, even the references to my bald head shining like a beacon above the crowd. I miss walking into a classroom to participate in a lesson. I miss the teachers, the students, the classified and custodial staff. I miss them all. Yes, I get to communicate via Zoom and Google Meet but, as our students are no doubt feeling, it is just not the same as gathering together in the same room. I feel for all of us. We miss one another.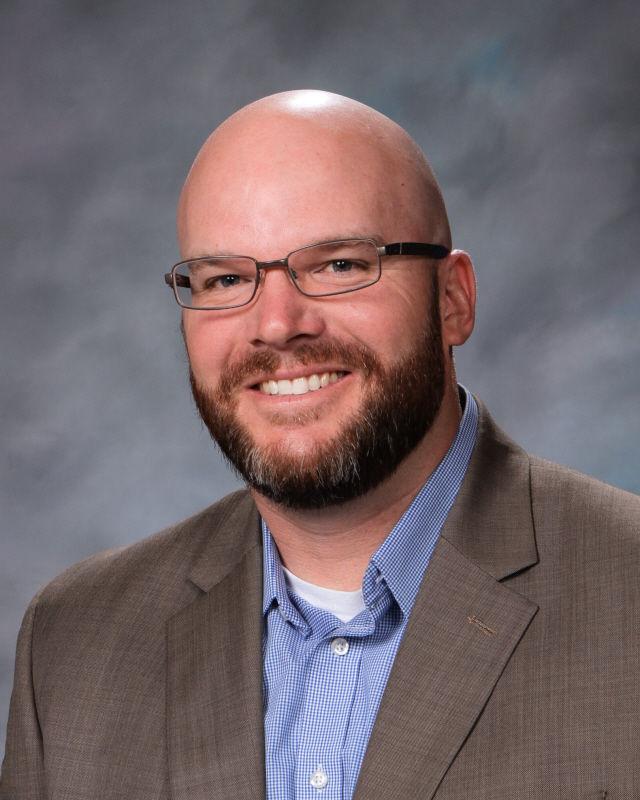 Our seniors especially are experiencing what it feels like to make a sacrifice. Not only do they miss gathering with friends, eating out, and engaging in all that spring has to offer in our Valley, they are also unable to share in the traditions enjoyed by every class before them. They will not be walking into the Apple Bowl to "Pomp and Circumstance" or taking photos and sharing hugs with their favorite teachers. They will not be able to stand arm in arm with their classmates as they move their tassels and throw their caps.
And yet our seniors refuse to be discouraged. They refuse to allow this pandemic to diminish their accomplishments or dampen their spirits.
I am impressed beyond measure by the fortitude and resilience of the class of 2020. They will not be known as the class that COVID canceled. They will be remembered as the class that overcame adversity to scale obstacles time and again to stand taller and stronger together with pride in knowing they cannot be defeated. They will be remembered as the Class that COVID Could Not Crush.
Every option was examined and every idea exhausted in order to celebrate our seniors in a way that upholds the utmost respect for the health, safety, and well-being of our students and our community. Between April 7 and May 12, I met with our senior ASB leadership team seven times to discuss prom and graduation. In those meetings, we discussed numerous graduation celebration ideas including a drive-up ceremony, a parade, a drive-in-movie-theater style event complete with reservations of; a 30-foot video screen, additional sound systems, a stage from the Town Toyota Center, and even porta-potties. All of these ideas, and others, were taken to and discussed at 12 additional meetings with various stakeholders including the Wenatchee and Eastmont school cistricts, NCWLIFE, Parsons Photography, the Wenatchee Police Department, and the Chelan-Douglas Health District. I also received numerous emails from parents and community members sharing suggestions and I reached out to the Association of Washington School Principals to gather ideas from schools around the state.
We will celebrate. Prom will be held. The night will be different as we will be decorating our own homes and dancing to music DJ'd via radio by 103.9 KW3. Students will be phoning in and posting song requests and "shoutouts" to friends. We will be sharing photos and celebrating through school district social media. Different? Sure, but we will celebrate.
As a parent of twins graduating from Wenatchee High School with the class of 2020, we will celebrate. The celebration will just have to break from tradition this year. In my home, we have had to be innovative and creative to make recent family celebrations special. Our oldest daughter turned 20 last month and we marked our twins' 18th birthdays just a few days ago. We could not gather with friends and family so we came up with new (and messy and goofy) ways to make those events happy and memorable. Our oldest daughter also just received her BA in Business and Marketing from Washington State University on May 9. Again, we could not gather as we normally would with friends and family to mark this momentous occasion so, we thought outside the box. We decorated the house and the yard. We contacted friends and family and asked if they would each share a short video clip congratulating our daughter. We spliced pictures of her through the years with these little video clips into a movie that made her cry and laugh out loud and, although she could not physically reach out to hug her family and friends, she felt embraced and loved and celebrated. And that was what was most important.
As the principal of Wenatchee High School, I know how vital it is to make our graduation memorable. As a district, we have done all we can to ensure we celebrate responsibly. We cannot gather together but we can celebrate in other ways. We have secured Parsons Photography to photograph every senior in their cap and gown for the Virtual Graduation ceremony. Each senior will receive this photo, a class photo created by Parsons, and an aerial photo of the senior class names painted on the campus grass in front of WHS. We have purchased billboards to recognize the class of 2020 and will distribute a yard sign and window sticker to every senior. Signs will adorn district properties congratulating the class of 2020, we will mail a yearbook style publication featuring senior photos and profiles written by the Apple Leaf and, as always, a fireworks show will conclude the graduation ceremony.
We must acknowledge that we are living in a world different from that to which we are accustomed. Sacrifice has become a daily practice. We must continue to heed the warnings and listen to the guidelines of the experts.
We cannot, in good conscience, gather together for a traditional ceremony. We will, however, celebrate our seniors. Be creative! Make lasting memories! But do it in a way that keeps you, your family, and your 2020 graduate healthy and safe. Class of 2020, we love you and we celebrate you!
Eric Anderson is the Wenatchee High School principal.