Folks in our region who have chosen not to get vaccinated seem to be the threat of the Delta variant of COVID-19 more seriously and taking steps to protect themselves. COVID vaccinations by Confluence Health are running double what they were recently, according to CEO Dr. Peter Rutherford.
That's encouraging news. Increasing the vaccination rate will save lives, reduce long-term COVID effects and help protect vulnerable adults and youngsters who cannot get vaccinated. It will also help us by reducing the pressure on limited hospital beds that is impacting health care availability for all community members. There is a serious nursing shortage at Confluence at this time.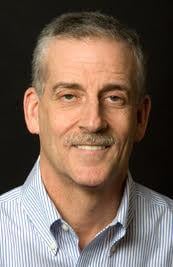 Our medical professionals are telling us that the only way out of our COVID fix is to get as many people vaccinated as possible — vaccines that have proven to be remarkably safe and effective.
It would be fair and reasonable if individuals who have made a conscious decision not to get vaccinated to be the only ones suffering consequences when they contract COVID . Unfortunately, the current surge of cases we are experiencing here and across the nation because of the Delta variant is demonstrating that the consequences are more widespread.
Unvaccinated individuals with COVID are filling beds at Central Washington Hospital along with every other health care facility in the region to the point that patient care for both COVID and non-COVID patients is at risk. Elective surgeries at Confluence have been curtailed and if, God forbid, a major disaster happened during this surge, there would likely not be enough available staff and beds to care for the patients.
As of this writing, there were 36 Covid patients — 14 who in critical condition, eight in the ICU and seven of those are on ventilators. Two of the patients are in their 20s, six in their 30s, two in their 40s and six in their 50s. Central Washington Hospital at this point is basically at capacity, which is why Confluence leaders like Rutherford and CEO-elect Doug Wilson are sounding the alarm.
Our vaccination rates are nothing to write home about. Being vaccinated is a personal choice but it has consequences for our communities.
Unlike previous variants, the Delta version is sickening and killing people of all ages. It's not just the old and enfeebled any more. That's what makes the current situation dangerous.
Not everybody gets seriously ill with COVID-19, of course. Many people will get mild cases while some end up with severe cases and end up hospitalized. A small percentage of COVID patients will die, with about 1 percent of individuals diagnosed dying of the virus. Rutherford told me that as many as 20 to 25 percent of people are dealing with post-COVID effects like brain fog, loss of taste and smell, etc. That's something to factor into one's decision whether to get vaccinated.
The Delta variant that has changed the game and, as Rutherford put it, "for the unvaccinated, it's not a matter of if you'll get it but when."
The surge in cases at Confluence impacting patient care matches the rise in infections.
In the week of Aug. 16, there were 3,805 COVID tests in North Central Washington with 18.2 percent testing positive — or nearly 700 cases. By comparison, in the week of June 7, Confluence tested 1,342 individuals with a 4.9% positive rate.
These surging cases are going to lead to continued pressure on the availability of beds in the intensive care unit and elsewhere in the hospital. That's a huge risk for our community. The acute nursing shortage limits the capacity of Confluence to accept patients. We better hope we don't have a major disaster that requires a big medical responses.
The more people are vaccinated, the less of an impact on those who cannot get vaccinated, our health care system and overworked medical providers.
Like it or not, our decisions impact more than just us.
Rufus Woods is the publisher emeritus of The Wenatchee World. He may be reached at rwoods@wenatcheeworld.com or (509) 665-1162.