Note: A version of this story was published in the August issue of the Wenatchee Valley Business World.
WENATCHEE — Empty seats simply are not a good look for any kind of venue — no matter the size. In normal times, the fix involves mixing things up, trying new shows, advertising to a new demographic, offering some sweet deals.
That doesn't work in a pandemic, and yet, despite more than five months looking at an empty house, not knowing how or when the restrictions will lift and patrons might feel safe enough to return, venue owners are doing what they can to get back to what they are meant to do — entertain the crowds.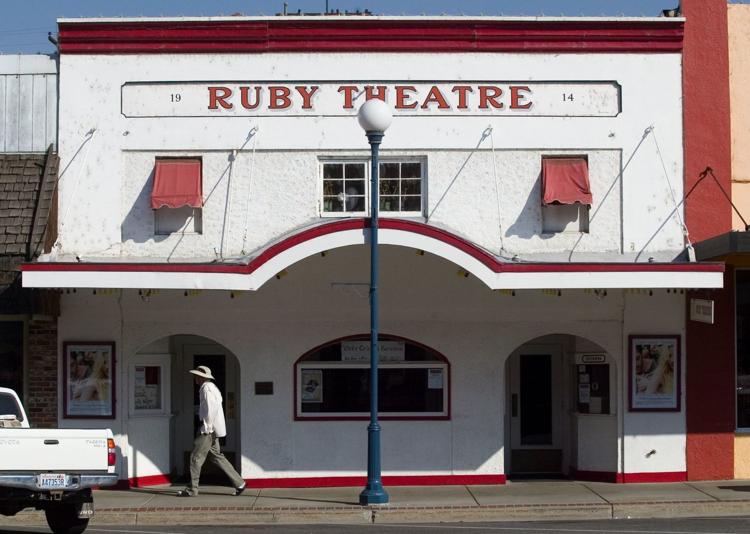 'We saw it coming — somewhat'
Chelan's Historic Ruby Theatre has been through economic turmoil before. It shut its doors during the 1918 influenza pandemic, and now again in 2020 due to the novel coronavirus.
The Ruby, a privately owned one-screen movie theater at 135 E. Woodin Ave., Chelan, has "lived through one virus and plans to survive the second," said theater co-owner Larry Hibbard.
Hibbard and his wife, Mary Murphy, purchased the theater on April 1, 1989. They had been keeping an eye on the virus ever since it was in Wuhan, China.
Both of them recognized that the theater could serve as a potentially dangerous area for the virus to spread and decided to close their doors before most other businesses in Chelan.
"We saw it coming, somewhat," Larry Hibbard said.
The choice to close was voluntary and before any state mandates, he said, though he did not anticipate the shut down lasting so long.
Over the course of the summer — July and August — the theater usually brings in $30,000 or more in revenue, he said. Right now, "we're down to zero." Customers have not come in to buy tickets, meaning no income, since the theater closed.
The problem Hibbard has with making a reopening plan is uncertainty. It is not yet known when Chelan County will move to Phase 3 in Washington's Safe Start plan. The plan, announced in late May, initially allowed indoor movie theaters to operate at 50% capacity in Phase 3 and full capacity in Phase 4. A surge in COVID-19 cases in the past month led to Gov. Jay Inslee on July 23 to announce revisions, including reducing the operational capacity for indoor movie theaters to 25% in Phase 3.
The county, as of late July, was at a modified Phase 1.
Hibbard has no plans to reopen based on a specific timeline, at least not until the phased restart gets closer to allowing public access to theaters.
Even if he did open, he's not sure what movies would be available. The film industry keeps pushing back movie releases, he said.
Filling seats and running first-run movies go hand in hand. The unknowns make advertising difficult — even if customers were allowed to enter the doors.
The theater has been able to help keep employees supported — to some degree — during the closure, he said. He has a staff of six — a mix of full-time and part-time workers.
"We plan to get it up and going again as soon as we can make it work," he said, which includes making sure employees and patrons are safe and feel safe.
The Ruby Theatre's customer base is mostly an older, more at-risk demographic. This makes re-opening the theater particularly challenging for Hibbard.
"We want to protect our patrons," he said.
When the time to open eventually does come, safety measures such as social distancing will be implemented, he said. Those changes might not be practical for a small theater like the Ruby, though, if it means limiting the number of patrons allowed.
Hibbard is not giving up hope. He plans to open the theater when he can.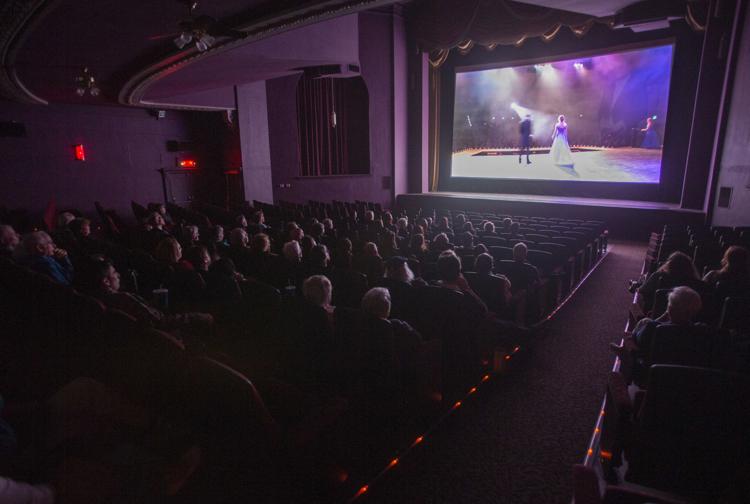 Ready and waiting to reopen
Larger movie theaters have a similar hope.
Wenatchee's Liberty Cinema downtown and Gateway Cinema in Olds Station, both owned by Sun Basin Theatres, are ready and prepared throw open the doors, whenever that time may come.
General Manager Jose Martinez said workers have finished setting up plexiglass and staff is learning new safety procedures, training how to take care of themselves as well as their customers.
The two Wenatchee cinemas typically employ about 60 workers. All but four were laid off as a result of the COVID-19 shutdowns, Martinez said. Once people can start going to movies again, they will bring those numbers back up.
He is anticipating needing a larger staff to help with new cleaning protocols — even though theaters will be operating at a reduced capacity during Phase 3, he said.
"I'm sure it is going to cost us more money," with additional people working and fewer people allowed inside.
During the shutdown, the remaining staffers have done lots of maintenance and cleaning, he said.
"We were hoping to open ... but everything's at a standstill so we can't do anything," he said.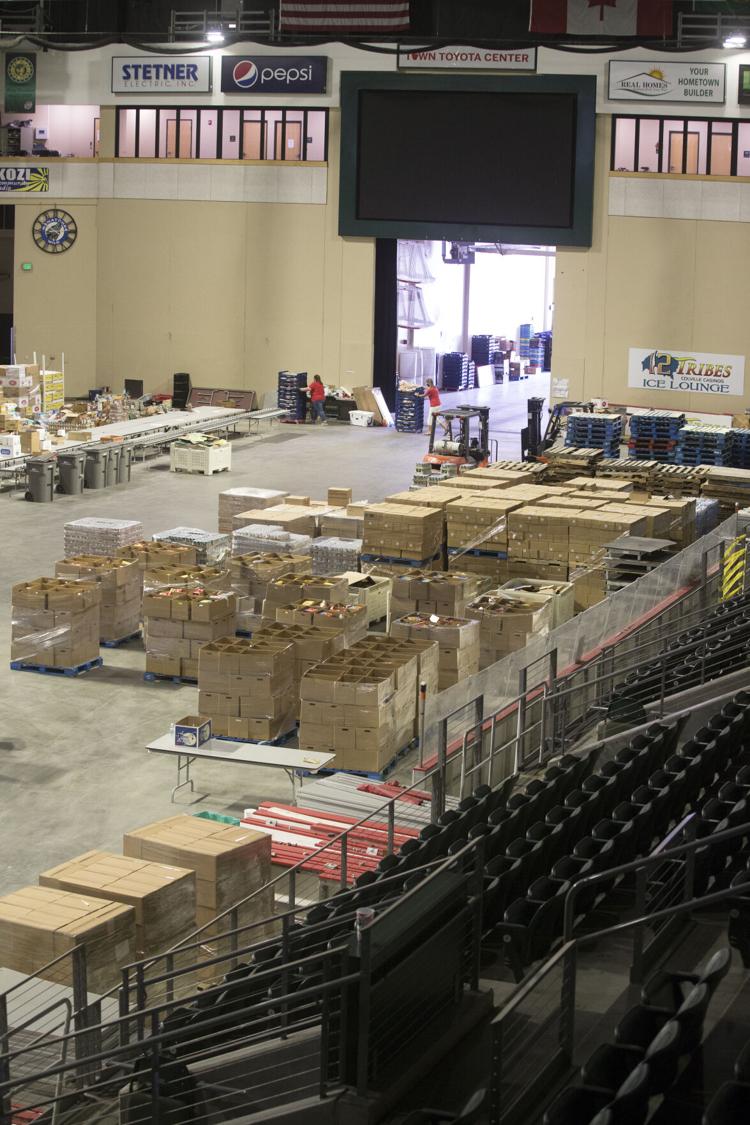 ' When we can open is not up to us'
Venues with more space and more seats weren't insulated from layoffs and revenue loss.
The 16,300-plus square-foot, 4,300-seat Town Toyota Center at 1300 Walla Walla Ave. canceled its share of events, from concerts and rodeos to public ice skating and graduation ceremonies.
The arena closed its doors on March 13. Canceled events have put a serious dent in the year's projected revenue of $6.5 million to $7.5 million.
The economic effects of the shutdown have yet to be fully realized, said General Manager Mark Miller. Much depends on what happens throughout the rest of 2020.
"When we can open is not up to us," he said.
The center, when it's up and running, has about 165 employees, he said. That number has dropped to nine employees who are keeping equipment in the building running. All are working on reduced hours with reduced pay.
The staff is cleaning and painting the public ice-skating rink in anticipation of reopening the facility.
Miller said the brainstormed reopening plans back when the closure was expected to last just a month. Then the date kept moving further away, with new restrictions imposed.
Miller said he does not really have a reopening plan now, aside from following the phases outlined by the state Department of Health and the governor's office.
"Right now, we're like everybody else, we just don't know (when we will reopen)," he said.
On the upside, all that space has been put to good use, though the seats, technically remain empty.
The Chelan Douglas Community Action Council and some of its partners have used the space to help store and distribute food and other basic supplies to those in need during the COVID-19 pandemic.