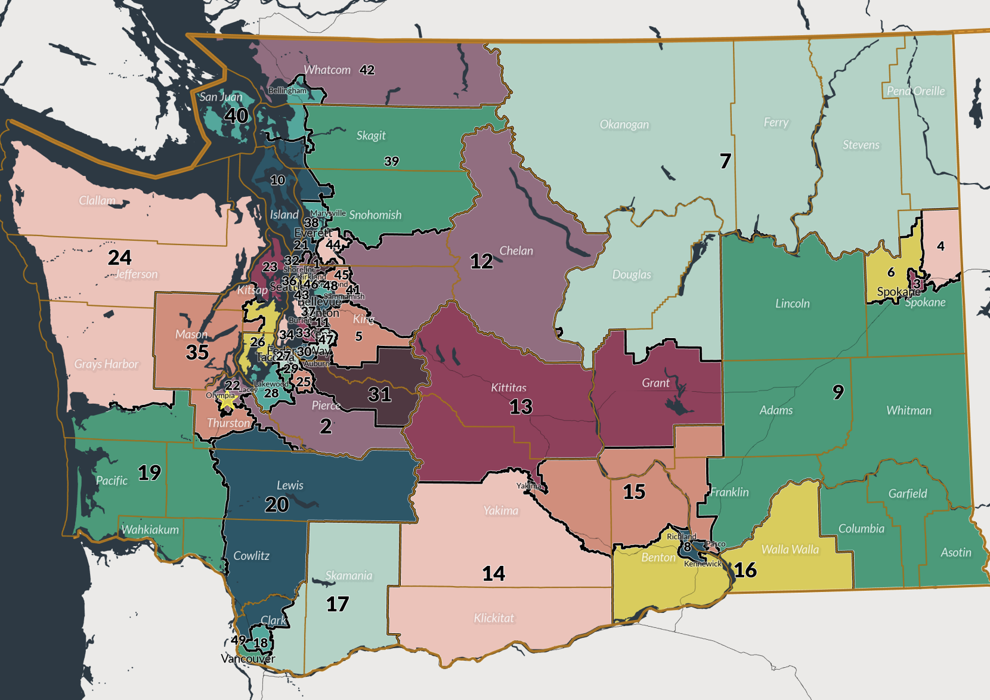 WENATCHEE — The Supreme Court accepted a redistricting plan Friday morning that places Chelan and Douglas counties into separate legislative districts.
The court was given the authority to redraw congressional and legislative districts after the state redistricting commission approved its own maps slightly after deadline. The court's decision means the commission is now again responsible for redistricting.
The biggest impact to NCW will likely be how the commission's final Legislative map reshapes the 12th District.
Currently the 12th District covers Chelan and Douglas counties and parts of Grant and Okanogan counties. However, the reworked district is split across the Cascades to include Chelan County, sections of East Wenatchee and parts of King and Snohomish counties.
Douglas County, except for East Wenatchee, would be moved to the 7th District, which would also include north Grant County and Okanogan, Ferry, Stevens and Pend Oreille counties.
The district's legislators — Sen. Brad Hawkins and reps. Mike Steele and Keith Goehner — would all still reside within the 12th District. But they have said the new district would break up communities and dilute the region's influence on the state level.
"I think it's an unfortunate outcome for the people of the 12th District," Hawkins told The Wenatchee World after the maps were released. "I am disappointed because it does not seem that the Commission factored in the multitude of public comments that were provided to them … that asked for Chelan and Douglas counties to be included together."
The redistricting commissioners themselves have also admitted that splitting up Chelan and Douglas counties was an unfortunate but necessary sacrifice.
"We knew we had to cross the Cascades somewhere," Democratic Commissioner April Sims said in a press conference after the maps were released. "And the decision to cross Highway 2 was just ultimately where we landed as a result of a number of other decisions that we had made in the map."