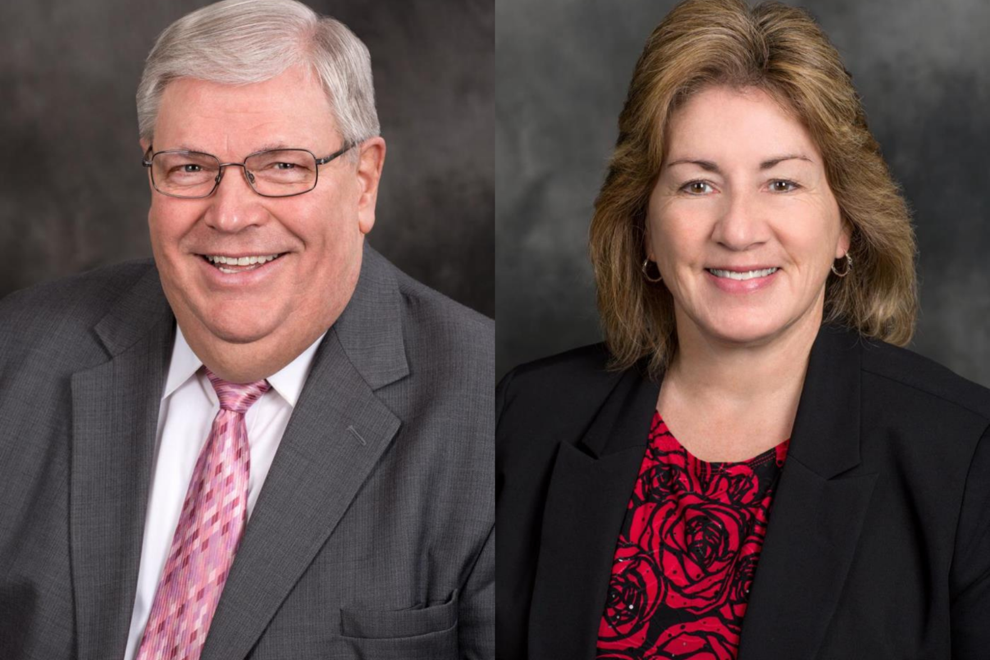 EAST WENATCHEE — Two East Wenatchee City Council members say they unintentionally voiced support for an agreement regarding the revenue from city's homeless housing tax.
During the revote on Oct. 19, council members John Sterk and Christine Johnson, who initially voted against the agreement, voted in favor of it.
During a council meeting Tuesday night, Sterk paused what is usually a seconds-long process of approving the previous meeting's minutes to make clear that he and Johnson do not support the motion approving the agreement.
"I was rather confused about the (second) vote and the way it was written," Sterk said. "I understand that can't be reversed, but I would like for the record to show that myself and council member Johnson do, in fact, oppose that proposal."
Sterk clarified after the meeting that he isn't opposed to the terms of the agreement but the tax itself.
Robert Siderius, the city's legal counsel, said since the agreement has already been signed, the two council members' only recourse would be to voice their feelings during the meeting, which would then be included in the meeting minutes.
"And that's really all that can happen," Siderius said during the meeting. "It does not change the minutes nor does it change the vote; it just allows those two council members to have in the record the issue that they have."
Johnson did not comment during the meeting but told The Wenatchee World by email that she isn't necessarily opposed to the tax itself but the fact that it was passed without a public vote.
Wenatchee and East Wenatchee councils both passed sales taxes earlier this year to fund a low-barrier shelter and, eventually, affordable housing. Their combined annual revenue is expected to total $1.7 million. Per their agreement, Wenatchee will administer the funds.
Johnson said her only issue with the agreement was the fact that it doesn't have an end date. Johnson explained that she was confused during the revote because the action was split into two separate votes: one allowing the council to fix the original vote and the revote itself. She said she would have voted 'no' for the second vote.
"(I was) trying to figure out where we were in the process, when suddenly the vote was completely over," she said. "At this point, all I want to do is move forward. I'd like to see the taskforce get put together and see this project get started. It's time to get beyond the voting and move toward some type of solution, however big or small, for the people living on the streets."