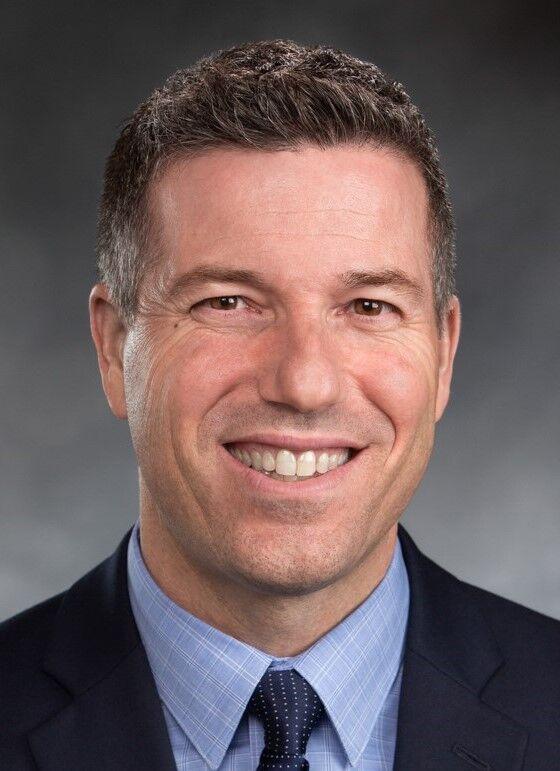 You have probably heard by now that Washington's Redistricting Commission failed to meet its Nov. 15 deadline to adopt rebalanced maps of the federal Congressional and state legislative districts.
After many months of process and hours of final negotiations, the commission took votes to approve a map that seemingly hadn't yet been produced. When a map was eventually released the following day, it revealed a gnarly proposal for the 12th Legislative District, one that didn't resemble any previous proposals.
The map produced — while not a final map — proposed splitting Chelan, Douglas, and Okanogan counties, despite numerous public comments requesting they stay together. The proposed map would keep some East Wenatchee residents in the 12th District along with all of Chelan County and portions of King and Snohomish counties, but it splinters off the rest of East Wenatchee and our current district into other areas.
Never before in its history has the commission failed to meet its deadlines. Washington state has had a successful history of positive work from its bipartisan Redistricting Commission, but that record of success has ended.
In accordance with our redistricting laws, the process is transferred to the State Supreme Court which now has complete jurisdiction over the matter.
Rebalancing and finalizing legislative district maps are likely a task the high court never wanted but now has a duty to complete. Part of the process involves an ongoing dispute as to whether the legislative district serving Yakima will comply with the federal Voting Rights Act for a "majority-minority" district.
In addition to this issue, other areas could be addressed as well, including the boundary lines affecting the city of Aberdeen as well as the bizarrely drawn 12th District, which splits up Chelan and Douglas counties.
Chelan and Douglas counties have a long and proud history of cooperation across city and county lines.
As we know, the Wenatchee Valley — which technically includes two different cities in two different counties — essentially functions as one community. One of the fundamental tenants in the redistricting process is to keep "communities of interest" together. RCW 44.05.090 states, "District lines should be drawn so as to coincide with the boundaries of local political subdivisions and areas recognized as communities of interest." The delayed map fails to accomplish this for the 12th District.
As evidenced by the cooperative work of many entities, including the Chelan-Douglas Regional Port Authority, Chelan-Douglas Health District, Chelan-Douglas Transportation Council, Chelan-Douglas Community Action Council, Chelan-Douglas Land Trust, North Central Washington Forest Health Collaborative, North Central Educational Service District, North Central Washington Economic Development District, Wenatchee Valley Chamber of Commerce, Link Transit, and others, our two counties are connected together as a "community of interest" and should be preserved together in the Supreme Court's final plan.
The county commissioners and mayors collaborate together on many, many things and entities like the Wenatchee Valley College, Confluence Health, and others service the entirety of the region.
In a Redistricting Commission press conference following the missed deadline, Commissioner Joe Fain even acknowledged publicly that the two counties are a "community of interest," using the legal term. He said, "About the split between the Chelan and Douglas County, I think that's a terrible error and clearly splits up a community of interest but does so in service of the larger need to get a map that has the balanced populations the statute requires."
The Supreme Court getting the maps right in the end, a process it has until April 30, 2022 to complete, is very important for the preservation of North Central Washington and our collective ability to influence the state legislative process.
A bizarre split between the two counties could dilute regional influence in Olympia, impact the area's long-term ability to access its legislators, and result in significantly reduced funding for regional projects over time.
Resolving this issue properly is so important. It is not about Republicans and Democrats or even the current or future 12th District legislators. It's about fundamentally acknowledging and preserving years of effective cross-county collaboration. Let's hope the state Supreme Court will keep our counties together in its final redistricting plan.
State Sen. Brad Hawkins, R-East Wenatchee, represents District 12 in the state Legislature.