WENATCHEE — One crosswalk and a couple more steps away, Juan Serrano Mendoza, father of four, walked with two of his youngest kids on Friday evening to the 2021 Apple Blossom Carnival at Lincoln Park.
The majority of the carnival and amusement rides are visible from his home across Crawford Avenue.
This year's carnival, fitting neatly between a line of trees along Crawford Avenue and a trail cutting down the middle of the park, was moved from its usual spot at the Town Toyota Center parking lot because of the pandemic.
The Town Toyota Center is currently home to a COVID-19 testing and vaccination site run by Lifeline Ambulance and the Chelan-Douglas Health District.
What was a 10-minute car ride two years ago to drive from their home to the arena and find parking, now is a couple steps for the Mendoza family.
Living so close to the location of this year's Funtastic Shows Carnival, Mendoza said on Saturday that his two youngest kids, ages 4 and 10, already want to head back.
The move to Lincoln Park, while temporary, has been awesome, said Darci Christoferson, Apple Blossom festival administrator.
"Everyone's excited for the carnival," she said.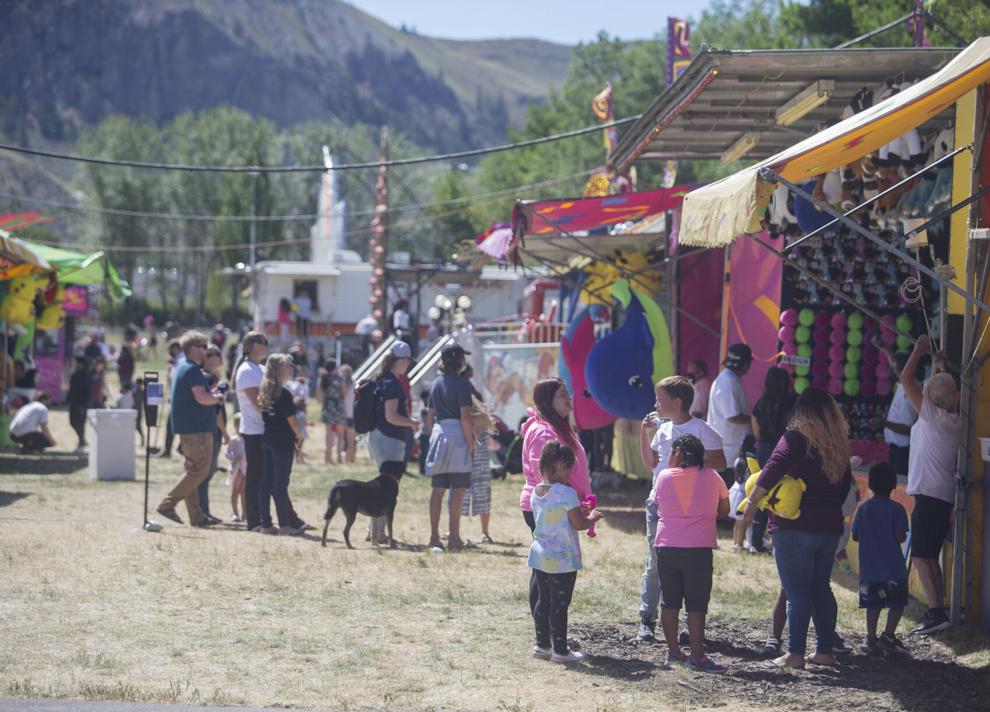 Christoferson said the No. 1 phone call at the festival office has been about the carnival, a considerable jump in interest from previous years.
The Funtastic Shows Carnival opened Friday and continues through June 13, opening at 3 p.m. weekdays, noon Saturday, and 1 p.m. on Sunday.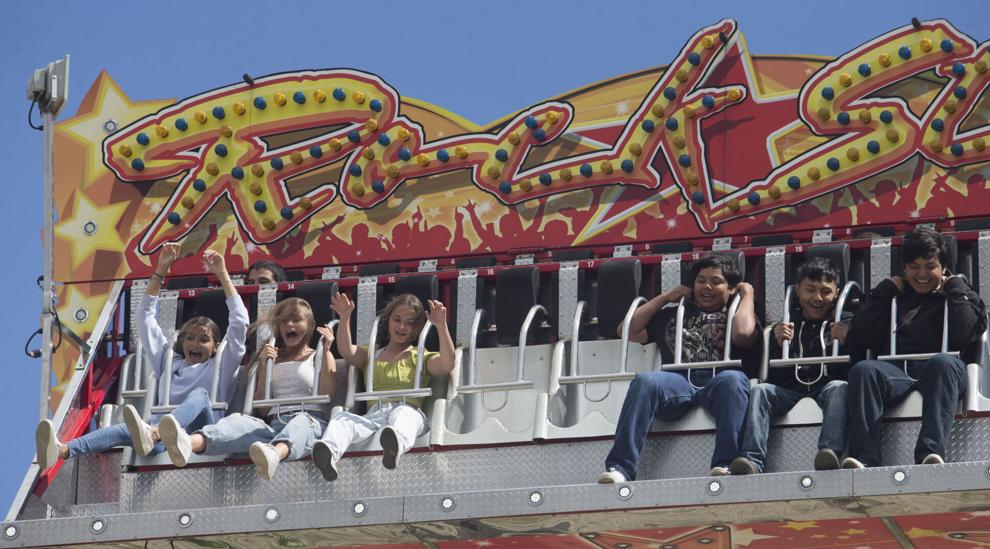 To abide by city noise ordinance, the carnival closes at 10 p.m., though it could close earlier if attendance is low.
Mendoza said that after one night with the carnival so close by, the noise has not been a bother.
Christoferson said that because the Washington State Apple Blossom Festival was pushed further into the year, normally taking place in late April to early May, kids are way more excited now that the end of the school year aligns with the festival.
The graduating seniors at Wenatchee High School were able to enjoy two exclusive hours of unlimited access Friday before the carnival opened to the general public, according to Christoferson.
Unable to organize a graduation party at the school due to COVID, the parent committee reached out to the Apple Blossom staff about the possibility of funding an exclusive time for Wenatchee High School seniors, she said.
An opportunity like this will likely never happen again, Christoferson said.
But under these unique circumstances, "Funtastic Shows were more than happy to take care of these kids and have them have a great senior party,'' Christoferson said. "These poor seniors haven't had a senior year. And to be able to have the carnival all to yourself for two hours, how fun is that?"
Mendoza also said his children are exhausted from being cooped inside due to the pandemic, but he has plans to return to the carnival now that it is so close.
"It's a relief," he said.