This is an excerpt from The Wenatchee World's NABUR newsletter from Monday. Sign up below to get it in your inbox Mondays, Wednesdays and Fridays, and join the conversation on NABUR by going to wwrld.us/NABURsignup.
Over the last few months, NABUR member Guy Miner, a Wenatchee resident originally from Sacramento, California, has frequently shared his wildlife photography on the site. Many members may know him for his photos, like those of an osprey in flight and a bee on a flower.
Before he retired, Miner had a nearly 50-year career in the Marines and Wenatchee police force, where he was the sniper team leader in SWAT for 12 years. Now his time outdoors is much lower stress.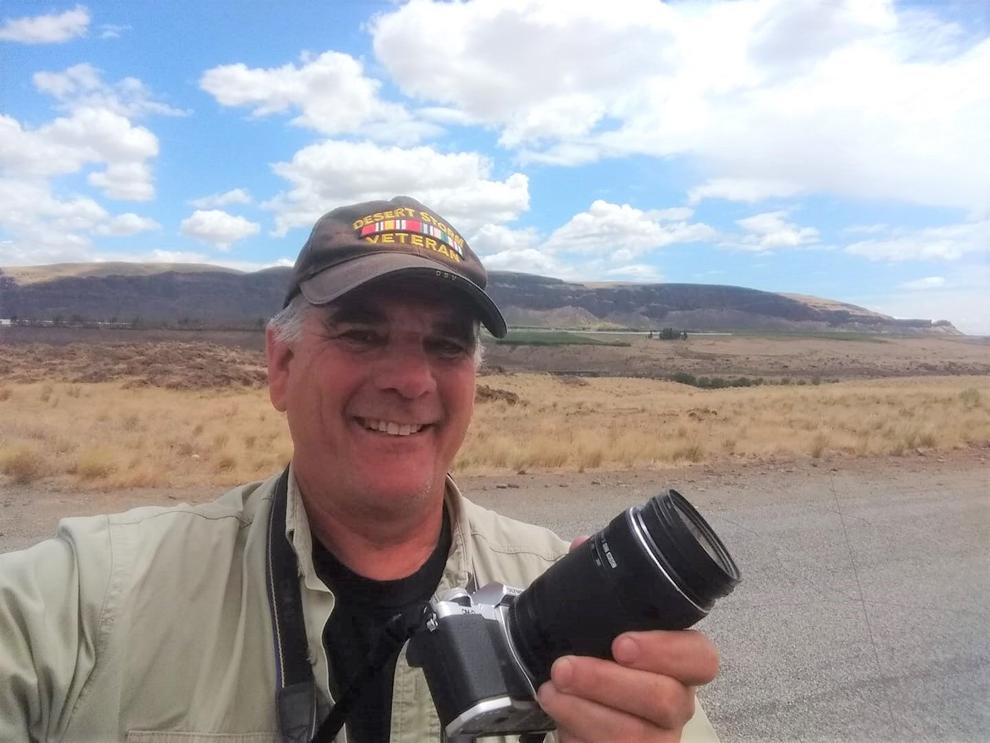 About three days a week, he is out taking photos or spending time in nature with his dog, Maverick, with friends or on his own. It's been a big positive change for him, he said.
"I came out of the Marines, I was all gung ho, weightlifter, martial arts, all that stuff. I walk around with my dog and take pictures in my retirement," he said. "It is a totally different life for me and my blood pressure's down, my weight came up a little bit over COVID, what can I say. I'm healthier, I'm happier. It's been a good retirement so far."
Miner helps maintain the landscape and observation areas at Confluence State Park. He's been a volunteer there for three months. Lately, he's been working on sprucing up viewpoints along the trails there, taking care to improve the views without removing too many trees.
The first time Miner came to Wenatchee, he had gone to do testing for a job at the police department, and was struck by the changing seasonal colors on Snoqualmie and Blewett passes and the orchards on the way.
"I remember calling my wife up, she was still in California, and I said I'm gonna stay here a couple more days and talk to real estate agents, and she says, 'Where are you again?' And I said, 'A funny little place called Wenatchee.' I bought a house that she had never seen. We lived in it for 10 years happily and decided we needed a bigger older place."
It's been 27 years since he took his job as a police officer and seven years since he retired, and Miner loves Wenatchee. He loves that the town is surrounded by public land, trails and state parks, and that it is home to an active community.
"You come out here tomorrow morning, and there's gonna be people everywhere else, especially on the in-town part of it, it'll just be swamped with families walking, bike riding and dogs," he said.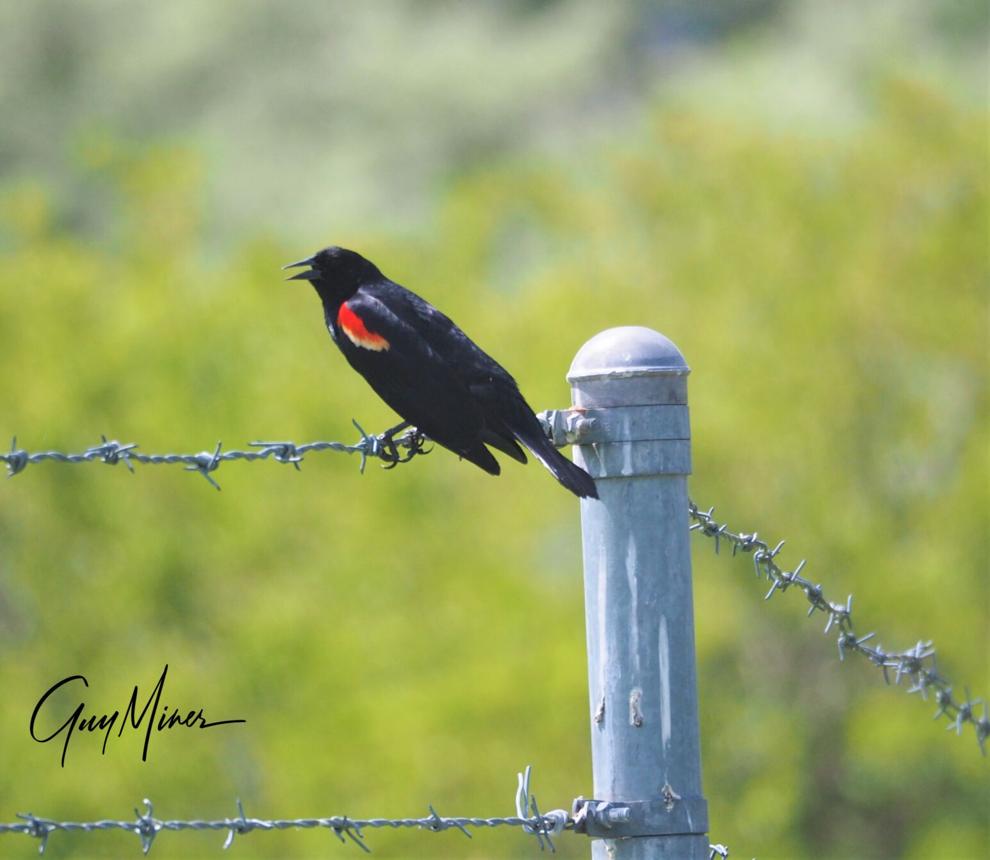 In his photography, which he shares on NABUR, Miner captures eagles, osprey, smaller birds, deer and moose. His favorite animals to photograph are bighorn sheep, bears, elk and pronghorn antelope, which he sees on his almost yearly trips to Wyoming. Last fall, a moose — Millie — frequented the Horan Natural Area before she left the area in September.
"I mean, getting pictures of them when they're just sitting there like that is pretty cool, I've got a lot of those when I can get one spreading its wings to land or take off, or just soaring by or something, that's more of an accomplishment for me," he said of the larger birds. "Those are harder pictures to get."
For those looking to get into wildlife photography, Miner said it's important to learn how to use your camera beyond the automatic settings. He said he learned more about his camera in an online photography class than he did in a few years of owning it, and the class was well worth the time.
He also uses a mantra a friend taught him: "Look up, look down, look all around." Over time, he has learned how to behave while photographing to improve his photography and keep from disturbing nature.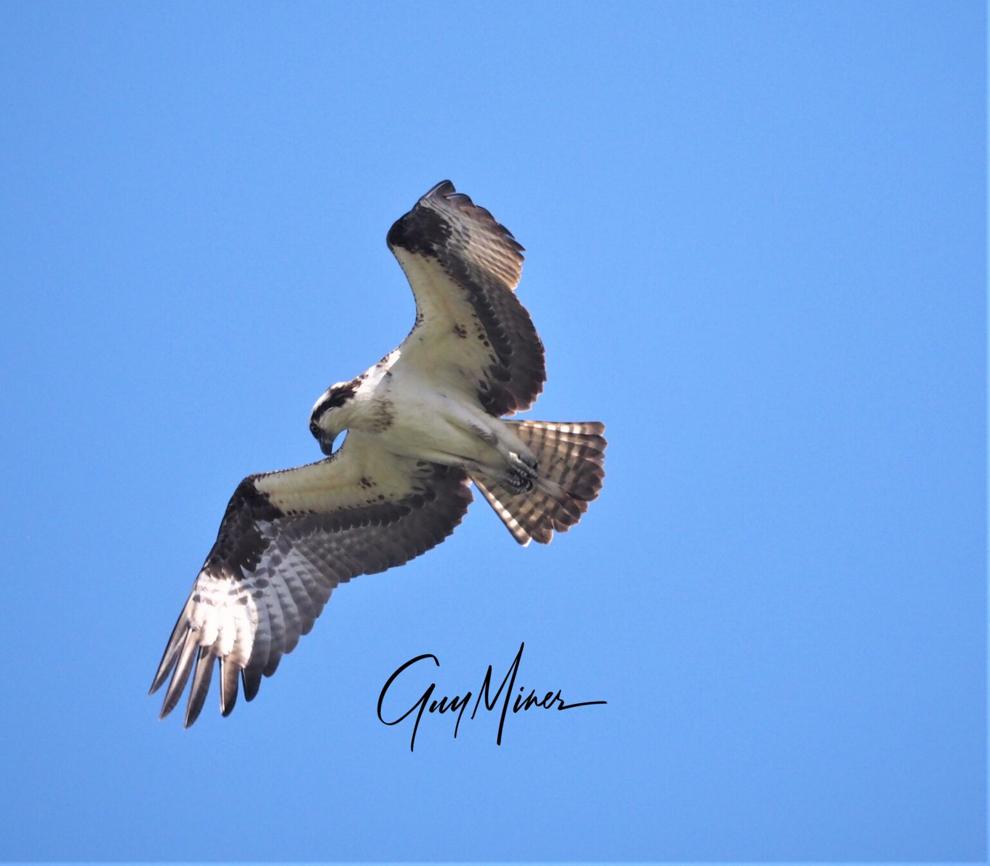 "Try to be respectful of wildlife in approaching," he said. "I see a lot of photographers getting way too close. If your behavior is causing animals to flee the area, are you really taking care of wildlife?"
The more time he has spent in nature observing animals, the more he has started to understand where to look for them and sounds to listen for.
"Learn animal behavior," he said. "When do they feed? When do they go for water? When and where do they lay up during the day, because most of them aren't very active in the middle of the day, especially if it's warm out."
Miner's photography recently brought him into Wenatchee's art community. In December, he had an art show at Pybus Public Market, where he sold prints of his photos. Now, he's on the Pybus arts committee.
"That was actually kind of a turning point for me," he said. "I figured out that gosh, I do sort of fit into this world a little bit. The art world."
Want to see someone featured in the next edition of Meet Your NABUR? Let us know by sharing on NABUR or emailing me at forslund@wenatcheeworld.com.