WENATCHEE — State officials on Tuesday postponed judgmentday, and that was good news for Grant County which expected to roll back to Phase 2 of the "Healthy Washington" reopening plan.
Instead, Gov. Jay Inslee announced that phase evaluations would be delayed statewide for two weeks, leaving counties in their current phases.
Among the four North Central counties, Grant County's numbers would have put it back in Phase 2 as both its incidence rate and hospitalization rate exceeded Phase 3 metrics. Chelan, Douglas and Okanogan counties' numbers indicated they were set to remain in the less restrictive Phase 3.
Phase 2 of the state's reopening plan allows businesses to operate at 25% capacity, rather than the 50% permitted in Phase 3. (Find a chart of permitted activities in each phase here: wwrld.us/phases.)
All counties will be reevaluated in two weeks, according to Inslee.
Inslee justified the decision to pause as current data suggests that the state's fourth wave is in a plateau. Increases in COVID case counts have also not been tied to COVID mortalities like in previous waves.
The pause also gives county health officials a chance to get more residents vaccinated and hopefully see their incidence and hospitalization rates drop before the next evaluation, according to the news release from the governor's office.
"This is our wake-up call," Grant County Health District Administrator Theresa Adkinson said in a news release. "What Grant County is currently doing is not working well for our residents. We have one of the lowest vaccination rates in our entire state. Yet our hospitals, clinics and pharmacies have a surplus supply of vaccine."
Adkinson called on Grant County residents to increase vaccination coverage to qualify for Phase 3 by the next evaluation in two weeks.
Unless state officials change metrics, counties with a population larger than 50,000, like Grant and Chelan counties, would roll back from Phase 3 if the county has both:
More than 200 new COVID-19 cases per 100,000 over 14 days
More than five new COVID-19 hospitalizations per 100,000 per seven days
And counties with less than 50,000, like Douglas and Okanogan counties, roll back from Phase 3 if they have both:
More than 100 new COVID-19 cases over 14 days
More than three new COVID-19 hospitalizations over seven days
Chelan County had 161.9 new COVID-19 cases per 100,000 between April 15 and April 28. Douglas County had 72 new COVID-19 cases between April 15 and April 28, according to the Chelan-Douglas Health District data. These numbers would have allowed the county to stay in Phase 3 regardless of the pause.
Okanogan County is in a similar situation with 66 new COVID-19 cases in the last 14 days as of May 2.
Grant County, however, had 320 new COVID-19 cases per 100,000 as of May 3, according to Grant County Health District data.
"People are letting their guard down, but we are closer to ending this pandemic because of vaccines," said Dr. Alexander Brzezny, Grant County health officer. "If more people choose to vaccinate, more spread is disrupted, and the infections will go down, plain and simple. Then we stay in Phase 3 and continue putting this nightmare behind us."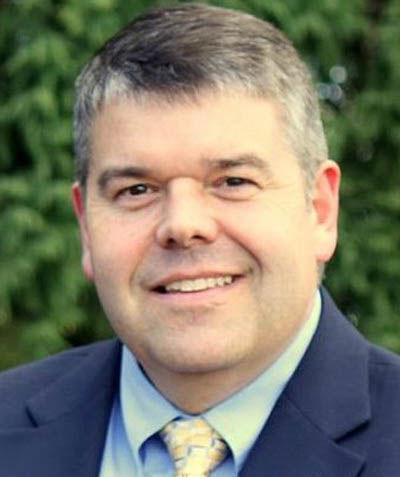 The two-week pause to county evaluations did not come as a surprise to Kevin Overbay, Chelan County commissioner and health board vice chair. Overbay said that the pause was a smart move as counties are still working to get people vaccinated and the state may have reached the top of this COVID fourth wave.
Looking at the next two weeks as vaccinations continue, Overbay said he would like to see these decisions back in the hands of local government or to see local officials asked to weigh in on the decision-making.
"We just want to be part of the conversation," Overbay said. "Have an opportunity to discuss the metrics, see what it is they're actually going to look at. We want to make sure that our citizens are as safe as possible, but we also want to be able strike with a balance of daily life as well."