ENTIAT — The contents of John Zucker's booth at the Entiat Holiday Bazaar looked like they belonged in Santa Claus' workshop.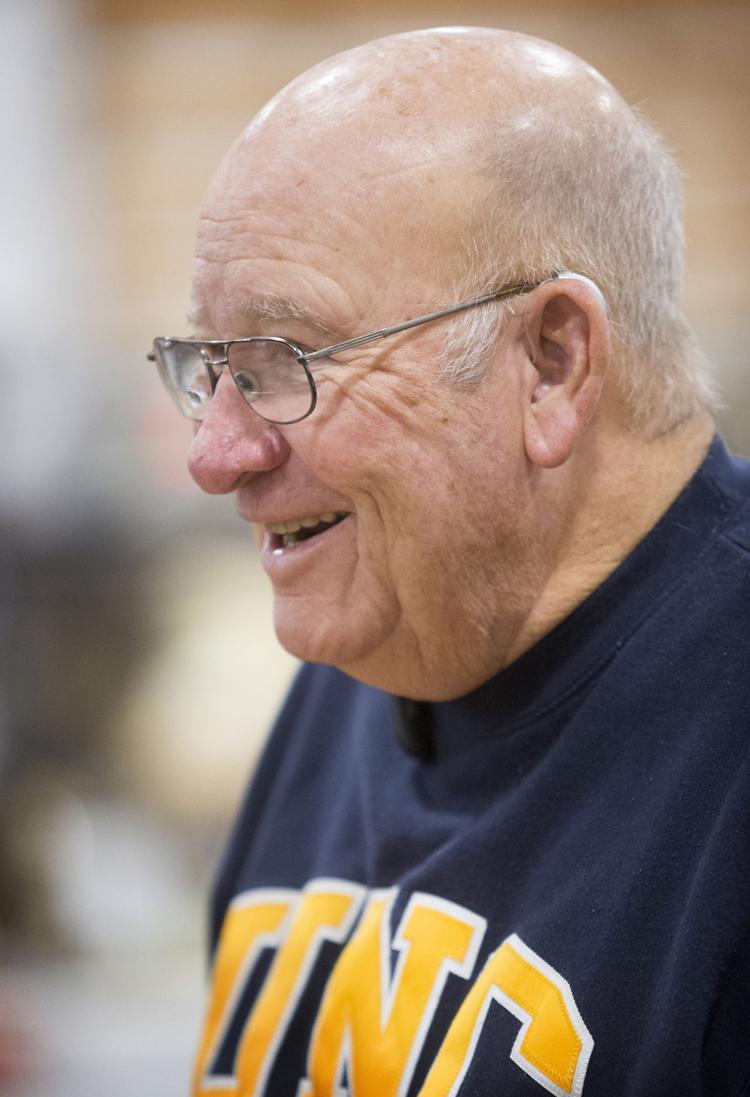 Planes, trucks, cars, backhoes and bulldozers — all made of wood — were full of intricate little pieces, cleverly pieced together by hand.
Zucker, 79, of Entiat, has been making toys since he retired as a welder almost 20 years ago. He may not make some of the bigger items in the future, but he still plans to make toys for many years to come.
"It is really rewarding," he said. "I enjoy the kids who come around and look at the toys. I know most of them can't afford to buy most of them because the wood is so expensive."
Zucker speaks with a twinkle in his eyes and has a cheerful disposition. He could be seen engaging with the children at the bazaar, held Saturday at Entiat Middle and High School.
He said each of the larger toys, which he sells for around $100, take him up to 200 hours to make, but each year he gives one for free to a child who shows interest. He also makes smaller, less intricate toys that cost $5 to $10 each.
Sherri Zucker helped her dad set up for the bazaar. She said he has always been good with wood and used to make furniture for the family when she and her brothers were kids.
"He is a little bit like an elf," she said. "He has been an amazing father and husband. My mother passed away three years ago, and this gives him a way to use his time."
She said he designs pieces himself from pictures.
"He wanted to be an architect, but that didn't happen," she said. "So this is his architectural outlet. So his scales and dimensions are very good."
John Zucker said he uses all kinds of wood to make toys, from sycamore to black walnut and even more exotic types like padauk from Africa. He tries to use mostly hardwoods, which last a bit longer. 
"I always loved wood," he said. "Wood has always been a passion." 
He was one of 62 vendors for the 30th anniversary of the Entiat Holiday Bazaar, said Alyee Brown, Entiat Valley Chamber of Commerce manager. The bazaar is a chance for local artisans to make some money and show off their crafts.
"One of the things we've identified is about 20% of our workforce in this valley are small businesses and entrepreneurs, so the makers," Brown said. "So yeah, it is a great way for us to showcase what they can do and get the word out."
Last year's bazaar attracted 300 visitors, but Brown said the hope was to double that number this year. It looked like the chamber might succeed, with the parking lot full from 9 a.m. until at least noon.
"We feel blessed to have 60-something vendors and people chose to come here rather than all the other places," Brown said.