EAST WENATCHEE — McDougall & Sons started packing cherries on Sunday with just a couple hundred boxes. By Tuesday they opened up a second sorting line. By next week they'll be sorting, packing and shipping cherries 20 hours a day, seven days a week.
During those peak production weeks, the cherry lines at the company's facility in Baker Flats will only stop for nightly cleaning and maintenance.
For Cherry Manager Adam Snyder, the pace is just part of the fun.
"It's definitely a sprint, not a marathon," he said.
This week McDougall and many other local packers kicked off the 2019 cherry season, which is expected to yield 24.3 million boxes, according to Northwest Cherry Growers.
If that estimate holds, it would be about a million boxes less than the 2018 crop and about two million less than 2017, according to Northwest Cherry Growers data.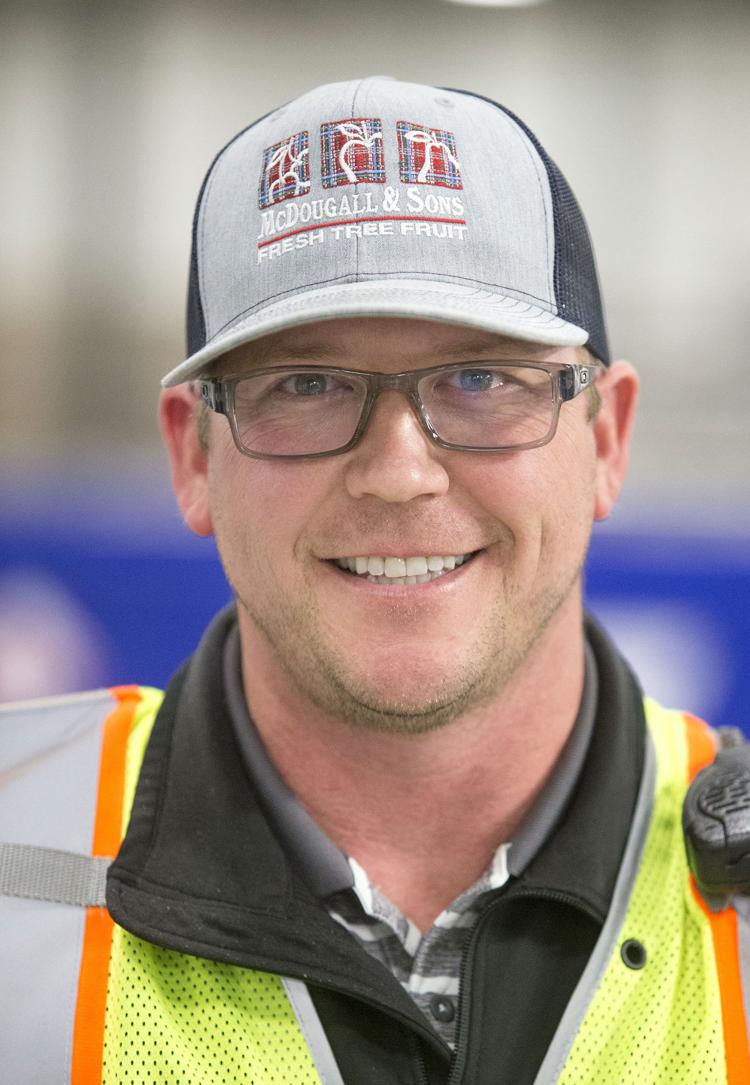 Just over nine million boxes are expected to ship in June, then 13.79 million in July and 1.5 million in August, according to Northwest Cherry Growers.
McDougall is already receiving orders from Australia, China, Japan and Korea, Snyder said, and the company has installed several new pieces of equipment to increase production this season.
There are new imaging machines, new automated packagers and a brand-new robotic arm that dumps bins of cherries straight into the sorting line.
After a couple days of trouble-shooting, the company is close to getting everything dialed in as production ramps up, Snyder said.
"Especially when there's new equipment, you have to look at things like sorting. Sorting is really important to us. We don't want to oversize and lose money for the grower, and we don't want to undersize either," he said. "... Every time we do a startup, getting the equipment started up for the first time in 10 months, there's always things that need to be adjusted."