WENATCHEE — An effort to separate Eastern Washington from the west side of the state is bringing a rally to Wenatchee on Saturday.
The Chelan, Douglas and Grant county chapters of the Liberty State Movement will host the event, starting at 2 p.m. in the BPOE Grand Ballroom, 27 S. Chelan Ave. Organizers said the goal is to raise awareness and attract supporters for the movement.
Liberty would be comprised of the 20 counties in Eastern Washington. Proponents of separating say they don't feel represented in the state Legislature, as the culture and politics on the east side contrast sharply with those on the west.
"This movement has existed in one form or another for over 100 years," said Douglas County captain Lee Pfluger. "It's been talked about almost since the formation of the state. There's been a divide from Eastern Washington to Western Washington. There's been a number of efforts over the years, some more serious than others, but I don't think we've seen this level of grassroots involvement before."
State Rep. Matt Shea, R-Spokane Valley, is expected to speak at the rally. He introduced a bill this past legislative session to establish the new state, but it died in committee. The local chapter captains said they plan on advocating for legislation again next year.
"We do not share the same values as Seattle," said Chelan County captain Mike McKee. "It's just a different world over there. I am not supportive of the gun restriction legislation that keeps rolling out of our attorney general's office. Not that I am this militia-type of guy, but the Second Amendment says that I have the right to bear arms. I don't see how somebody in Olympia can take my rights away or infringe upon them, and that's exactly what's been happening."
Although gun-control measure Initiative 1639 passed statewide in the Nov. 6 election, most voters in Chelan, Douglas and Grant counties opposed it.
This past session, the Legislature passed a $52.4 billion operating budget that relies on a number of tax increases.
"Taxes in every aspect of life are going to be going up," McKee said. "I believe in living within your means, and Olympia is definitely not doing so."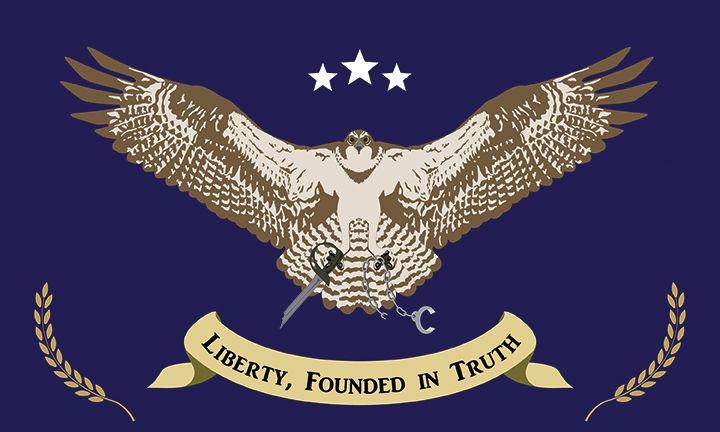 Pfluger said the 1990 Growth Management Act has also created problems for Eastern Washington.
"It doesn't apply as much here as it does in an urban area like King County, but we're having to go through the same hoops and spend the same time, money and effort to develop these plans," he said. "We don't have the densities, we don't have the revenues. We don't have the tools, necessarily, that King County does to spend on those things. It impacts us, in a lot of ways, even harder in rural communities than it does in an urban setting."
Property rights and health issues are two of Grant County captain Dani Bolyard's priorities.
For example, the Legislature passed a bill this past session to eliminate philosophical or personal exemptions to the measles, mumps and rubella vaccine.
"That's completely against any sort of health choice," Bolyard said. "That's something that usually most people would support — your decision to make your health choices — and the Legislature took that away from us this year."
Bolyard and her family own a cattle ranch, and she said rules related to wildlife like wolves, sage grouse and salmon have had a negative impact on her and other farmers.
"I need to be able to use my land for what I need to use my land for," she said. "They're constantly getting in the way and telling us what we can and can't do."
McKee said the Chelan and Douglas county teams combined have nearly 100 members, and Bolyard said the Grand County chapter has about 200 members.
"There's so many people that say, 'It'll never happen,' or 'It's been talked about before and nothing has happened,'" Bolyard said. "We want people to know that it's already happening."