WENATCHEE — A fire that may have been started by fireworks damaged 12 condos Sunday night. One person has been arrested.
The fire was reported at 11:14 p.m. in the Aspen Heights Condominiums less than a block south of Lincoln Park. Fire spread from a bush below the building beside a sidewalk and into the three-story condominiums, said Kay McKellar, spokeswoman for Chelan County Fire District 1.
Police say surveillance footage from nearby St. Jude's Landing Apartment shows an occupant of a white Toyota Tundra throw a firework onto the road, according to a probable cause affidavit filed in Chelan County Superior Court.
Devin Rushing, a 20-year-old East Wenatchee resident, was stopped for questioning by Wenatchee officers within two hours.
Rushing told a detective he was driving by condos when a passenger threw a large firework from his car, which then exploded, the affidavit said. He told the detective he was unaware any of his two passengers had a firework and that he didn't realize it ignited the fire until later.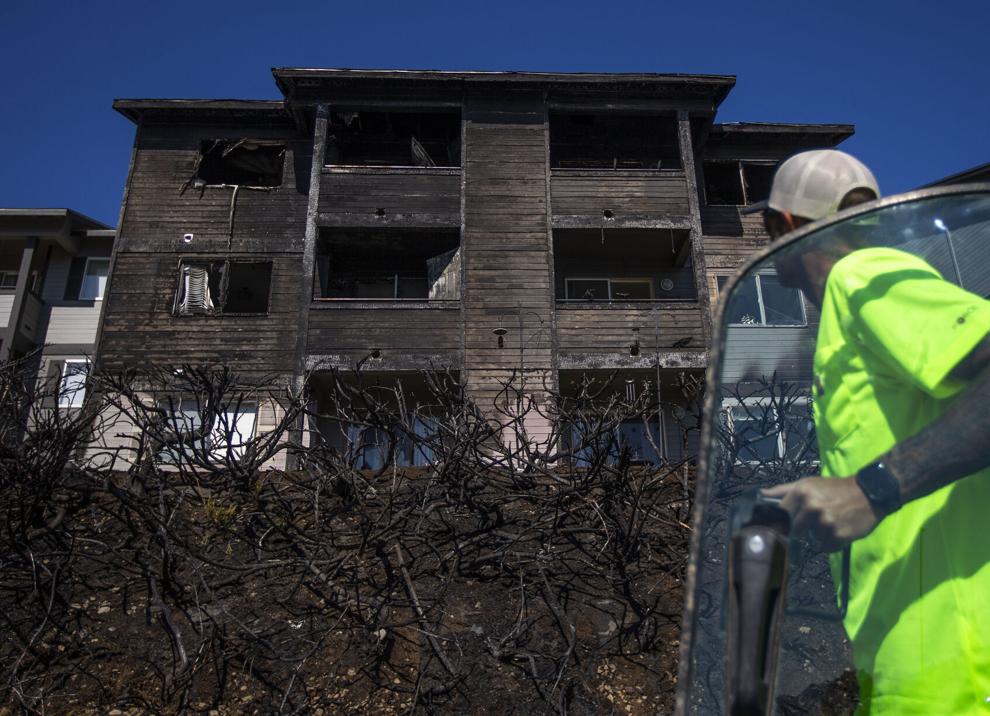 Rushing was arrested on suspicion of complicity to first-degree arson and, because he allegedly had with him a set of brass knuckles when detained by police, possession of a dangerous weapon. The case is still under investigation, Wenatchee Police Capt. Brian Chance said Monday.
He's being held at the Chelan County Regional Justice Center and is expected to make a preliminary appearance at 4 p.m. Monday in Superior Court.
It wasn't immediately clear how many people were displaced, but McKellar said 12 units are uninhabitable, with the damage sustained on the third floor and attic.
Five fire districts responded to the fire and most left the fire about 2:30 a.m.