EAST WENATCHEE — With several apartment complexes recently built or planned for the Wenatchee Valley, Chase Cooper knew he wanted to offer something different. 
He purchased 3.7 acres on the corner of 14th Street and Sunset Highway in East Wenatchee to develop in 2019 and eventually decided on leasable townhouses. When completed, his development will have 50 townhouses in five "tenplex" rows.
Each unit will be three stories with three bedrooms, 2.5 baths and a first-floor garage. Construction on the first row is underway now and expected to be completed next summer. The full project will take two to three years to complete, Cooper said in an interview Wednesday.
"There are a lot of just apartments going in," he said. "So I thought something more high-end, just a different look for a different kind of client. It's a little bit of a niche market."
Prices haven't been settled yet, but he expects the townhouses will be available to rent for $2,000-plus per month. The project was valued at $5 million in its permit application to the city.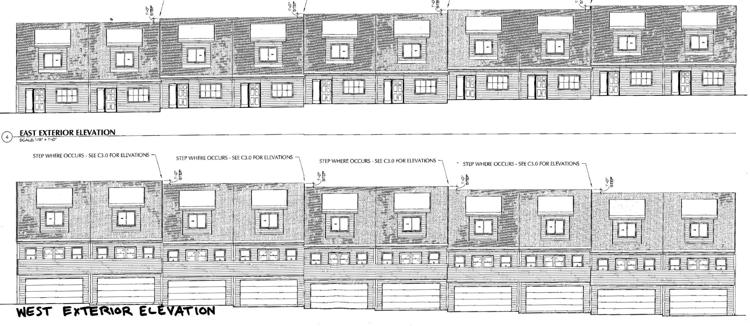 East Wenatchee has seen some townhouse projects come online in the past few years, including a set of nine on 11th Street that were completed this year.
But this project will be the largest of its type in East Wenatchee, Community Development Director Lori Barnett said. 
Larger traditional apartment complexes have been more common in the past few years, including a 105-unit development on 9th Street that was built in 2015 and 2016.