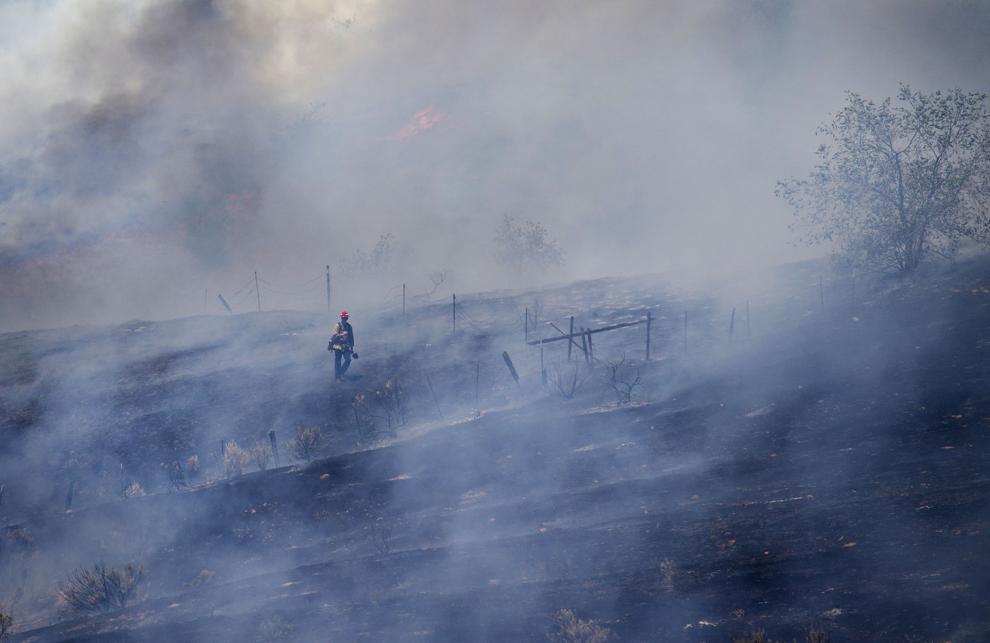 WENATCHEE — Eight aircraft and roughly 100 firefighters contained a wildfire Monday that had the potential to threaten hundreds of homes in Sunnyslope.
The Sunset Fire was reported at noon Monday near Sunset Drive and Easy Street.
Officials called for a third-alarm response at 12:42 p.m. as the fire spread west toward Monitor and to the east toward Warm Springs Canyon and the Eaglerock Drive subdivision. The neighborhood contains 261 homes, said Chief Brian Brett, Chelan County Fire District 1.
Five helicopters, two fire retardant planes and an air attack plane, which monitors fires, were called in to help stop the fire from reaching the Eaglerock Drive area.
Of the fire operation, Brett said it was an "excellent response and collaborative working relationship with all state and federal cooperators."
Photo gallery: Firefighters battle fire near Easy Street
Firefighters battle a brush fire near Easy Street in Sunnyslope Monday.
He believes that many aircraft were available because it's still early in the fire season. At one point, there were four more en route, which would've brought the total to 12, according to the Central Washington Interagency Communications Center in East Wenatchee.
The cause of the fire was still under investigation Monday evening, but Brett said it began near Valentine Lane, which is separated from the Sunset Drive neighborhood by an irrigation canal.
From about 2 to 4 p.m., homes on Easy Street from American Fruit Road to Lower Monitor Road were under Level 2 evacuation notices — be ready to leave.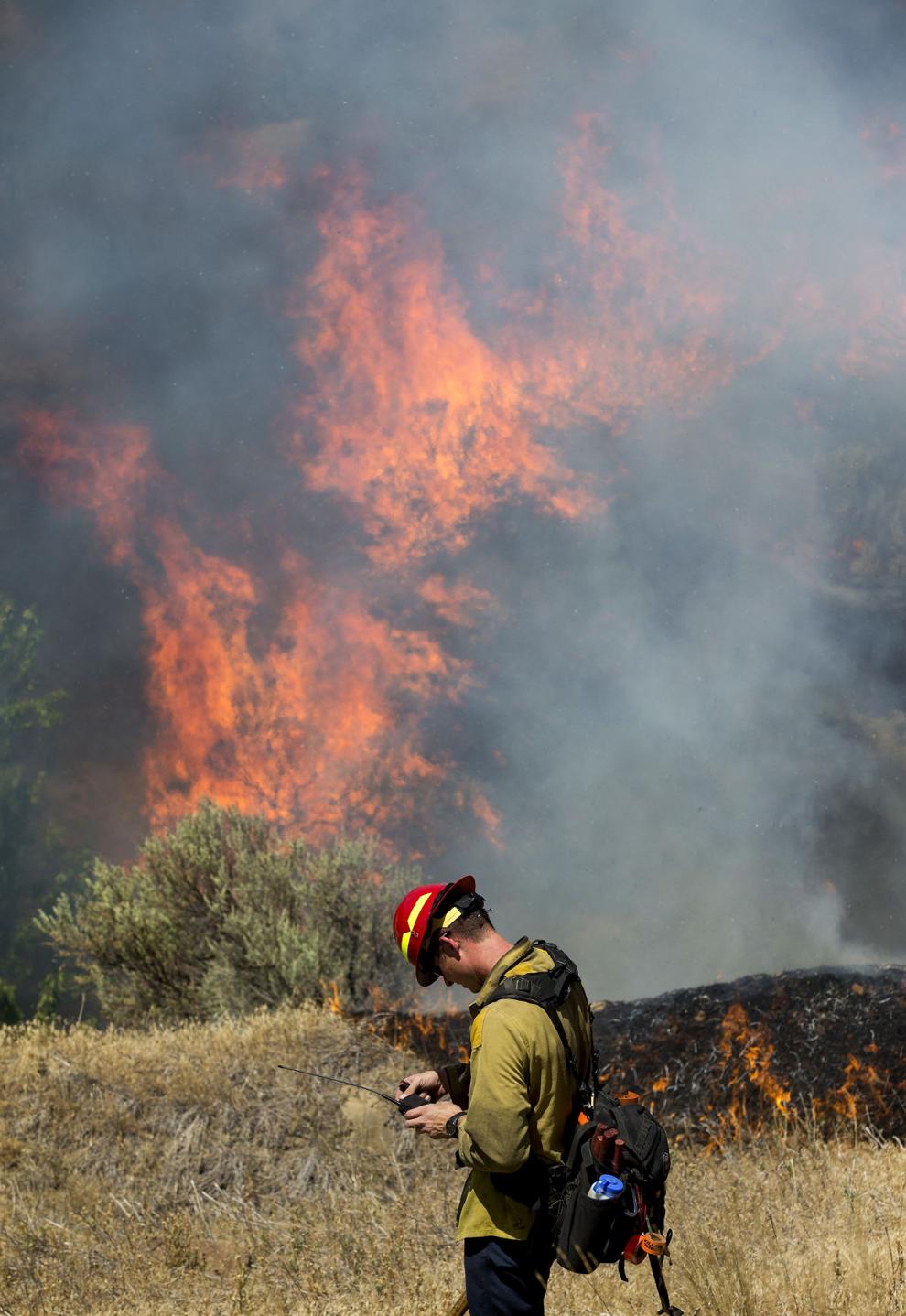 The fire was contained about 4:30 p.m. All but one aircraft were released from the scene, with one staged nearby, Brett said. Crews remained on scene overnight, mopping up and patrolling for hotspots. They continued to mop up on Tuesday morning.
Level 1 evacuation notices were lifted at 7:30 a.m. Tuesday.
The final size estimate placed the fire at 175 acres. Earlier reports put it at 150 acres. Mapping showed the fire left a boot-shaped footprint stretching north from Sunset Drive.
No structures were damaged and no one was injured. Brett said the fire came close to some homes, but ultimately only burned sage and grass.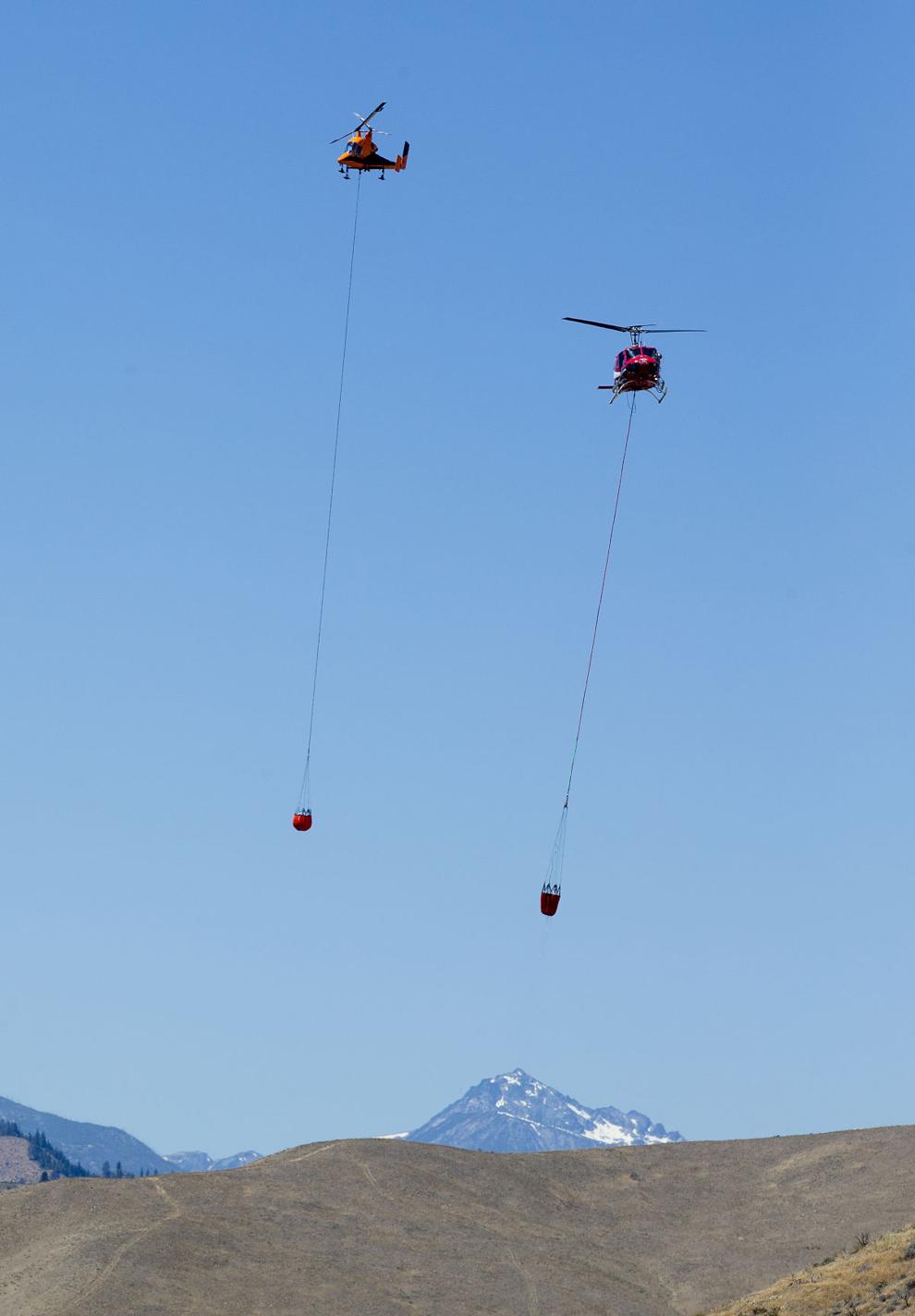 A few hours into the fire, Brett received approval for additional help from the state — a structure protection task force, wildland task force, as well as a Type 3 incident management team — but those resources were canceled once the fire was contained, he said.