WENATCHEE — Landlocked by the foothills to the west and the Columbia River to the east, the city of Wenatchee has an acute need for infill housing.
"It's going to be critical over the next 10, 15, 20 years," says Planning Manager Stephen Neuenschwander.
Developing empty parcels or adding onto existing properties is an important part of any city's growth and it's picking up steam in Wenatchee — especially with smaller housing types like townhouses or duplexes.
Working with developers and community groups, the city in 2019 implemented housing code to allow more diversity in new housing developments. It's now easier for developers to build everything from smaller townhouses to courtyard-style units, Neuenschwander said.
"That kind of paved the way for some of these smaller infill projects like cottages and townhomes," he said. "It's hard to tell what would have happened in 2020 with COVID having an effect on permitting, but hopefully we'll continue to see more projects like these."
Among the other changes to the code was a decrease in the number of parking stalls required for some developments, which builders have previously identified as an impediment. Changes to some easement standards were also made to allow access to unusually shaped property parcels, Neuenschwander said.
"We have a lot of properties that are old orchard properties that are long and deep, but maybe a little narrow," he said. "We're looking for ways to be able to access those rare properties to provide that infill opportunity. We have a lot of those in our community."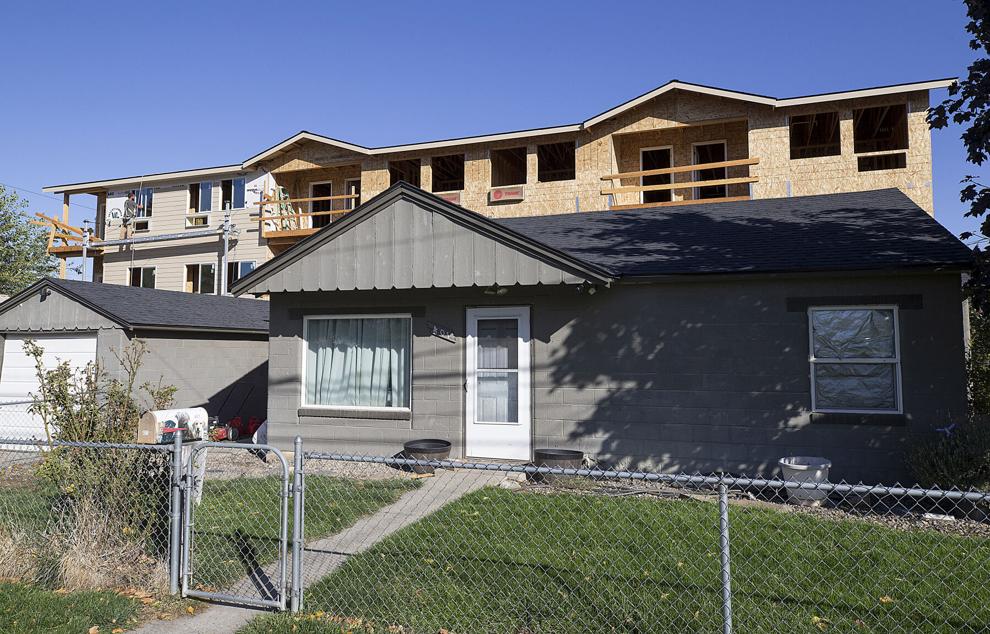 Local builders have responded to the changes, most recently with an uptick in the number of single accessory dwelling permits issued. They allow the construction of secondary residences that are often built next to or behind a single-family home. Home owners will commonly rent out the secondary residence, or provide it to a friend or family member.
The city of Wenatchee didn't issue a single accessory dwelling permit in 2018. The next year it issued three and so far in 2020 there have been nine permitted accessory dwelling units issued.
The city's planning department is now meeting with another homeowner interested in building a pair of cottages in their backyard, Neuenschwander said.
He also serves on the Housing Solutions Group for Our Valley Our Future, which has pointed to the need for both infill housing and diverse housing types for years. Its 2018 housing solutions report "Where Will We Live" identified both as priorities in the near future.
But even through the housing code revision process, the city has tried to maintain a balance of development priorities with quality of life for residents, Neuenschwander said.
"In general, it was just a wide variety of changes. Open spaces requirements for each of these homes was one," he said. "As we're increasing density opportunities and infill opportunities, one of the main components that our consultants shared with us, and that the planning commission and council agreed with, is that each of these units have open space."