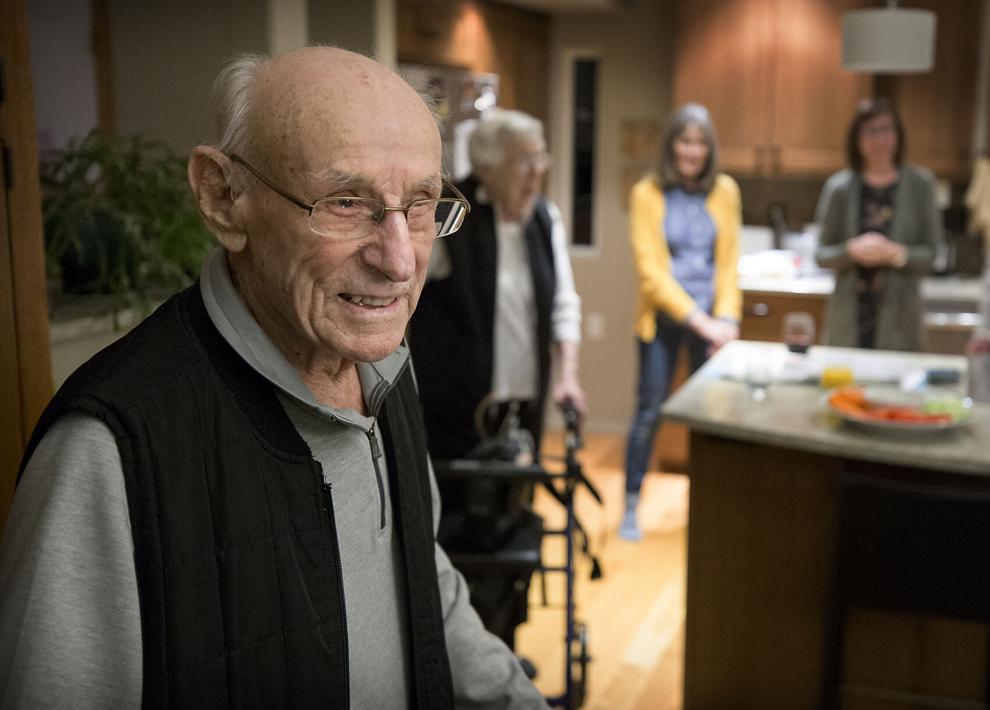 WENATCHEE — How does it feel to be 103?
"Oh, it feels like I wish I was about 40 years younger and I could go hiking up in the hills and drive and take vacations, but I guess we take what we get," Ken Gausman said on Wednesday.
Gausman lives in Avamere at Wenatchee, a senior living home, with his wife, Eleanor, 93. Eighty years ago, he was a soldier in the Army's 134th Infantry Regiment, 35th Infantry Division.
The Nebraska native was drafted into service in February 1941 — 10 months before the U.S. became involved in World War II.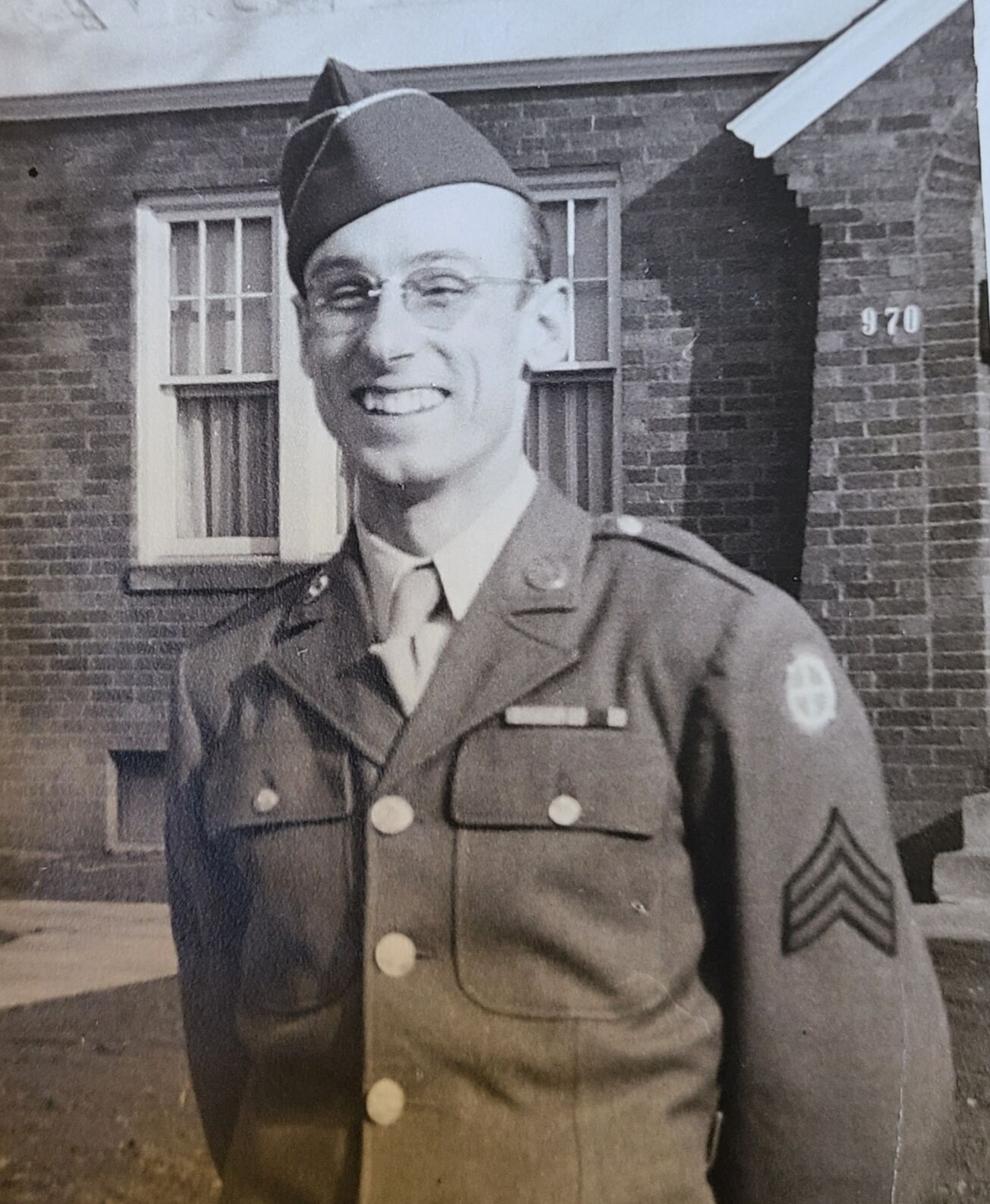 By the time the Japanese bombed Pearl Harbor in December 1941, the soldiers of the 35th Infantry were ready to fight, but the decimated Navy wasn't ready to ship them overseas. Instead, Gausman was stationed along the California coast.
They stayed in camps at city and state parks and built overlapping observation posts to monitor activity on the ocean.
"After Pearl Harbor, there was a little excitement that you might be invaded here," Gausman said.
He added, "Fortunately, we never saw any action because they never invaded. But they had to have protection."
Gausman, who'd completed two years of college at the University of Nebraska prior to the military, was sent with a group of soldiers to Ohio State University by the Army to pursue an engineering degree.
"I was surprised when I got called out of the infantry back to school," Gausman said. "I didn't know anything about it. My name just came up on a bulletin board: 'Report in.' So I did."
A handful of the 150 or so students were selected to work on the Manhattan Project, which produced the atomic bomb.
He was discharged in December 1946 — after four years, 10 months and 21 days of service, he said unprompted — and then returned to Ohio State to complete his degree. The entirety of his enlistment was spent in the U.S.
"I had a fairly fortunate life in the service," Gausman said. "I believe they almost gave me more than I gave them."
A job with Bell Telephone brought him to Wenatchee where he met Eleanor Thorndike, a nursing student at Deaconess Hospital, which was Wenatchee's hospital at the time, after friends set them up on a blind date. They went roller skating. The two married in 1950 and in August celebrated their 71st anniversary.
Together they have four children whom they raised on an apple orchard outside Oroville after Gausman left Bell Telephone.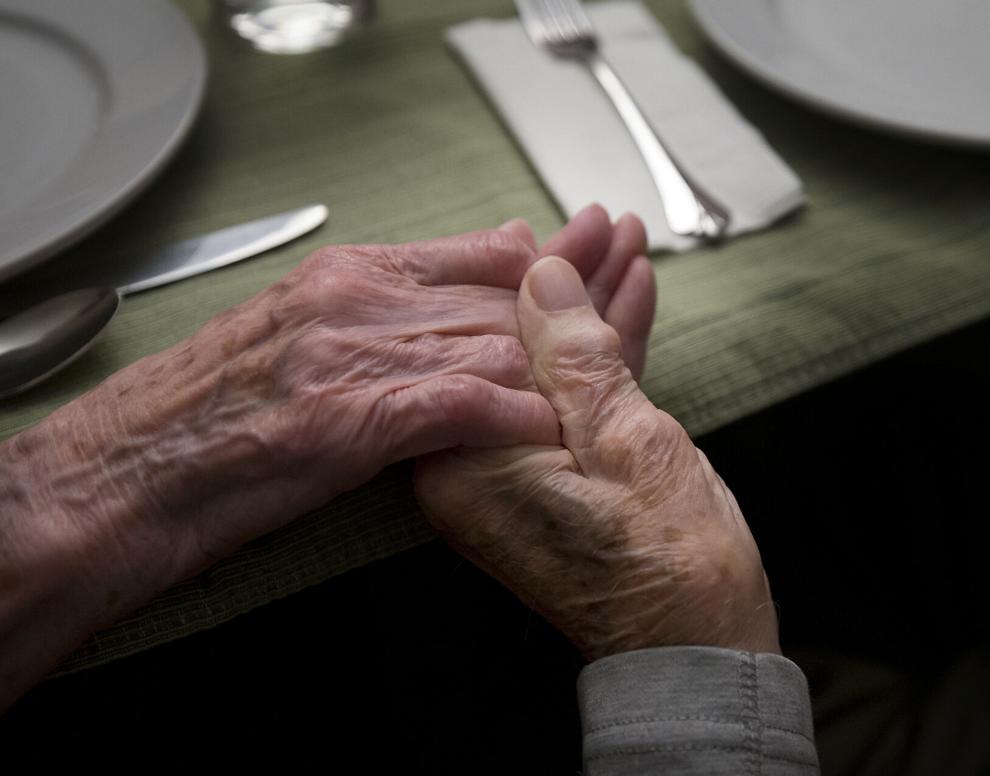 Gausman celebrated his birthday Wednesday with his family at his son's home in East Wenatchee. Gausman ate meatloaf with ketchup and a glass of red wine. It was the first time the entire family gathered together since the pandemic began.
"The Lord has blessed me thus far and I don't know how many more years I'll have but so far it's been really good," Gausman said.