CASHMERE — Christ Center is wrapping up 15 years of dreaming, fundraising and construction and will celebrate its new home for the first time this Sunday.
"Up until this week it was still kind of surreal for me," said Steve Haney, lead pastor at the church.
Around a dozen people, many setting up chairs, were working on final touches inside of the church auditorium Thursday afternoon. Services are to be held for the first time at 10 a.m. Sunday at the new 5800 Kimber Road church.
Christ Center first broke ground on the several million dollar project 15 years ago, Haney said. Since buying the 21 acres of former orchard, church members have raised money to pay for their new home that Haney said has room for the community and includes a soccer field and garden.
The auditorium is the size of a basketball court and is designed with curved walls for large projection across around the stage and walls, he said.
Yet-to-be-built spaces include a children's wing, youth ministry, more offices and a foyer.
Members at Christ Center have been worshipping out of a conservatory at Apple Annie's, a space which Haney said has not kept up with the congregation doubling in size.
The new spot is "infinitely more than what we have currently," he said. Christ Church has about 200 members.
Haney said finding a space for the growing congregation has been a challenge.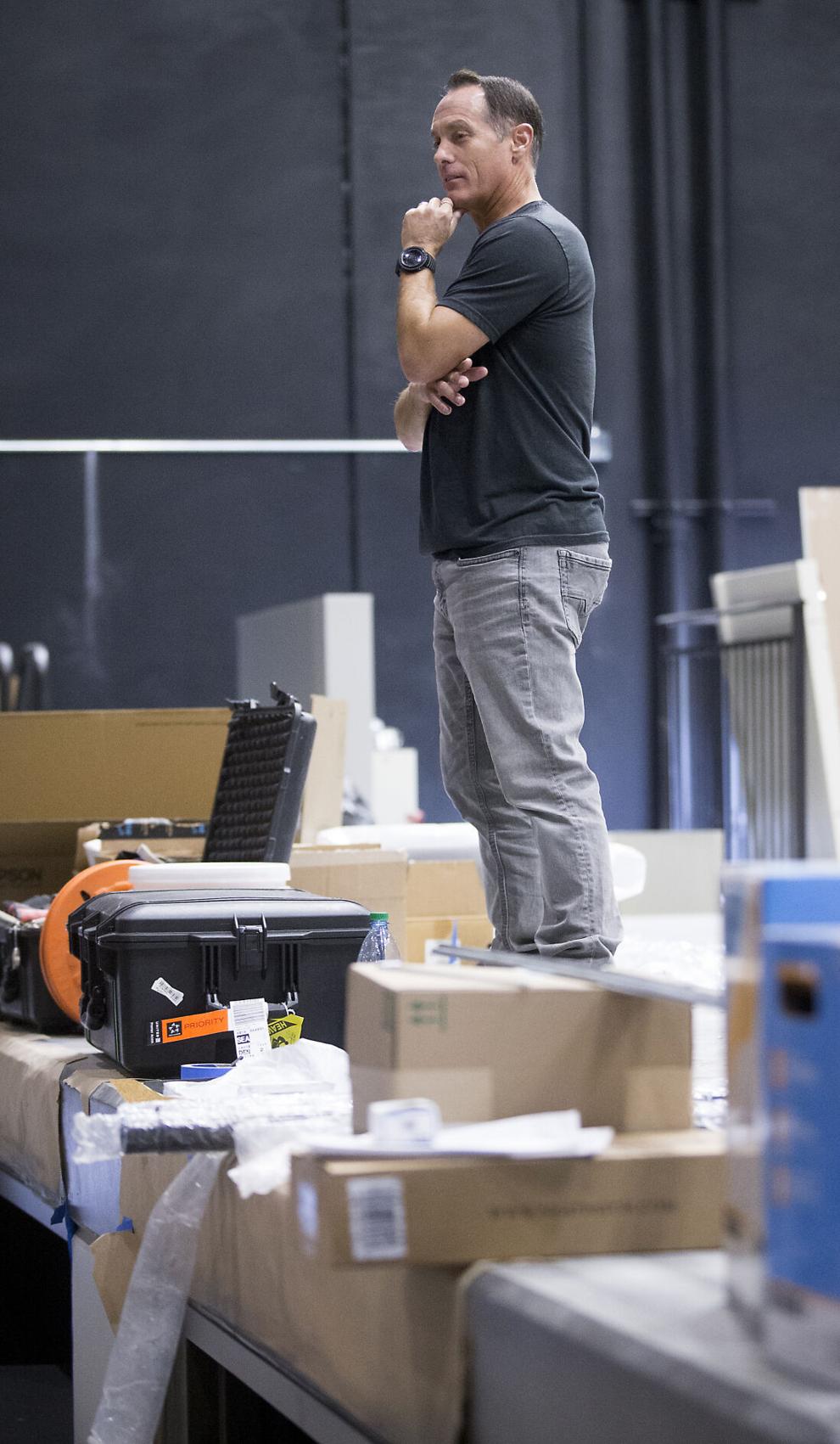 Initially the plan was to buy Cashmere's old Safeway building before it became the Hometown Market, but that did not work out, he said. The next plan was to buy property on the old Cashmere Mill site, which also did not work out.
Even just finding this spot was a struggle, he said. Permitting and getting water out to the site were also a challenge.
Brooklyn Holton, a member of Christ Church who was helping with setup on Wednesday, said it has been impressive watching the new development come together.
Taking on a massive building with a small church was a big undertaking, she said.
"It makes me excited to have ownership in the new building," she said. "Everyone kind of gets to have a little piece of this in different ways."
Carmen Gamble, Christ Church secretary and longtime member, said it is exciting to see the building come together.
"I think Sunday morning is going to be like, 'I can't believe this is happening,'" she said.
Gamble said she has been thinking about retiring but was determined to stick around and help the church until they opened their new space.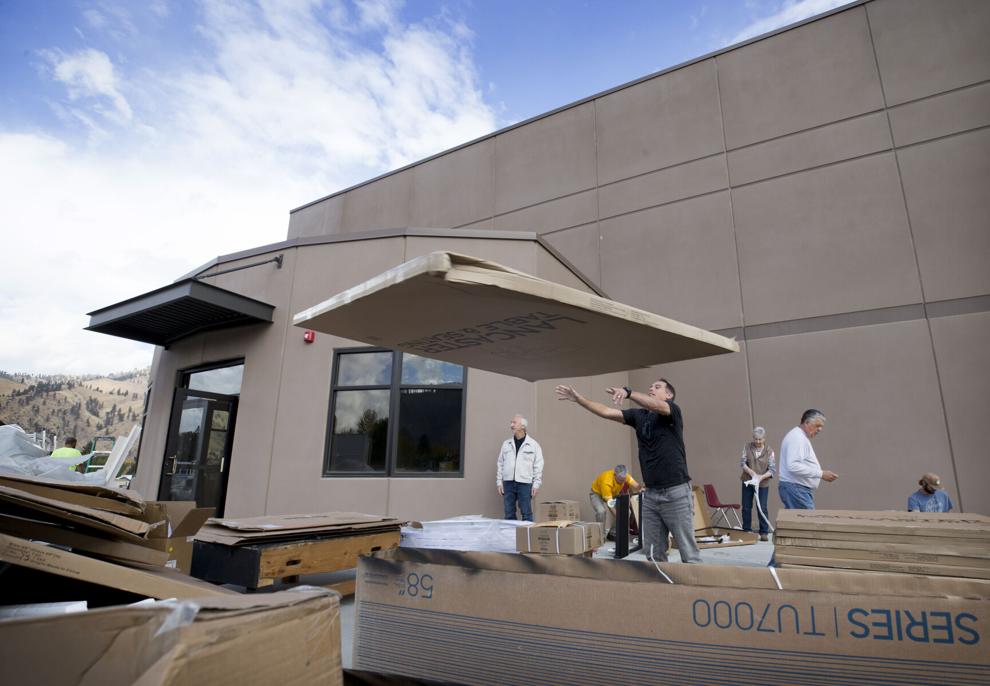 The church is holding one of their first large outdoor gatherings, Fall Fest, at the new space from 5-8 p.m. Oct. 31.