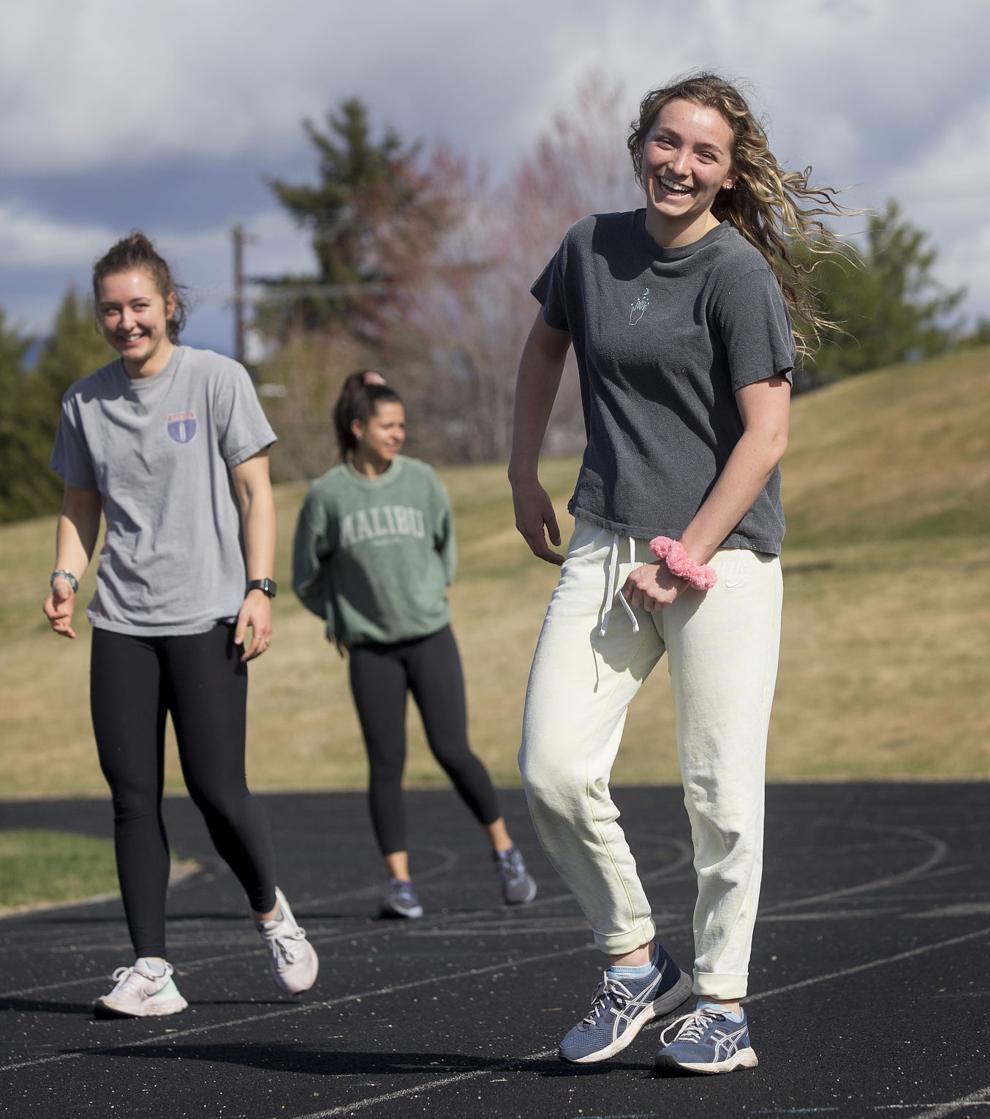 EAST WENATCHEE — As one of Eastmont High School's valedictorians and a girl who loves her politics, Queen Tess Sparks has thought about the potential significance this year's Apple Blossom Festival could have.
For obvious reasons. Organizers announced last week that the festival, originally scheduled for April 23 through May 3, has been postponed, with no new dates set.
Not only is Sparks the first Eastmont queen in seven years, but if she presides over a festival at all, it'll be the first in the 101-year history to take place during the summer. Instead of blooming pink-and-white apple blossoms, the flowers will be starting to set fruit — and the temperatures a tad higher.
"Darci (Christoferson) has a plan for it to be held sometime mid-June if it's safe," said Sparks, who's remained in touch with the festival administrator since the stay-at-home order took effect due to the coronavirus pandemic.
"If that happens, then we'll have both parades, all the food vendors and everything will be essentially the same. But food vendors have other festivals to go to, so the longer it's pushed off the smaller the festival will be."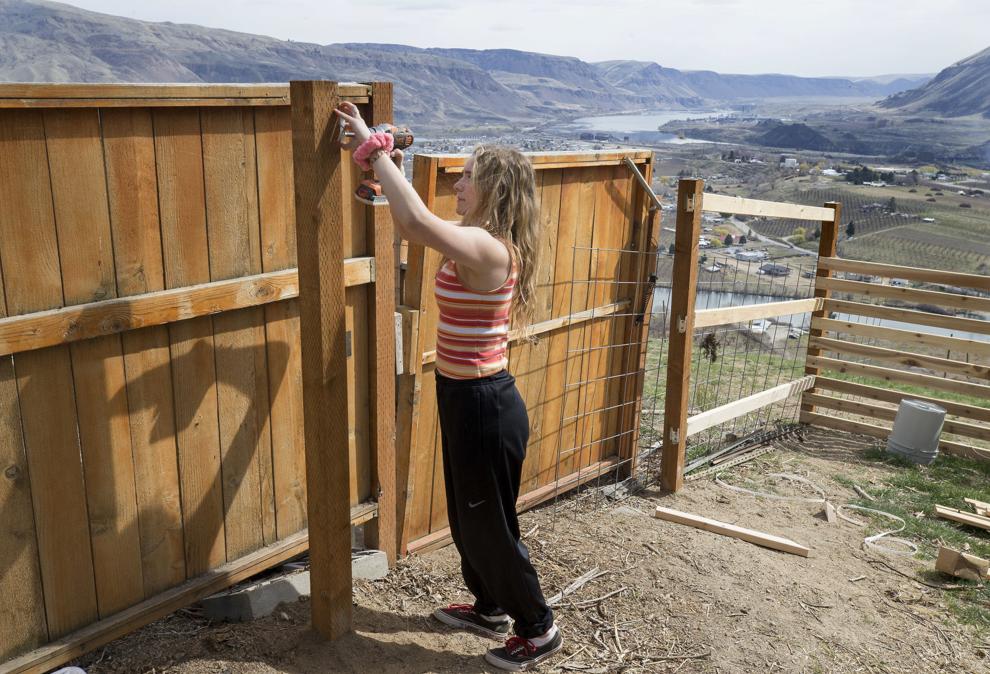 These past few weeks have been a whirlwind for everyone. But for an Apple Blossom queen, whose schedule is typically loaded with events, appearances and activities between the selection pageant and the start of the festival, it's been something of a culture shock. The last thing Sparks and princesses Kelly Norland and Kaia St. John did was take their Parsons pictures and crown this year's Junior Royalty.
Over the past month, the only way they've communicated has been by phone or through Facetime.
"We were busy every day, all day basically, and now we don't see each other at all," Sparks said. "There is a lot that's been canceled."
Should the festival become the latest event to join that list, Sparks would become the fourth queen in Apple Blossom history to have her reign cut short of a festival — since the annual event was not held from 1943-45 in the midst of World War II.
"It's kind of crazy to think about and it puts things into perspective," she said. "Kaia, Kelly and I had a feeling it would be canceled or postponed, but we're crossing our fingers hoping that it is able to go in June."
Sparks said she's connected with past queens Savannah Slife and Gretta Wiersma, both of whom offered their support.
"We have dedicated our lives since December and first speeches to this, so it's hard to see all the work that you've done and feel like it didn't mean anything, but I know that I put so much into it," Sparks said. "It doesn't mean that it's over; there are bigger things out there."
What has her highness been doing these past few weeks while social distancing?
Running, playing soccer, oh, and helping her step-dad build a fence.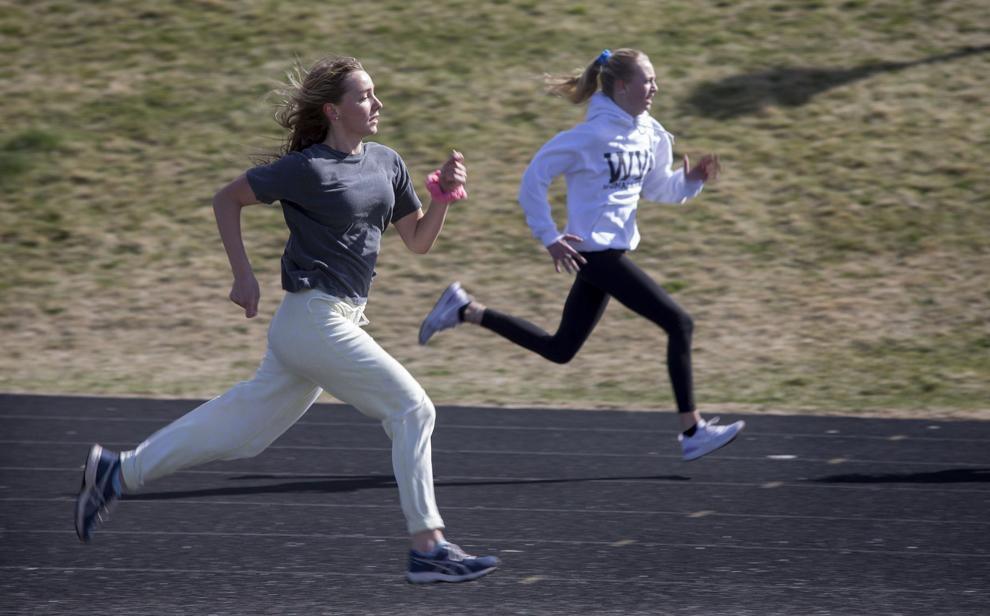 "I run track in the spring so I've been waking up every morning at 9 a.m., running on the track or playing soccer with my 4-month old Australian shepherd," Sparks said. "And then my dad is teaching me how to build a fence. My parents both work in education and are gone during the day so I try to help out around the house."
Sparks was planning to attend Whitman College in the fall and play soccer, but she has recently changed her mind, deciding to go to Central Washington University and attempt to walk-on to the Wildcats soccer team. After losing her passion for the sport during her junior season, she regained it playing for Eastmont coach Vidal Hurtado this past fall.
"I didn't want to play college soccer during my junior year," Sparks said. "I had been doing a bunch of recruiting freshman and sophomore year but I closed my options sort of during my junior year by not contacting anyone. I just thought, 'What am I doing? I do want to play.' I don't think I would have wanted to play if Vidal wasn't my coach. He was amazing."
After going to a day-camp at Central, Hurtado made a call to head coach Michael Farrand, who said the roster was full but to contact him once she got on campus.
"It's not a given for sure, but it's something to work for," Sparks said.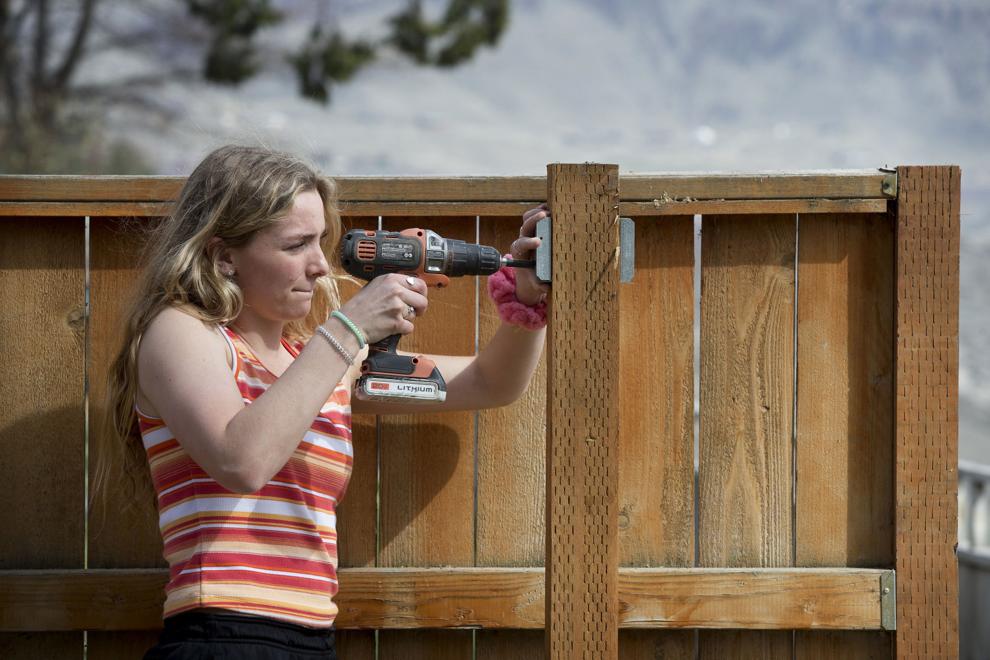 A little more than one-third of Division II soccer players are walk-ons, so it's feasible. And by her estimation, she's overcome higher odds just being crowned Apple Blossom queen.
"I replay that night over and over," Sparks said. "It was the best night ever. I remember being behind the curtain and just being like, 'Wow', there are actually people here."
"I was not expecting to win at all. You never tell yourself that you will win, especially at a pageant, and I had a pause in my speech. I thought that was it for me; I was so nervous. And when Kaia and Kelly got announced, I was preparing for the worst. Any of the girls would have been amazing."
Sparks said her heart dropped when her name was announced and she immediately started to cry.
Sparks admitted that she almost didn't enter the pageant, if not for a little encouragement from mom.
Growing up running every spring in the festival's Fun Run, Sparks never envisioned that she would later become queen. She saw the royalty as, well, royalty — elite, noble, the cream-of-the-crop. It wasn't her style.
"I wasn't captivated by the queen stuff and never saw myself doing that," Sparks said. "I just remember I liked running with my brother and the carnival."
Both freshman and sophomore year went by and she still didn't want to enter. Junior year it was a maybe, but by senior year it was a go.
"At the first mandatory meeting, I got a little overwhelmed," Sparks said. "But my mom reminded me that if I didn't do it I would have regretted it and wished I had. I didn't want to feel that regret. I'm thankful they encouraged me to do it."
Reflecting on some of the advice Sparks received from the past royal court, she has held onto their message: "Savor every moment."
"That is something I'll definitely say to the next queen," Sparks said. "It actually has (flown) by, though a little differently."