EAST WENATCHEE — Two cloth bags over each arm, Kai Bromiley set off around the gym. By the time he completed the loop, the bags were stuffed to the brim with supplies.
Bromiley was among a few dozen volunteers who gathered Saturday and Sunday to assemble kits of hygiene products and other essentials for those in need. The project, called Holiday Help for the Homeless, is now in its sixth year.
"We have some folks here who I've met through Facebook who have experienced homelessness themselves," co-organizer Karen Cunningham said Saturday. "So it's a mixed bag of people and a mixed bag of reasons why they're here, but it's all because they want to help."
The grassroots effort, which is run by Cunningham and Cijik Jacobsen, started with five volunteers who put together just 20 kits. It's now large enough to provide kits to most of the homeless-assistance organizations in the valley.
The goal this year was to assemble 215 kits, Cunningham said.
"215 is our target, but who knows how many more we'll do," she said. "Looking at our donations, we've already exceeded our expectations. There's 200 or 300 extra soaps over there."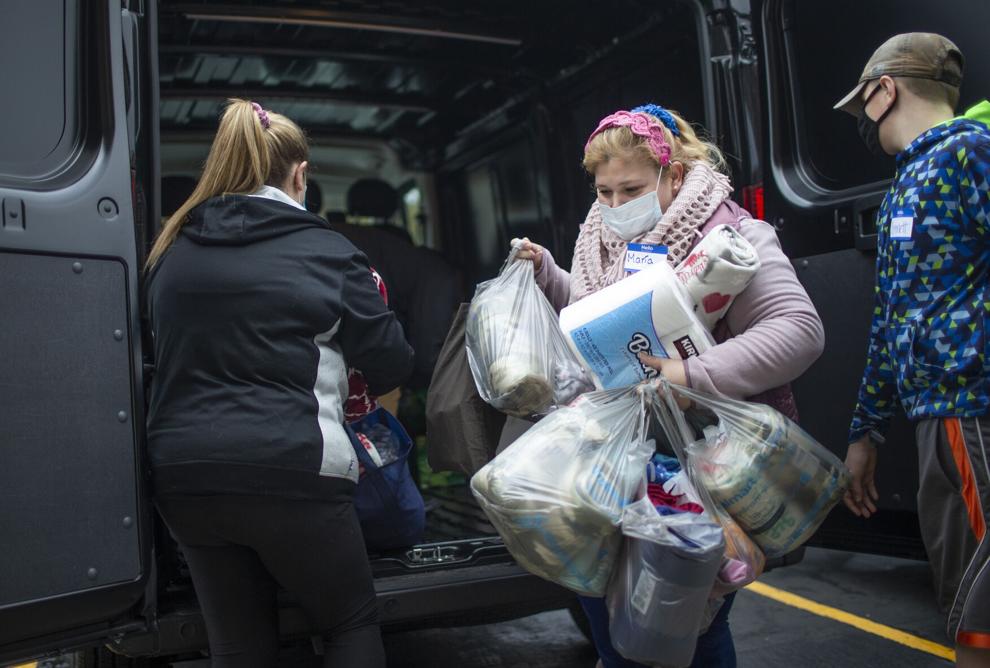 The supplies — including deodorant, razors, shaving cream and toilet paper — were collected at drop-off locations around the community, including Town Auto dealerships and the Clearwater Saloon & Casino. Stan's Merry Mart also donated gloves, hats and socks for all 215 kits, Cunningham said.
The Church of Jesus Christ of Latter-day Saints offered the use of the gym in its East Wenatchee church for the kit assembly.
The kits will go to a range of organizations such as Haven of Hope, the Rescue Mission, the Women's Resource Center's Bruce Transitional Housing and YWCA shelters. Some of the kits will also be handed out at the Salvation Army's annual Christmas dinner, which will be served in a takeout style this year.
Cunningham is also reserving a few dozen to hand out to people experiencing homelessness who aren't living in shelters.
The pandemic has forced a few changes to the project — all who gathered Saturday were wearing masks — but the volunteers persisted, Cunningham said.
"It's just amazing that it all came together like it did and it's a real huge blessing for the community," she said. "... And as far as the pandemic goes, nothing is going to stop this crowd."