LEAVENWORTH — Santa, a Scotsman and three bearded children gathered Saturday night for a fundraiser in Leavenworth, each showing off their own uniquely extravagant facial hair.
Beard Mobb of Washington organizers put on the Apple Valley Battle of the Beards event to help raise money for veterans while letting loose with some whisker-themed fun.
Most seats were filled inside of Leavenworth's Ducks and Drakes bar by 5 p.m., when the competition began. Whiskered faces came from as far as Portland, Spokane and Auburn as well as across the Wenatchee Valley.
The turnout was double as much as expected, said event organizer Jacob Creiglow just before announcing a start to the competition.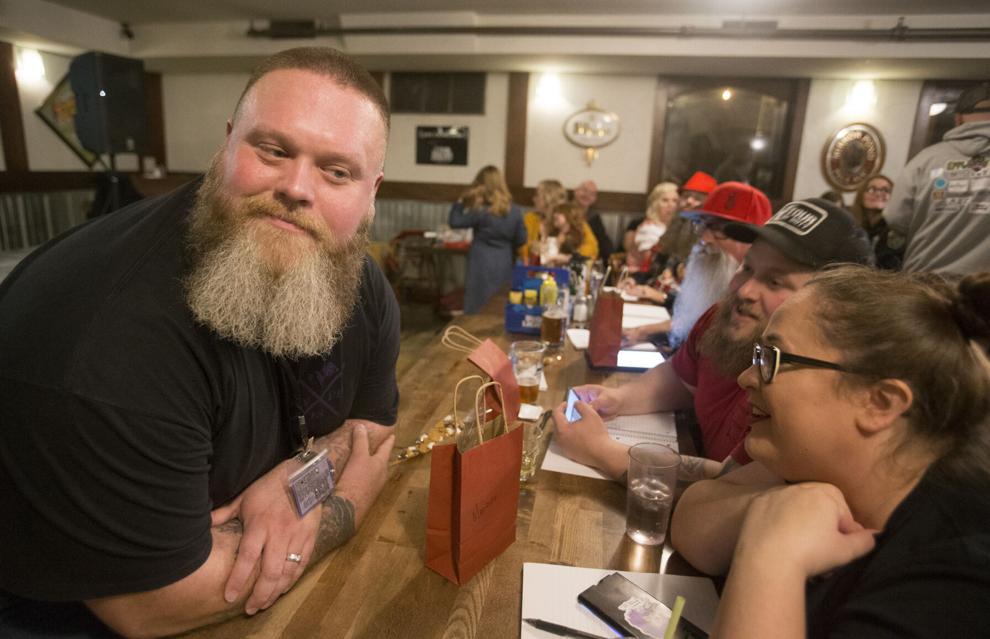 "People hear 'beard and mustache competition' and they're like, 'what?'" he said. But it is not about the beards, they are just the excuse to get together and raise money for nonprofits.
The Apple Valley Battle of the Beards event consisted of nine categories including ones for mustaches, creativity, little beards under six inches, medium beards and big beards over a foot in length.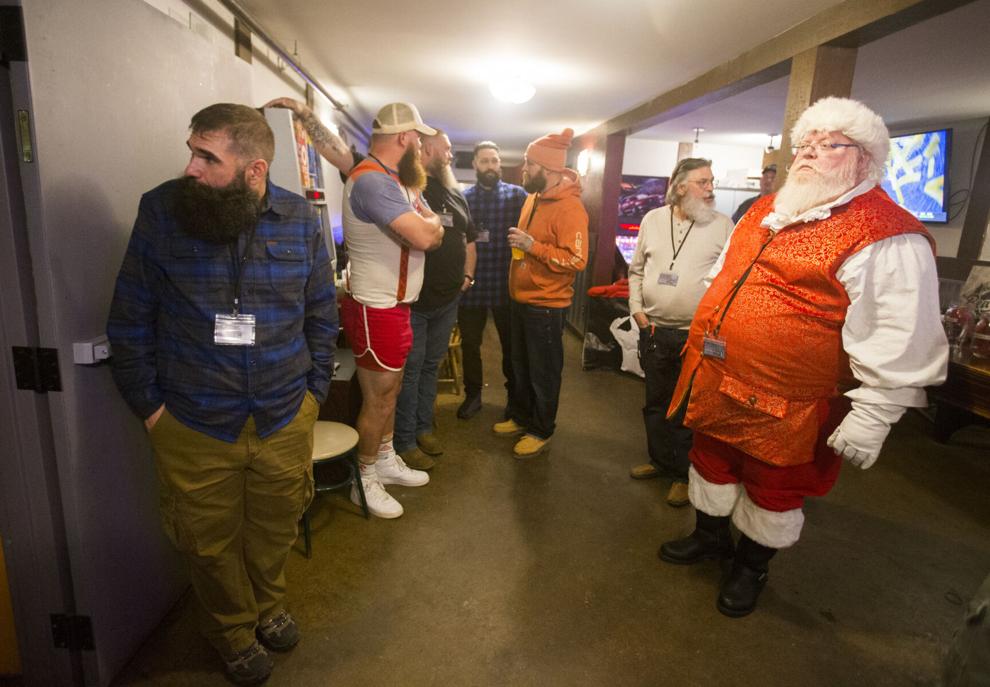 Madeline Welch, a judge from Portland at Saturday's competition, said she looks for "clean lines" and "clean cuts" while observing competitors' beards.
Welch said a couple of her key questions include asking what products people use and how much time has been spent growing their facial hair.
Santa, also known as Ken Texley of Portland, said he took about an hour dressing himself and preparing his facial hair for the evening.
"It's fun to be able to compete and express yourself," he said.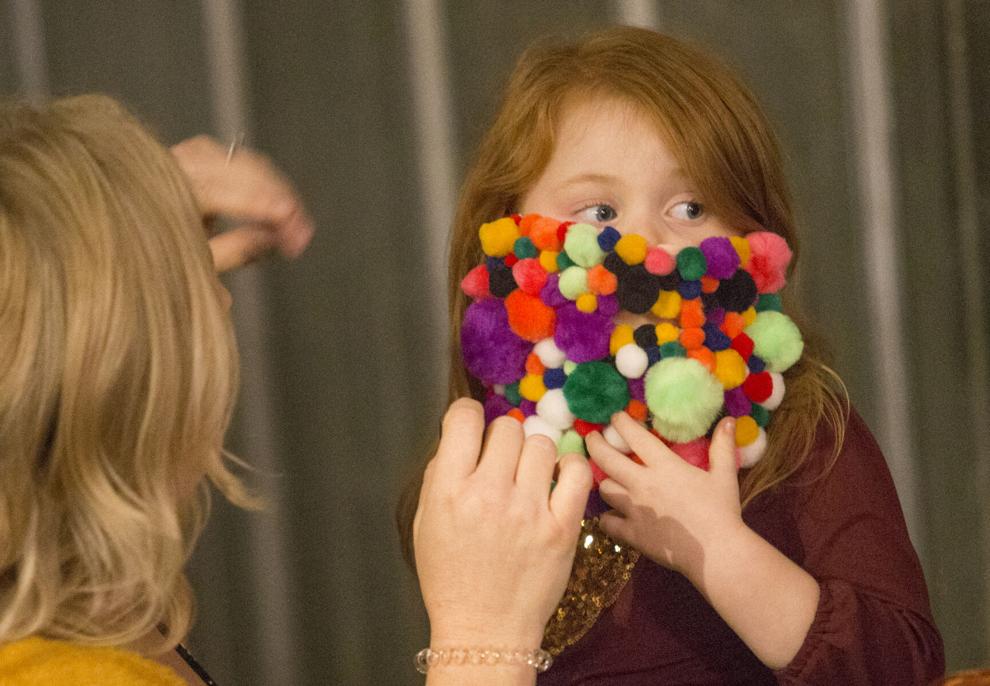 There have been a lot of beard-related preparations over the last couple of months, like bleaching and styling, he said. "The more you do it, the better you get at it."
The first round of competitions started with children who wore colorful handmade beards around their heads. Round two, named the "whiskerina" competition, brought in women sporting their best designed fake beards.
Andrea Glander, a whiskerina from Spokane, came to the event with a braided blonde beard in a traditional German outfit. Glander said she put together and "grew" the beard with the help of a friend.
These events are amazing and raise a lot of money for local charities, she said.
East Wenatchee's Tour of Duty organization, which started about a year ago, was the beneficiary of Saturday's event. The nonprofit helps fund funeral services for veterans as well provide veteran support programs.
Cortlin Martin, who founded Tour of Duty, said the nonprofit would not be able to function without community support and help with funding.
Saturday night's event will raise over $2,500, he said. "I couldn't be more thankful for the support we've gotten."