BREWSTER — Okanogan County deputies arrested a Brewster man Wednesday after a high-speed chase involving a pickup that had been left idling and unattended.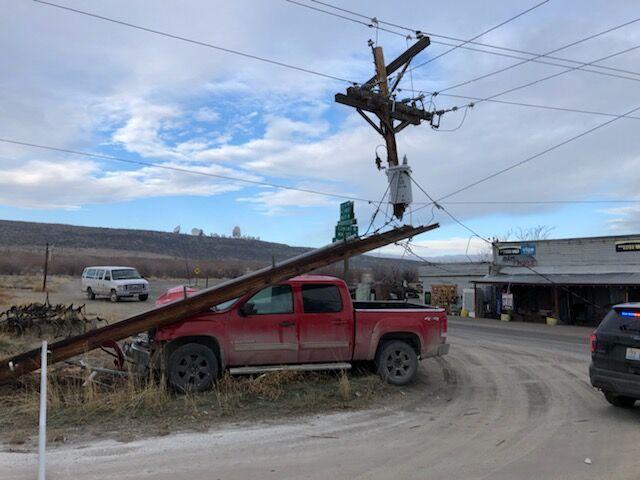 Heliodoro Xhurape, 33, allegedly took the pickup, said Okanogan County Sheriff Tony Hawley.
A deputy spotted the stolen 2009 GMC pickup at 8:34 a.m., he said and a chase began with the truck going 80 to 100 mph along Monse River Road near Brewster.
Washington State Patrol troopers unsuccessfully tried to stop the pickup with a spike strip and the chase ended when vehicle crashed through a power pole.
Deputies arrested Xhurape at the crash scene on suspicion of taking a vehicle without permission and attempting to elude, the sheriff said.
The two passengers fled. No one appeared to be injured.
Hawley advised people to not leave their vehicles running unattended during cold weather. "That's what happened here," he said. "[A] crime of opportunity."