WENATCHEE — Dr. Malcolm Butler will step down from his position as the Chelan-Douglas Health District health officer at the end of August.
Butler submitted his resignation Monday during the monthly district board meeting. He was named health officer in March 2020 and his last day will be Aug. 31.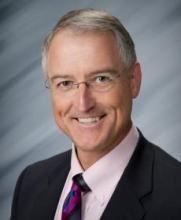 "It has been an honor serving with you and the rest of the team during the COVID-19 pandemic," Butler said. "Although I have had no formal public health training, I felt I had enough experience as a long-serving community physician and health system executive to help out in what most of us believed would be a six-month assignment.
"Now, 16 months later, with the pandemic winding down, and Luke Davies securely at the helm of the health district, it is time for me to return to my full-time job."
He will return to his work as chief medical officer at Columbia Valley Community Health.
The Chelan-Douglas Health District has found someone to serve as interim health officer while the board searches for Butler's permanent replacement. That person's name was not available this morning.
This is a developing story and will be updated.