WENATCHEE — Attempting to explain why she killed her 96-year-old mother, Anita Burgess Jones pointed to severe mental health problems.
"My daughter has asked me why I killed her grandmother. I have no answer for her," Burgess Jones said after pleading guilty to second-degree murder Thursday in Chelan County Superior Court. "I was under an enormous amount of stress and was suffering from depression. I mention this not as an excuse for what I did, but more as an explanation."
Burgess Jones, 71, is believed to have bludgeoned, choked and stabbed Katherine Wiczai to death Jan. 11, 2020, at their home in Cashmere, Chelan County detectives wrote in a probable cause affidavit.
Judge Travis Brandt sentenced Burgess Jones to 12 years in prison and three years probation, following the recommendation of her attorney, Jeremy Ford, and Chelan County prosecutors, who cited her poor mental health as a significant factor in the murder.
"What's apparent to the court is that this is an extremely tragic situation," Brandt said, adding he found no reason to depart from the plea agreement.
The standard second-degree murder sentence for someone with no prior felony convictions like Burgess Jones is roughly 10 to 18 years in prison. She was initially charged with first-degree murder and faced a standard sentencing range of about 20 to 26 years.
"This was a terribly violent crime, but right from the start we knew that there were some complicating factors," said deputy prosecutor Ryan Valaas in the hearing. "A motive was unclear and it became very clear early on that Ms. Burgess Jones had some mental health issues that she was dealing with."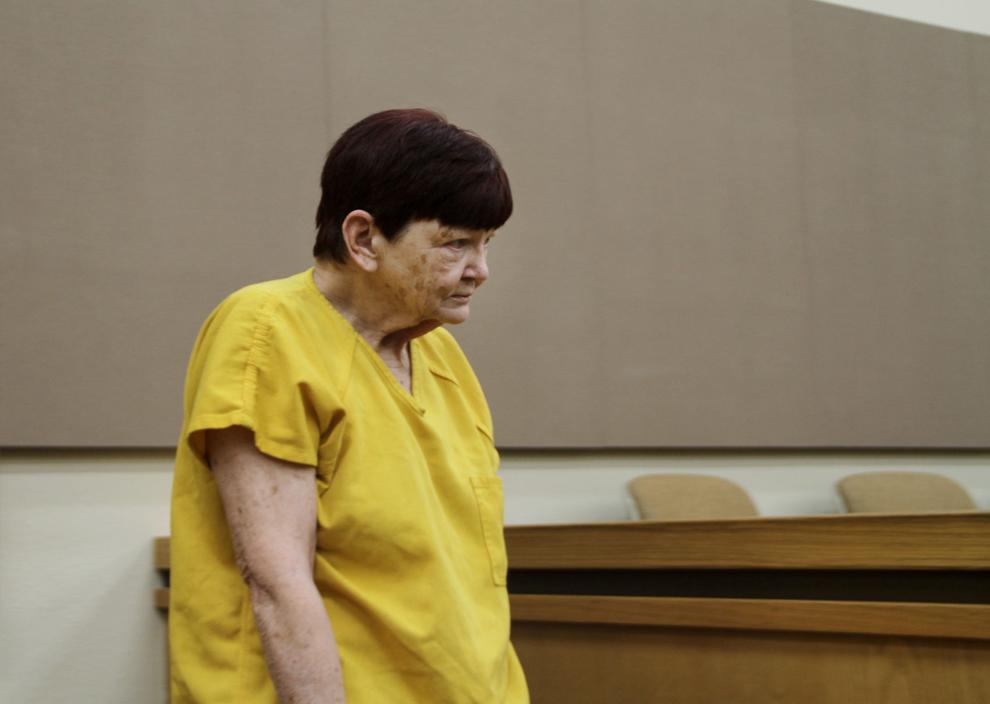 Burgess Jones attempted suicide eight days before the murder, according to a Chelan County Sheriff's Office incident report. Ford said family members tried unsuccessfully to have Burgess Jones hospitalized for her declining mental health two or three days before she killed Wiczai.
In a 911 call, Burgess Jones told dispatchers she killed Wiczai so her dogs wouldn't eat her mother, the arrest affidavit said.
She was ordered in February 2020 to undergo mental health treatment at Eastern State Hospital in Spokane to restore competency. The hospital found her competent to proceed in her defense in August.
Ford, Valaas and Brandt noted that Burgess Jones' mental health has improved drastically since her first appearance in court last year.
"The Ms. Jones that's here today I don't believe would have done this," Ford said.
Burgess Jones is still searching for answers.
"I wish I could remember what went through my mind that night that might explain why I killed my best friend and biggest fan," Burgess Jones said. "I know nothing I can do or say can begin to compensate my family for this tragedy."
Burgess Jones told the court she's been a caregiver most of her working life: hospitals, doctors' offices and most recently at Cashmere Convalescence, where she was the activity director.
"I possessed all the tools to care for my 96-year-old mother, yet I failed her so desperately," Burgess Jones said. "I also failed my daughter and grandson. To say I'm sorry sounds trite and meaningless but I am sorry. Severe depression is the only thing I can point to to shed light as to why I did what I did.
"I was unable to make decisions and was failing my responsibility. It is a fact that only I am to blame for what happened that night. I am hoping for a chance to have some kind of relationship with what's left of the family — my daughter and grandson."