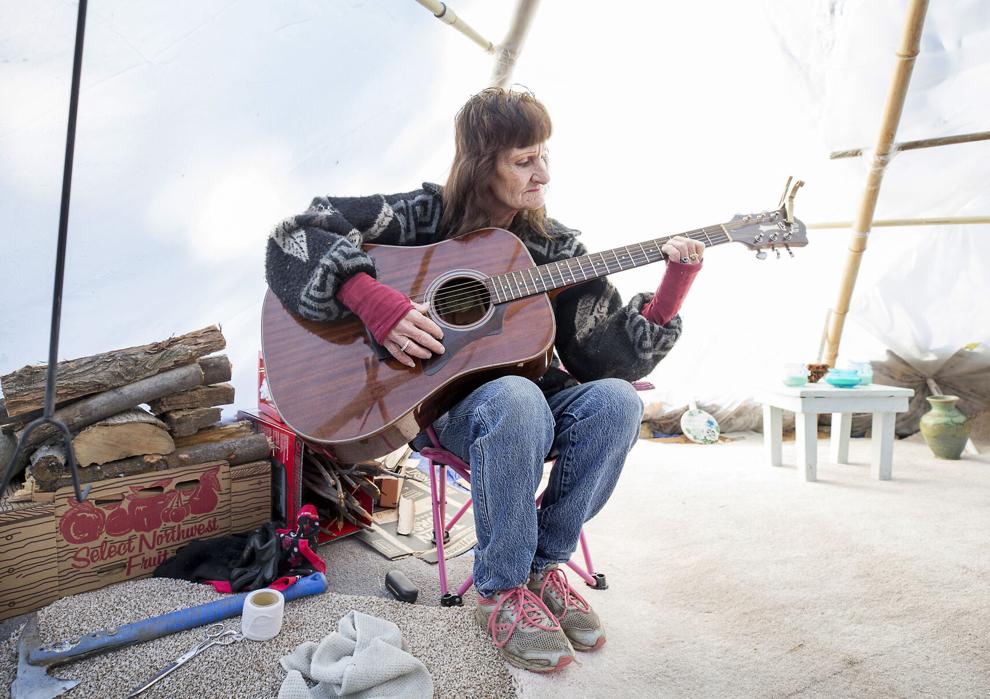 WENATCHEE — Drivers along Miller Street might have recently noticed a new piece of peculiar-shaped architecture. It's a teepee Cecelia Fears has been building in her front yard.
"[I] was up there this morning starting to cut the smoke chute hole," Fears said after pulling a cover off a fire pit. To her right sat an overflowing box of wood.
Fears started building the teepee in June. Her next step is to add a patchwork quilt covering on the outside.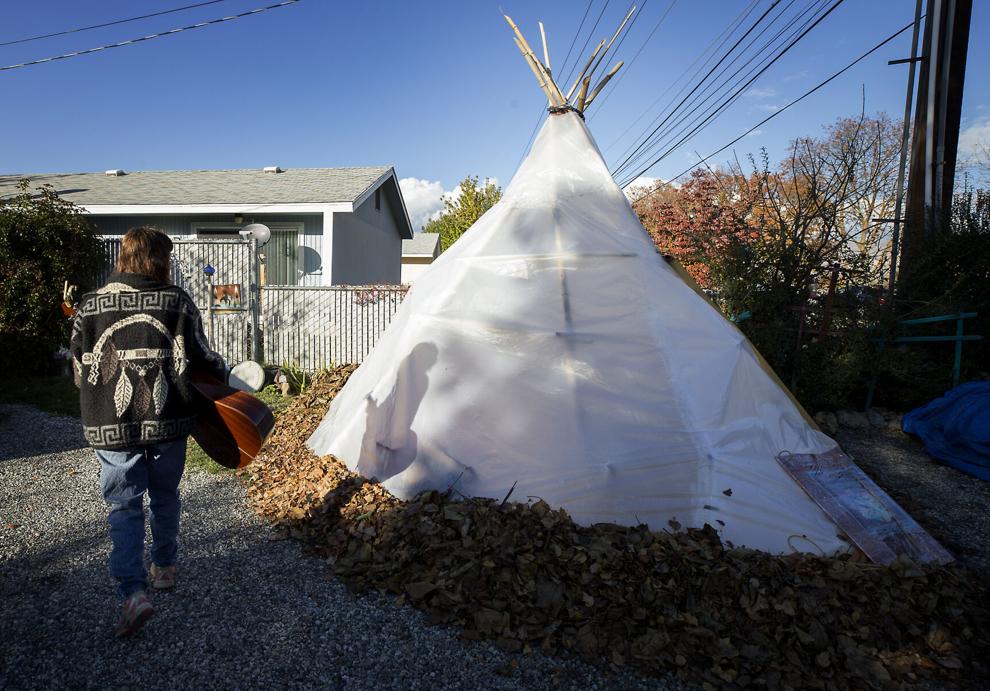 The covering will have beautiful patterns, she said. Fears' daughter-in-law, Tevra King, is designing the patchwork.
The plan is to hang out in there reading books and playing guitar. "It's just my little place … where I can just gather my own."
Fears cut bamboo poles and wrapped them together to hold up the teepee. The floor is layered with two tarps below, cardboard boxes, an insulated blanket and carpet above.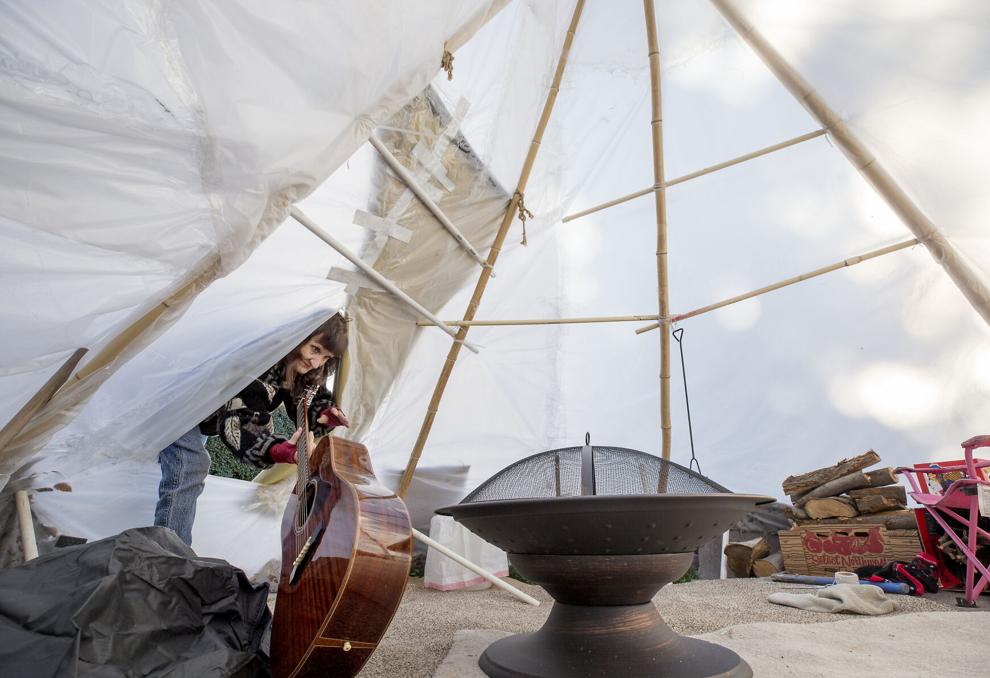 Leaves cover the edges around the teepee for insulation and to keep water out. "I figured that would help," she said.
She hopes the tent continues to be a warm space come winter.
Fears said she built the teepee for herself and did not initially think about visitors. But people are welcome to stop by and take a look. "I like talking to people and I like meeting people," she said.
For Fears, it is fitting that the teepee may be finished by Thanksgiving. She hopes the teepee will act as a reminder of values like helping those in need.
Fears said she is part Cherokee and that the teepee is meant to reflect the kindness that Native Americans shared when pilgrims first arrived in America.
History is very important and everybody should reflect on where they are now, she said.
A lot of people take for granted what is good in their life, she said. Fears recalled that for five years she had lived out of her car in a parking lot in Wenatchee.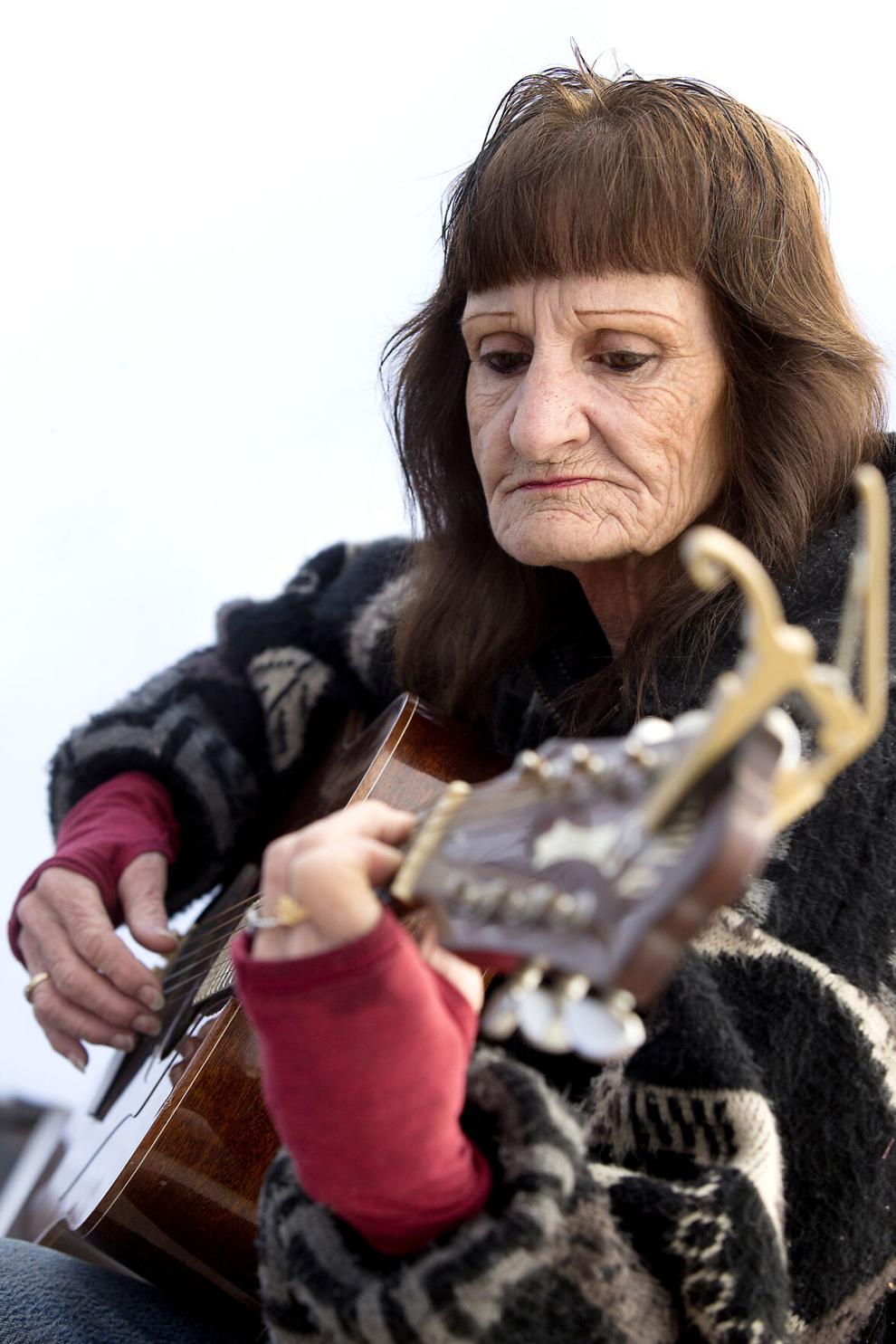 "This Thanksgiving I give thanks for what I do have. It may not be much, but it's more than a lot."