WENATCHEE — Chelan County is again considering regulations on short-term vacation rentals.
The Chelan County Planning Commission held a study session Wednesday to consider new county codes proposals created by a consultant, BERK Consulting from Seattle. The new regulations are in a preliminary process with a lot of ideas that may not become law, Commissioner Doug England said.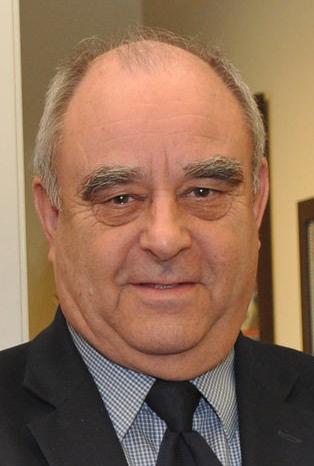 "The whole situation (with short -term rentals) is frustrating, because it is really no different than when you have laws for speeding," England said. "Most people drive at a safe speed. But there are those people who do not want to and make it a risk for everybody else."
The planning commission rejected a proposal last year to regulate vacation rentals. Many of the planning commissioners did say some form of regulation was needed, but last year's draft did not do a sufficient job.
The planning commission recommended the county hire a consultant to come up with new regulations, which it did.
It is now the planning commission's job to review the new regulations and send its recommendations to the Chelan County Commission, England said. The commissioners can accept or reject any of the planning commission's recommendations.
According to the draft code amendments, the new regulations offer several new amendments that were not considered last year including:
Short-term rentals could be permitted in only certain areas, such as rural low, medium and high-density residential and require an accessory use or conditional use permit in others.
A 1% growth cap could be created new nightly rentals, based on the total number of existing nightly rentals, according to the draft code amendments.
New short-term rentals could be banned outright for at least the three years in the Peshastin, Manson, Chelan, Leavenworth or Wenatchee urban growth areas and around Lake Wenatchee.
A restriction of two-guest per bedroom could be required with no more than 10 guests allowed per nightly rental.
A qualified person would need to be listed at all times who can be at the property within 30 minutes and be reached by telephone 24 hours a day.
If passed, all short-term rentals would require a county permit to operate and it would be illegal to run a short-term rental without a permit.
Density was definitely an issue that a lot of people talked to the Chelan County Commission about, England said. For example, Peshastin residents asked that their urban-growth continue to not allow short-term rentals. 
"In most cases, we would prefer the economics kind of takes care of it," England said. "But if you look at the areas in both Leavenworth and Chelan, which is kind of the main hot spots of vacation rentals, those are very much an issue for those local neighborhoods."
One of the big issues communities are facing is large numbers of people staying at vacation rentals, he said. Some places in Manson can cost close to $3,000 a week and so people will invite their extended family to camp on the property and help split the expense.
"Literally in one case, there were between 60 and 100 people who came out and used this community dock," England said.
The Short-Term Rental Alliance of Chelan County (STRACC) is against any additional regulation on rentals except a cap on the number of people staying at each place, STRACC President Mike Beverick said. The county should enforce its existing regulations on noise, trash and parking on short-term rentals, he said.
"We want the county to stop with the new regulations, use the regulations they had on the books for the last 20 years, enforce those and use those," Beverick said.
The organization does agree that there needs to be a cap on the number of people per bedroom using a place and perhaps per short-term rental, he said.
"We were willing to work with them on this item of number of people," Beverick said. "Would this resolve the problem? Absolutely."
Correction: An earlier version of this story contained incorrect information. The Peshastin urban growth area currently does not allow short-term rentals.