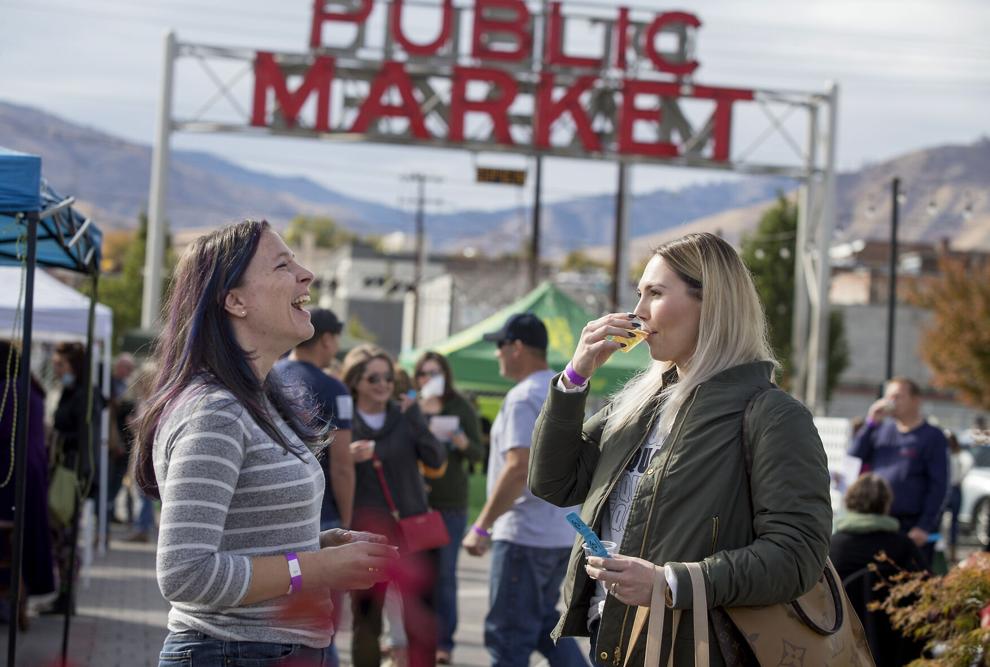 WENATCHEE — The third annual Big Chill Ciderfest & Harvest Festival pulled in about 400 guests Saturday, offering vendors a chance to showcase a twist to the valley's persona as the apple capital of the world.
The event featured 15 different vendors with a total of 34 ciders for guests to taste and a pop shop store. The event was held at Pybus Public Market, but has previously taken place in Cashmere.
Kirsten and Bryan Cook of Okanogan have been to the ciderfest each year and liked the change in venue and the fact that this year's event was held later in the year.
"It's not just the cider festival. We have other options to go into the shops and get a bite to eat before we came here," Kirsten said.
Bryan added the event is a great opportunity to learn more about the cider industry. "It was really good not only for us that we enjoy it, but I think it's really helpful to educate other people about cider," he said. "Especially when this is such a huge apple-producing area, it's great that people are able to learn and taste everything that people have done with it."
Rhona Baron — the executive director of Savor Central WA, which hosted the event — says the industry is making progress in ensuring the region is recognized for apple and pear ciders.
"This is a new manifestation of the orchard culture here," Baron said. "People don't yet from around the state or around the Northwest think of us as the Napa of ciders, but we think we could be and should be."
One of the biggest barriers to that is knowledge about ciders are, although Baron said Washington and Oregon do have a bigger cider-drinking populations.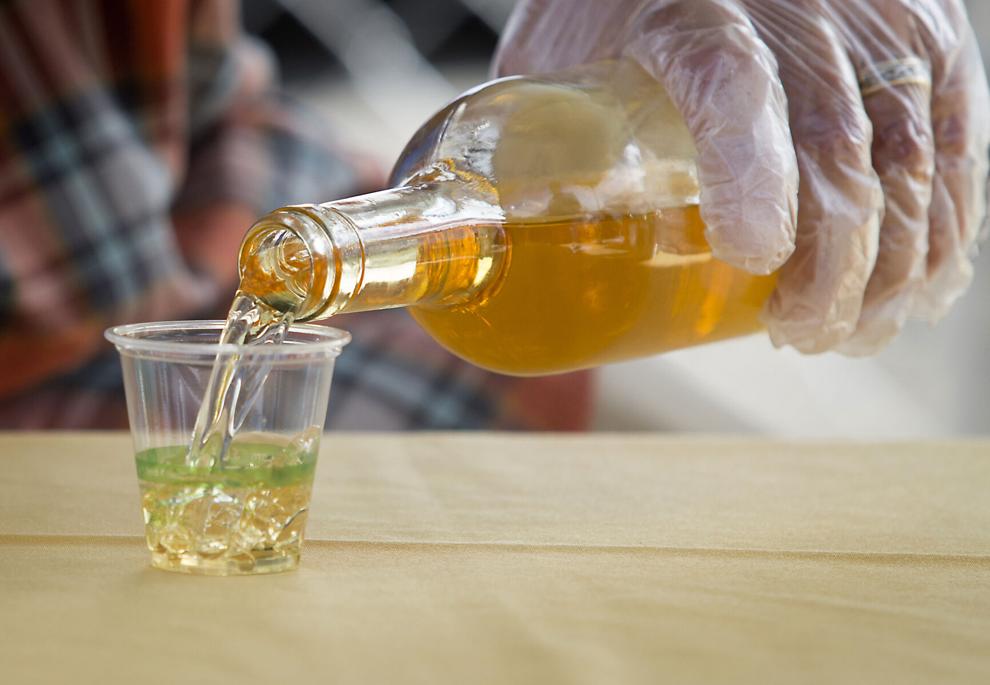 "Most people don't understand how to taste cider or the differences between them, and they think of it as a sort of sweet apple juice derivative, when it isn't," she said, encouraging people to visit the region's cideries and taste ciders and learn more about them.
For Heather Sphnadkenderg, the ciderfest was a chance to do just that. She recently moved from Taiwan to Seattle and had only tried ciders a few times before this weekend.
"It's been fun to kind of learn more about the apples that they use and stuff like that," she said. "Now that we can taste so many different ones — ones that are more sour, ones that are more sweet — it'll help us decide what kind of flavors we're looking for, so it's more likely that we would go purchase it on our own."
The variety of different vendors showed just how diverse the industry is, ranging from those who started from scratch a few years ago to ones that brought a new twist to generations of a family-owned orchard. Their flavors ranged from classic apple and pear to whiskey, watermelon and blueberry.
Bryan Noyd, co-owner of Archibald James Ciderworks, which has a tasting room in Leavenworth, said the event was a great opportunity for the business to come out of a COVID-induced hibernation.
"It's a breakout opportunity to talk to people and hand-sell our cider again, which is something we missed a great deal in the last 18 months," he said. "There's a perception that all cider is universally sweet, and we love the opportunity to show people that no, that's not the case because we operate on the drier side."
Chris Phillippi is the owner of Phillippi Fruit, which has been in the apple business for six generations and the cider business for nine years. He said it's been fun to watch the industry grow from a few cider-makers in the region to now over two dozen.
"We've been a small part of it. It's something that we enjoy doing," he said. "I thought it was a great idea that they were moving to Pybus. It's hard to go wrong down here: it's got the name recognition and the population base around. It seemed like it would be a winner, and it looks like it is."