WENATCHEE — A car parade of over 50 gathered Saturday afternoon to welcome Luis Guerra back home after he nearly died from a fatal car crash that killed two.
Emergency responders revived Guerra at the scene of the crash, The Ave Barber Shop, on Feb. 12 before taking him to Harborview Medical Center, according to a Wenatchee Police Department report. Guerra made it back home to Wenatchee on Friday.
"I'm feeling much better now, happy to be with my family," said Guerra sitting in front of a "WELCOME HOME Luis" banner.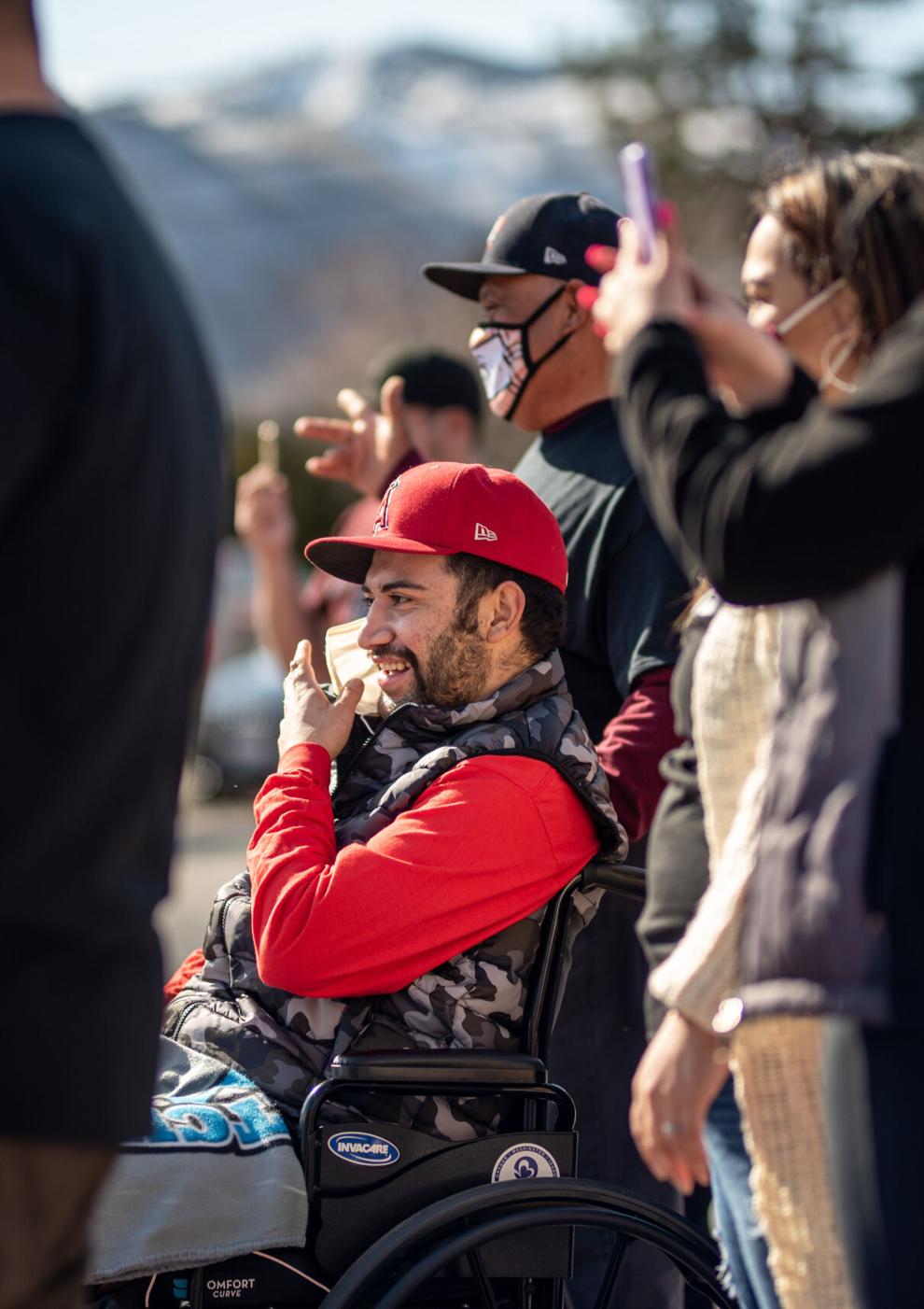 A stream of cars and signs with words of encouragement rolled down Marjo Street at about 1:15 p.m.
Guerra said he appreciates the support he has received from the community, teachers and his family. Each day things are slowly getting better, he said.
Guerra's sister, Zoila Gonzalez, helped organize the welcome parade and is happy to see her brother come home from the hospital.
People came down here today so that "he knows he's supported by everybody in the community," she said.
Guerra's niece, Giselle Guerra, said she just wanted to help give Guerra a welcome home and let everyone see him.