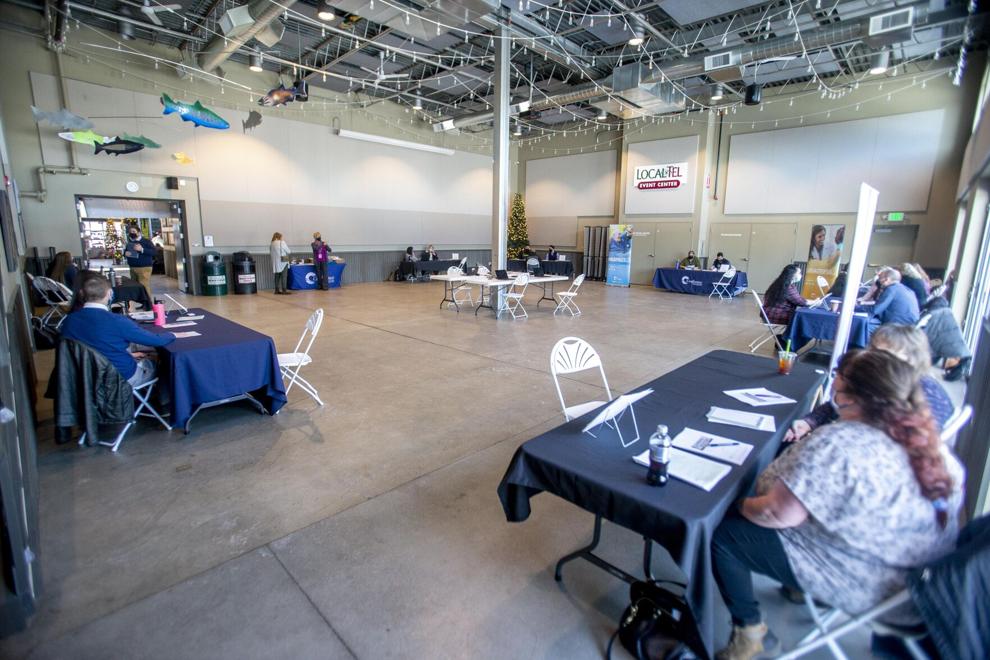 WENATCHEE — Confluence Health, the region's largest health care provider, held a career fair Saturday to begin filling the 700 positions open across all of its locations.
Despite record-breaking snowfall that blanketed the area earlier in the week, more than a dozen interested people attended the career fair at Pybus Place Market.
"Our goal (Saturday) was to, if nothing else, just have people hopefully poke their heads in and learn more about these jobs that they might not be aware of," said Josh Brack, Confluence Health recruiting manager. "Hopefully, some will leave with a job offer, or at least with a follow-up interview."
Seven follow-up interviews were scheduled about an hour and a half into the event.
Brack said winter is a tough time for recruiters, even without COVID-19 pandemic impacting the process. People don't want to take their kids out of school or lose time off so they don't look for a new job until after the holiday, he said.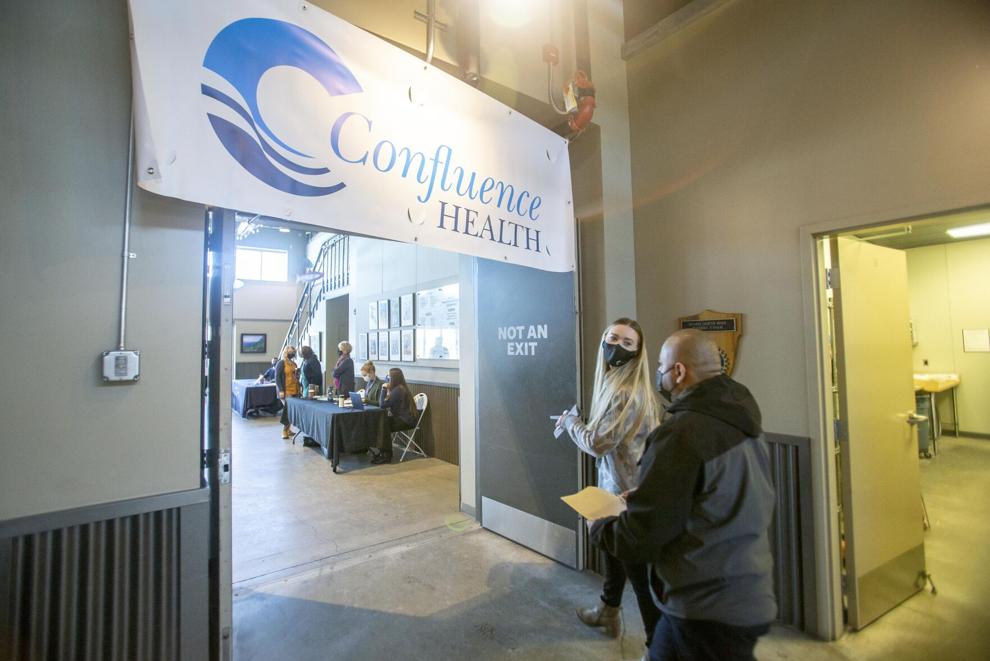 But like many other employers, Confluence Health has seen people leave the workforce or hesitant to enter due to COVID-19, Brack said.
The state's vaccine mandate also impacted staffing counts in October 2021 when 90 staff members resigned and another 229 were placed on a 12-week leave of absence.
One major issue has been getting enough nurses, he said. The profession is in extremely high demand at the moment due to the pandemic and Confluence is competing with just about the every hospital in the country for nurses.
And with time and resources it takes to become a nurse, Confluence Health decided to make it easier for people to get their education while landing new nursing staff members.
Confluence Health has a new program which pays applicants a wage and their tuition to go through a certified nursing assistant fast track program at Wenatchee Valley College.
The college program lasts about four weeks and then moves to a six-week residency at Confluence Health.
So far, 21 people had enrolled in the program as of last Saturday, according to Brack.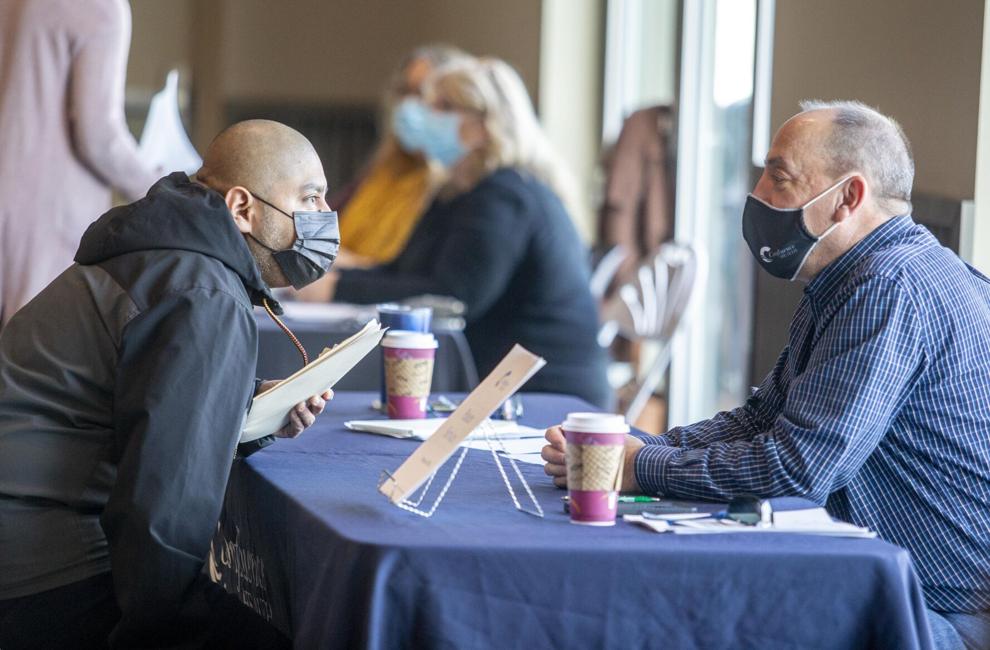 The nursing assistant's program requires a high school diploma or GED with no previous health care experience required.
"I think people would be surprised if they went to our website and started looking at the different types of jobs we have to offer," Brack said. "When people think of working at Confluence, they think, 'Oh well, I'm not a nurse or a doctor so I can't work there.' We have jobs for everybody."
Mauricio Sanchez, a former shipping clerk with customer service skills, secured a follow-up interview in Confluence Health's patient services for Tuesday and was excited about his future.
"If I can grow a career over here for this company, that will be awesome," he said.