WENATCHEE — Confluence Health, the largest health care provider in the region, has granted 229 religious and medical exemptions and received 23 resignations from staff in response to the state's mandate requiring all private health care workers be fully vaccinated by Oct. 18.
In all, 138 exemption requests were not granted, said Confluence Health spokesperson Andrew Canning, including 119 religious exemptions and 19 medical exemptions.
91.2% of Confluence Health employees, or 4,264, have received the first dose of a COVID-19 vaccine
87.3% of employees are fully vaccinated
As of Aug. 20, 73.7% of staff had been fully vaccinated, Canning said.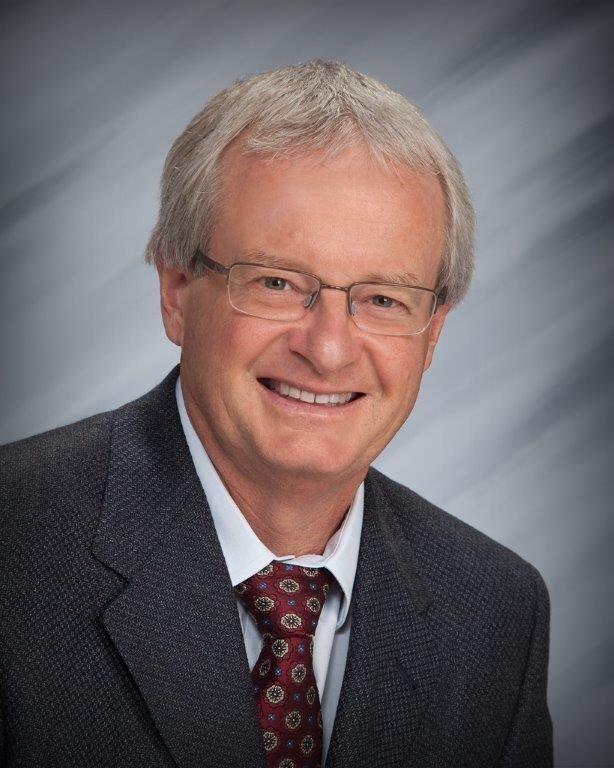 "Will there be an impact by this mandate? Yes, there certainly will," Confluence Health CEO Dr. Peter Rutherford said Thursday. "But we will be working hard to do everything we can to minimize those impacts to the patients of this region."
The biggest gaps may appear in support departments like food and environmental services, but the full extent of the impacts from the exemptions and resignations remains to be seen, Canning said.
The latest wave of COVID-19 hospitalizations that began in early August, the largest since the beginning of the pandemic, has put an enormous amount of pressure on Central Washington Hospital. The staff is overworked and stretched thin due to the pandemic.
"We aren't going to get out of this if don't move from treatment to prevention," Rutherford said. "We wanted to lead by example and do what the right thing is for this community to control this pandemic. We aren't going to get out of this pandemic without people being vaccinated.
"We wanted to keep all of our patients as safe as we can and be able to assure people that we are doing absolutely everything we can to avoid them having any risk of harm on our facilities. And that's the reason for a lot of decision-making that we have made."
Some staff members are upset over the accommodations they were granted for their religious or medical exemption, Rutherford said, which amounted to either working from home or taking a 12-week leave of absence.
In the event a staff member decides to be vaccinated in those 12 weeks, they will be able to apply for any open positions they are qualified for, according to Rutherford.
"There are some people who have worked here for many years who have chosen not be vaccinated, and we will say thank you for the efforts that you have put forward to this date," Rutherford said. "But we're going this direction, and I'm sorry you don't agree with that direction."
Only two of the exemptions approved by Confluence Health are medical exemptions, Rutherford said. The other 227 exemptions are religious, meaning that a vaccine would impact the staff member's religious belief, observations or practices, he said.
An exemption because of a strong philosophical belief is not permitted by the mandate, according to Rutherford. Confluence denied 119 requests for religious exemptions, a process that included submitting a two-page exemption form and having it reviewed by legal counsel.
For those whose religious exemptions were approved, if a certain accommodation has any significant impact on the organization, then legally Confluence Health does not need to meet it, according to Rutherford.
One possible accommodation could have been weekly testing. Confluence Health infectious disease physicians recommended they would need to test all unvaccinated staff on campus twice a week, which was too high an impact, however, Rutherford said.
"Confluence Health is doing 3,700 COVID tests a week already in community testing," he said. "We are the largest tester in the region, we have limited staff, and we have limited facilities. The timeliness of our ability to get community testing which nobody else is really able to do in this region would be impacted. We also looked at how we make sure that people remain masked that they separate themselves in break rooms.
"How do we track who's been tested? Who hasn't been tested? Where are they positive? And that becomes a huge amount of effort for a staff that is very limited. Is this the best usage of our staff? And at the end of the day, we decided no."
Antibody testing, a test which looks for COVID-19 antibodies in your blood after a COVID-19 infection, is not enough to satisfy the mandate and not scientifically sound, according to Rutherford.
Rutherford said that they don't know what antibody level will protect against repeat infections, the variants, and what level is safe to prevent hospitalizations.
The U.S. Centers for Disease Control and Prevention also did not recommend that antibody testing be used to determine if someone needs to be vaccinated.
At Cascade Medical, with 222 employees total, 92.4% of the staff is fully vaccinated, said Clint Strand, Cascade Medical spokesperson, in an email. Eight resignations were accepted, one medical exemption and 13 religious exemptions were granted. All requested medical and religious exemptions were accepted, he said.
Cascade Medical also fired one employee after they would not accept a vaccination and would not resign, Strand said.
About 82.8% of staff at Lake Chelan Health, or 198 employees, have received the first dose of a COVID-19 vaccine, said Agustin Benegas, communications manager, in an email. Ten employees out of 25 who requested a religious or medical exemption were able to receive accommodations, and one is still being reviewed, he said.