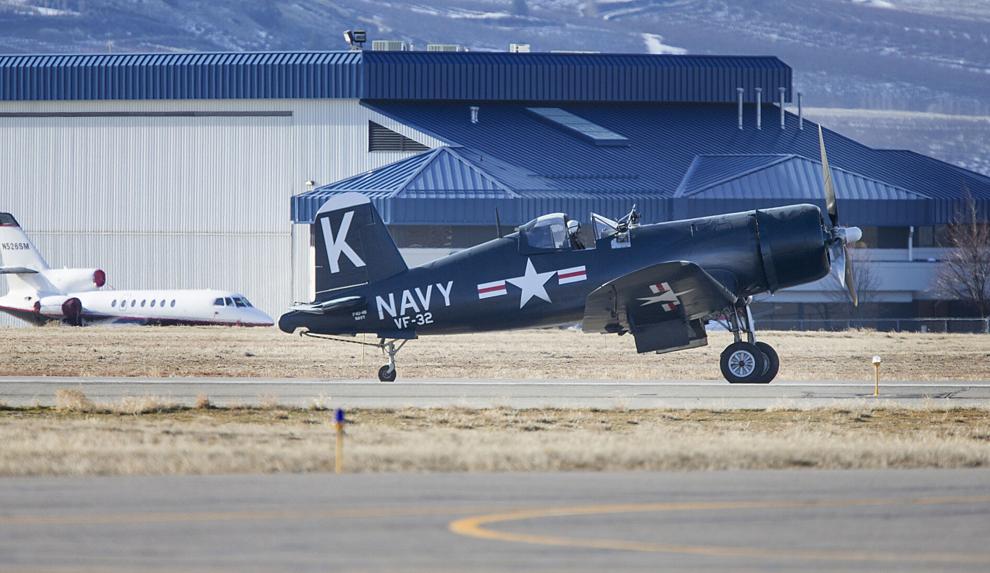 WENATCHEE — If you happened to notice some vintage aircraft in the skies over Wenatchee in recent weeks, you saw the production of an upcoming feature film on the aviator Jesse Brown.
The film, called "Devotion," is set during the Korean War, where Brown saw combat. Filmmakers thought the landscape around the Wenatchee area closely approximated Korea at the time.
According to Deadline.com, the film stars Jonathan Majors as Brown. He's starred in "Da Five Bloods" and "Lovecraft Country." His costars are Glenn Powell, who's been in "Hidden Figures" and "Top Gun: Maverick" and pop star Joe Jonas.
Filmmakers used 11 planes for the film, including Bearcats, Corsairs, Skyraiders and MiGs.
Brown's story is a remarkable one, according to Deadline, as he overcame poverty and racial segregation in the South to earn a college degree, then his pilot's wings, to become an aviator by age 23.
He was the first black man to be trained by the U.S. Navy as a naval aviator and the first black aviator to see combat.
Brown flew 20 combat missions in his F4U Corsair before being shot down on a remote mountaintop on Dec. 4, 1950, while supporting ground troops at the Battle of Chosin Reservoir, according to Deadline.
He died of his wounds despite the efforts of wingman Thomas J. Hudner Jr., who intentionally crashed his own aircraft in a rescue attempt.