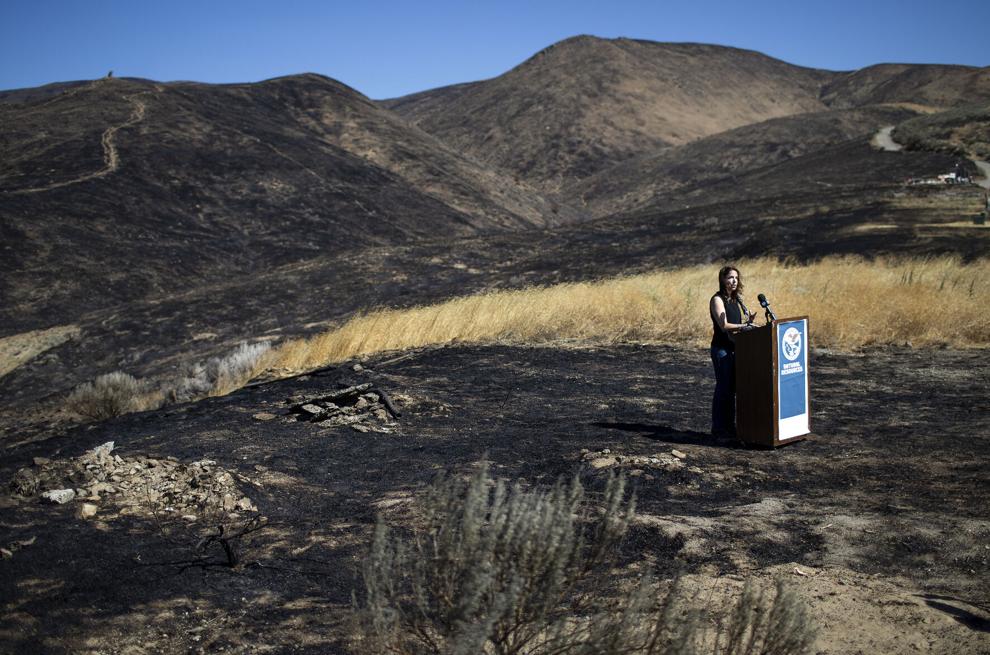 WENATCHEE — The state Department of Natural Resources on Friday will temporarily close all recreational and public access to its Eastern Washington lands due to extreme fire danger.
Commissioner of Public Lands Hilary Franz announced the closures Tuesday during a visit to Sunnyslope where the Red Apple Fire burned 12,288 acres and threatened more than 200 homes.
"These fires are too many and this season is looking too long, and the risks that are being presented to our residents, our communities and our firefighters is far too great," Franz said during her speech on land scorched by the fire along Burch Mountain Road.
Firefighters statewide this year have responded to more than 900 fires that have burned more than 140,000 acres, Franz said. In general, Franz said 90% of wildfires are human-caused.
Authorities are investigating a potential illegal burn as the cause of the Red Apple Fire, according to Chelan County Sheriff Brian Burnett.
No homes were destroyed by the fire.
"That is just a testament to the immediacy of the response from all the resources, the intelligence everybody applied to the tactics and the strategy," said Chief Brian Brett with Chelan County Fire District 1. "And the outcome is incredible."
Residents threatened by the blaze benefitted from an aggressive air attack with about a dozen aircraft fighting the fire at one point. Franz cautioned that those and other resources might not be available later in the fire season when the region may have even more fires.
Franz noted that money from Senate Bill 1168, which lawmakers passed this year and will provide $125 million every two years toward wildfire response and prevention, becomes available at the end of July. However, the new firefighters, aircraft and other resources it funds won't be ready until the 2022 fire season.
She's asking residents to abide by burn bans and to avoid creating sparks that could cause wildfires. The DNR closure will likely last until the region, currently at extreme risk to fire, sees precipitation.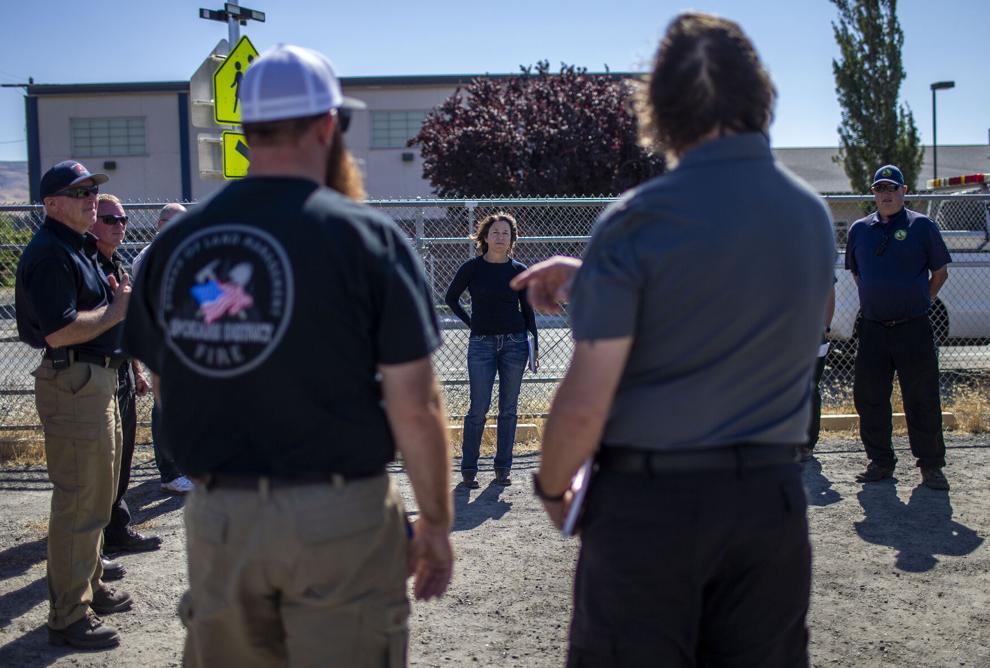 "We didn't make this decision lightly," Franz said. "It's because we have seen an increase in the number of fires started by people on our lands, and the danger has been growing and it grows as the fire danger and the heat and the dry hot weather and wind continues through the next month with no precipitation on the horizon, the current state of our fuel load, and most importantly, concern for public safety."
The DNR also closed its Eastern Washington lands to recreation in September last year.