WENATCHEE — Organizations from Douglas and Chelan counties came together Thursday to survey the homeless population and connect them with resources.
The efforts were part of a Point in Time Count, a requirement from the state and federal governments that determines how much funding is needed in the area. The counts usually take place each January, but this year's was pushed to February and 2021's was canceled due to COVID concerns.
The count began at 7 a.m. at Link Transit's Columbia Station, where organizations surveyed individuals experiencing homelessness and passed out hot food, hygiene items and feminine hygiene products, coats, sleeping bags and about 170 backpacks. The Chelan-Douglas Health District also administered five flu shots and two COVID vaccines to participants, and Columbia Valley Community Health provided a mobile clinic.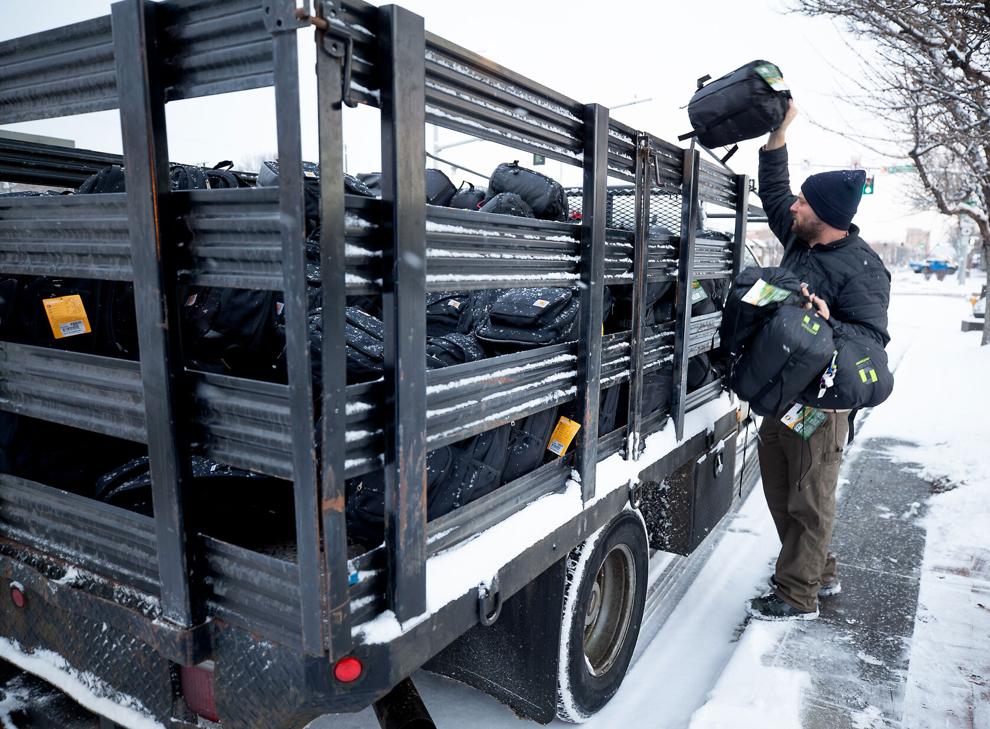 Arturo Medina is currently homeless because of the lack of agriculture work during the winter and a recent injury. He's staying with a friend and said the resources offered Thursday were an example that there is still good in the world.
"Life isn't just pleasure, smiles and laughs; life is hard," Medina said in Spanish. "But in Wenatchee, there's help."
Alan Walker, Chelan-Douglas Community Action Council executive director, said the count was a way to show that the community cares.
"The people that are coming here are so grateful for the little bit of help," he said, adding that the majority of survey participants are trying to get off the streets. "For the most part, they're trying to get their lives together. I think that's what I really want the community to know: people are wanting to get off the street and are wanting to be employed and have a roof over their head."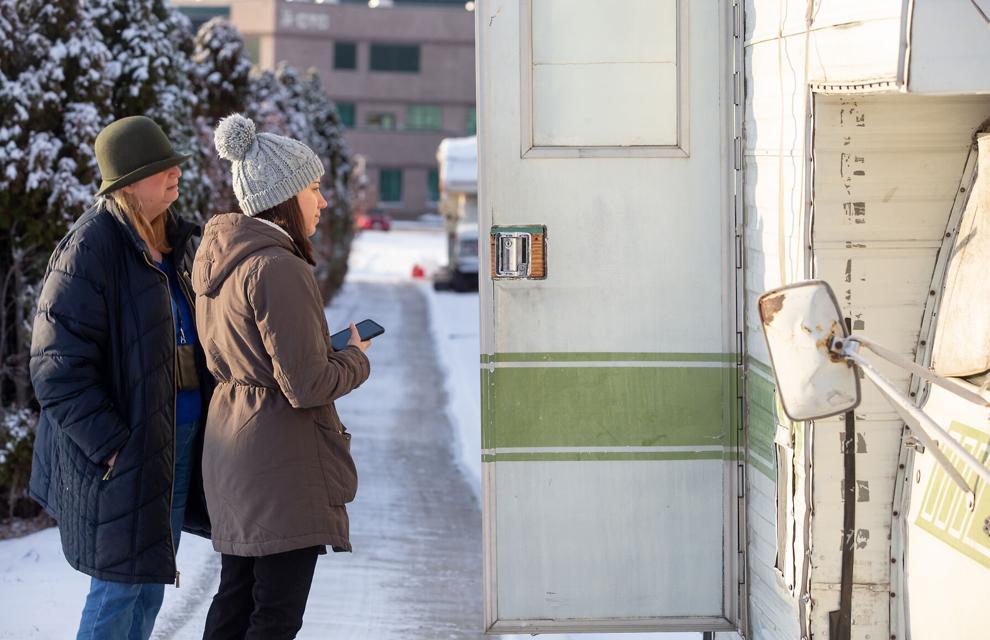 Throughout the day, groups also went to different areas in the city to get more survey responses. Survey questions included demographic information about the participant, like race, age and gender, as well as how long the individual has been homeless and whether they've stayed in a local shelter.
The survey aims to paint an accurate picture of the area's homeless population, but Chelan County Housing Program Coordinator Sasha Sleiman, who organized the count, said the survey data won't be perfect.
"When you're dealing with people, there's just always room for inaccuracy," she said. "I just don't want people to feel like they have to put 100% stock into this one day — and it's only one day."
Individuals living in vehicles or tents hidden in really rural areas or forest lands may be missed, for example. And because the count is limited to one day, it can't account for individuals who may have found temporary shelter for the night of the count, such as those who couch surfed Wednesday night to get out of the snow. Those who are living with a friend or family, which Sleiman said is common for families with children, also aren't counted.
"There is just a much larger picture we have to understand as a community and our providers are doing a really good job of trying to understand those in need for us and communicate that to the community through their work," Sleiman said.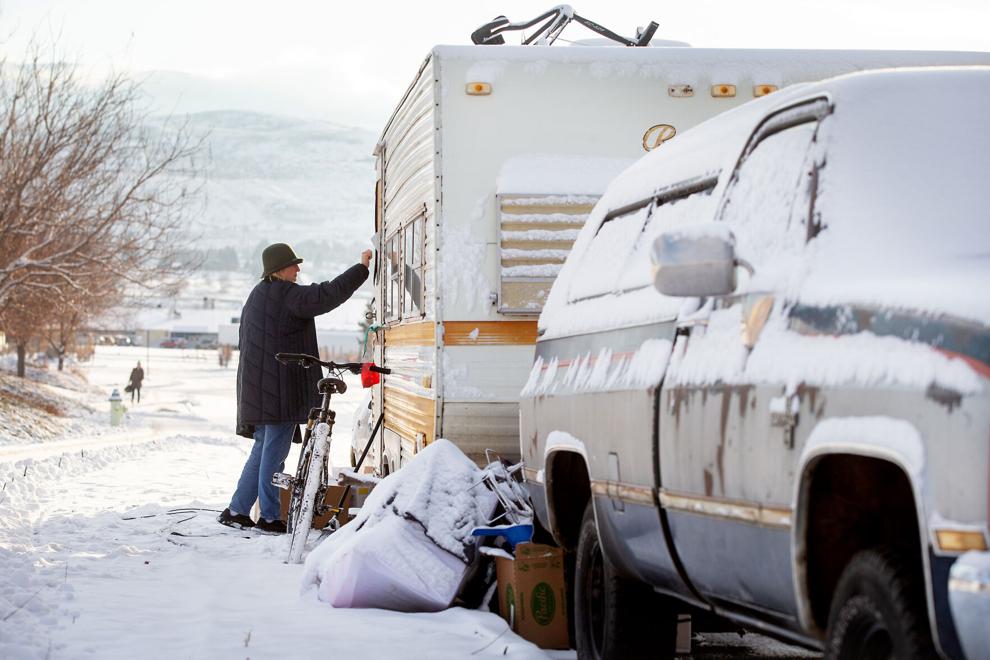 Despite some of the count's limitations, Sleiman is hopeful that this year's will be more accurate than previous ones. One reason for this, she said, are the existing relationships outreach providers and emergency shelters have developed within the population, particularly at tent city that was located on South Columbia Street before it was broken up earlier this month.
Sarah Baxter is Catholic Charities' housing team lead for transitional health services. Her team is among those developing these relationships.
She said providing consistent outreach has resulted in a number of individuals connecting and engaging with mental health services, reuniting with children and other family members and attaining housing.
"Clients have also recognized seeing others achieve success and change after becoming involved with services, and therefore wind up making the decision for themselves to trust service providers for our kind of support," Baxter said.
On top of taking advantage of existing relationships between service-providers and the homeless population, Sleiman also plans to cross reference survey responses with the number of occupied beds in emergency shelters to make sure people aren't counted twice, something that hasn't been done previously.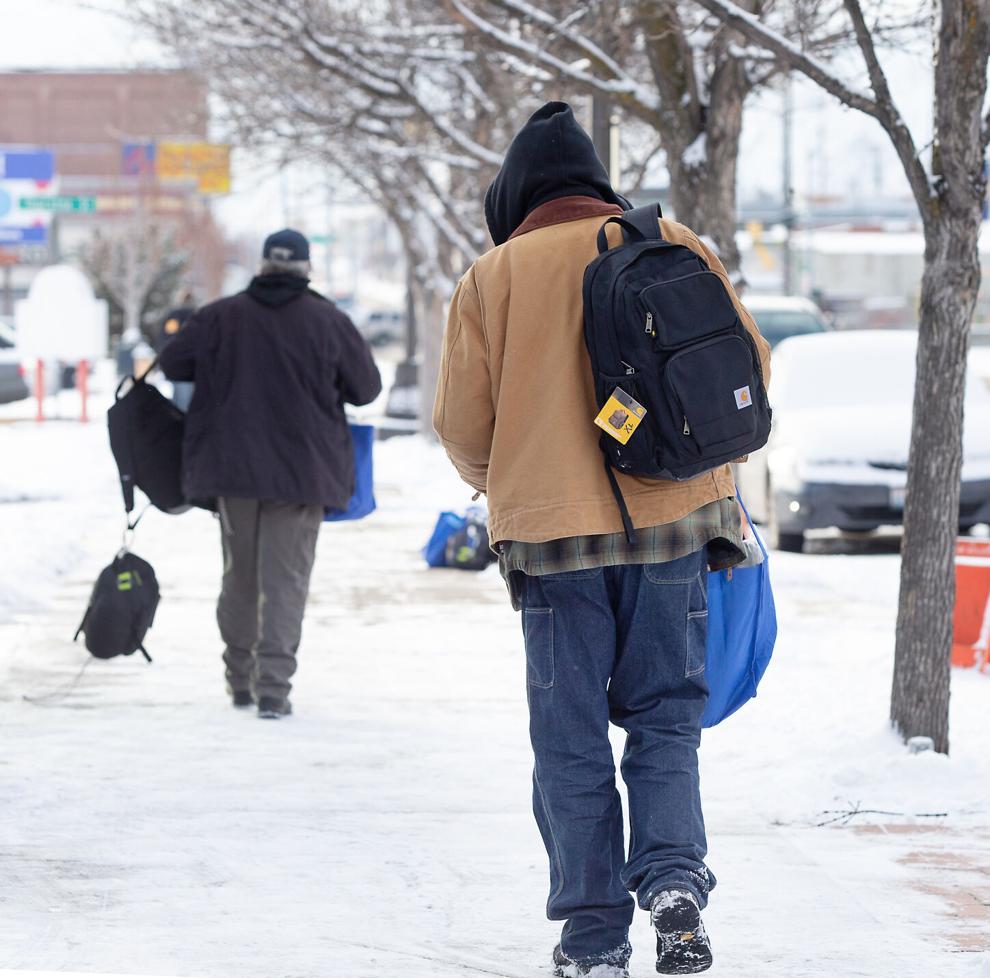 Sleiman said the volunteers surveyed 159 people during the one-day counts. She hopes to have the count's final results, with duplicate numbers weeded out and households with multiple people accounted for, next week. That final count will also show how many participants are unsheltered versus staying in shelters.
"I think everyone involved had a really good handle of where people were, even those who found little nooks and crannies to take shelters in places I certainly would never think to look," she said. "We have outreach providers and managers of shelters who care deeply about all of these people. That care and attention to people's needs and situations really showed yesterday."