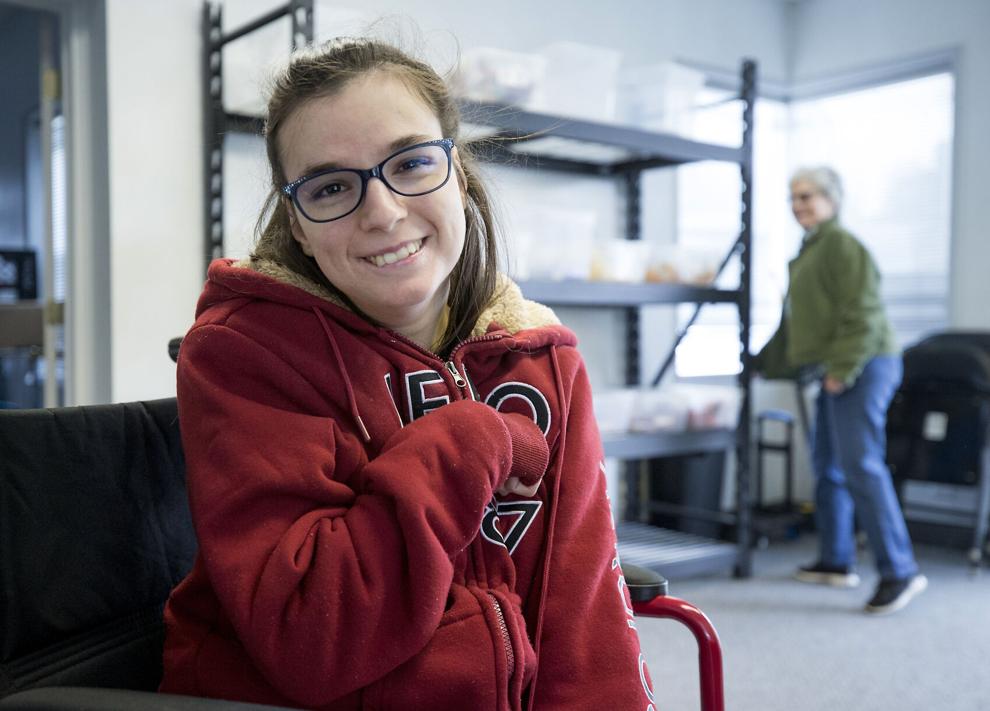 Throughout her life, Hailey Shaw has felt invisible.
Hardly anyone wanted to take the time to get to know the girl with cerebral palsy.
Not most of her classmates in the Wenatchee and Eastmont school districts. Not many of the teachers and aides in her special education classes. Not many of the caregivers who helped her with life functions. Not, she says with great sadness, some members of her own family.
Getting to know Hailey takes patience. The cerebral palsy has left her with barely understandable speech. Whenever possible, she uses her grandmother, Cheri Rayburn of East Wenatchee, to translate.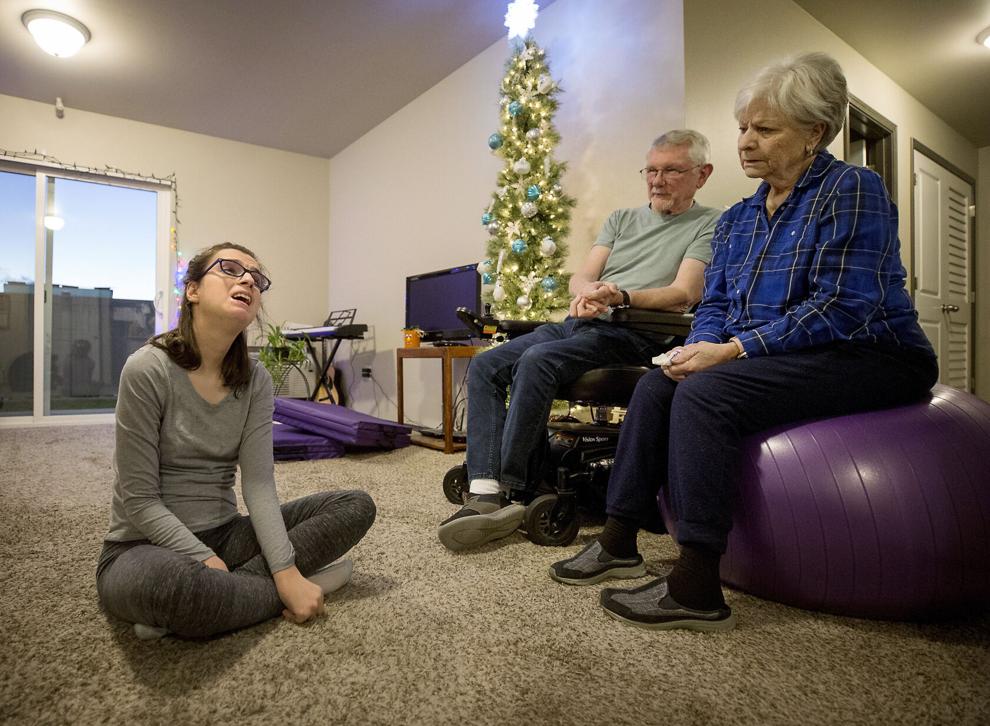 Shaw, 25, has written a book about her life: "Not Just That Girl With CP" with ghost writer Jean Torkelson.
CP is short for a group of neurological disorders that permanently affect body movement and muscle coordination. It is caused by damage to or abnormalities inside the developing brain, according to the National Institutes of Health. The damage often happens at birth.
A key quote from Shaw's book is the statement: "I don't want to be invisible anymore."
While cerebral palsy has left Shaw in a wheelchair with arms and legs that move chaotically, her mind is fully functioning.
"When people ask me questions over and over again, and I can't even get it out." She says. "That's what makes me impatient."
And it's an impatience with others as well.
Recently, Shaw and her grandmother were talking with a nurse, and the nurse was talking to Hailey, who was struggling with words. The nurse then began talking only to Shaw's grandmother. Hailey, Rayburn says, was so upset that she wheeled out of the room in her power wheelchair.
"It's about having common sense," Shaw says. "If my mouth is moving and my voice can be heard, obviously, I'm talking."
Of her school years, Shaw looks back sadly at teachers and aides who rarely understood her mental abilities.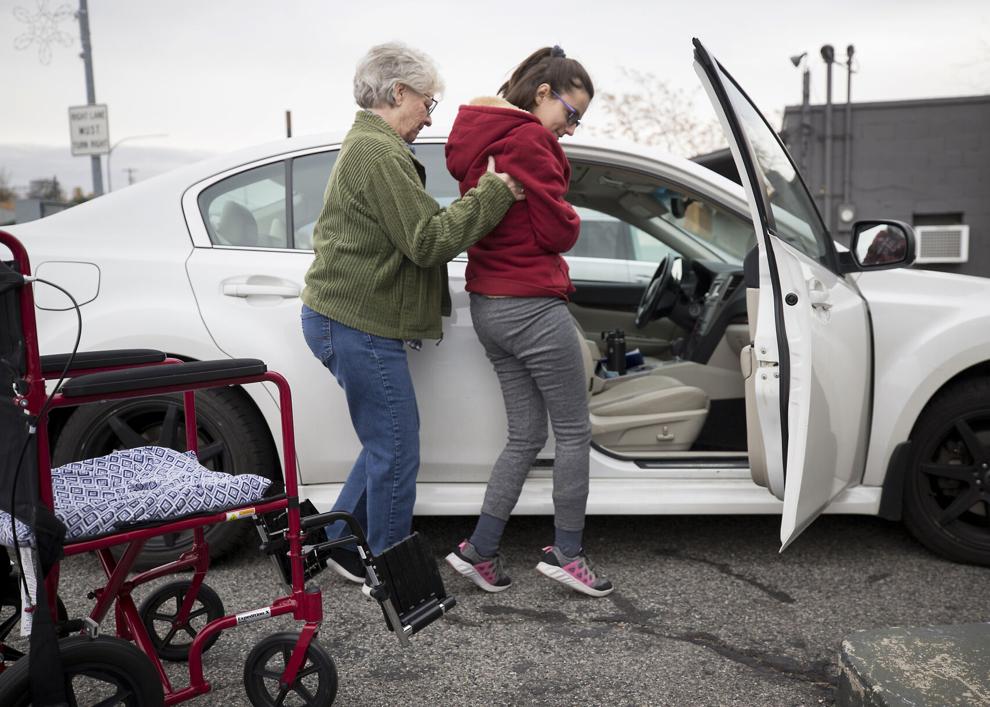 "They knew I had a disability and they assumed that I couldn't learn, and then they just put me in a room and turned on a movie that was not for my age," she says "They just didn't put in the effort."
Her reaction: "I was very mad."
Because of a difficult home life, Shaw has moved around a lot. Born in Everett, she moved to Wenatchee at age 8, attending Lincoln Elementary School in Wenatchee. After another move, she came back to Wenatchee at age 15 and attended Eastmont Junior High School, then Eastmont High School for 10th and 11th grades. Later, she lived in Spokane and graduated from Cheney High School in 2017.
After several years in a total-care facility, Shaw moved to East Wenatchee in June. With the help of caregivers and her grandparents, Cheri and Phil Rayburn, Shaw is living in her own apartment.
Shaw urges patience for people trying to talk with her.
She suggests that people start by asking yes and no questions, then moving into normal conversation.
"Just say, 'Hi, How are you?' Don't be afraid because you see something different," she says.
When things get really difficult, Hailey uses a book with letters on the cover. She will point to the letters to spell out words.
'I always have my book when I am in a new place with new people," she says. "It is helpful if people are patient because I am really really good at my board, but it does take time."
Her personal frustrations have often resulted in outbursts that are scary to her and to those around her. Recently, she has been practicing mindfulness, which helps calm and organize her mind.
"It makes me more aware of anything," she says. "If I have a feeling that is not important, I can let it go. But, if it is important, I can think it through."
Shaw describes herself as "outrageous, peppy, outgoing and upbeat."
On Aug. 15, she went skydiving with Chelan Skydive while strapped to a professional skydiver. It was something that she has thought about doing for a long time.
"I was wanting to feel the experience of falling and flying," she says. "It was amazing, just feeling the breeze and the turning around that we did."
Was she scared? She emphatically shakes her head.
"First off, I have God on my side, and then, I have always been a daredevil," she says.
Her grandmother, strapped to another professional skydiver, jumped out of the plane after Hailey.
Early on, the 74-year-old woman hadn't wanted to do it.
The tipping point came when Hailey said to her: "Nobody will be up in the plane with me."
"Hailey asked a lot of people and nobody said yes except me," Rayburn says.
Throughout the book, Shaw's Christian faith is in the forefront.
"I can do anything through God, through Christ, who gives me strength," she says. "No matter what someone is going through, it's going to be worth it at the end, because this is not forever. There is a new life in Heaven, if you really believe it."
Shaw hopes that people who read her book will come away with insight into how to communicate with someone with a disability.
What I want people to know about me is that I'm just like them," she says. "No matter about my CP. That isn't me. I'm Hailey, and I have CP, but I'm not CP."