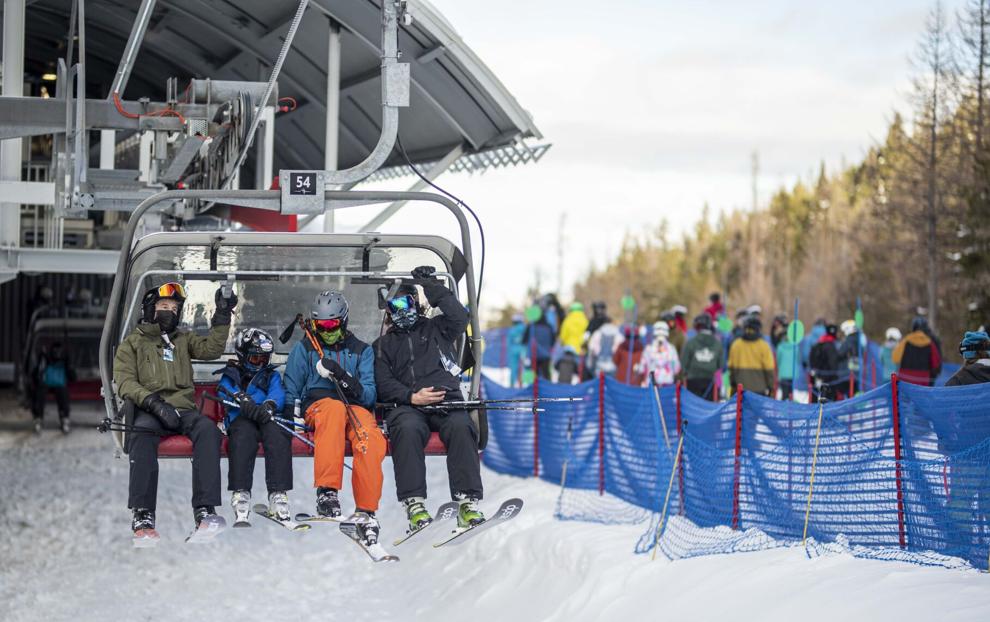 WENATCHEE — Davin Trefry had snowboarded at Mission Ridge a handful of times over the past few months, but he had never ridden to the top of the mountain — until Wednesday.
A member of the parking crew, Trefry had a free pass, so he figured he might as well use it on the day Mission Ridge Ski & Board Resort opened Chair 2 to the public. After riding to the top, he said he was beyond impressed. It was a bluebird day and the views were immaculate.
"I thought it was so nice," Trefry said Wednesday night. "It's so beautiful up there and there were no clouds so you could see the town and look up the Columbia River. That view never gets old; and there was still quite a bit of powder to be had."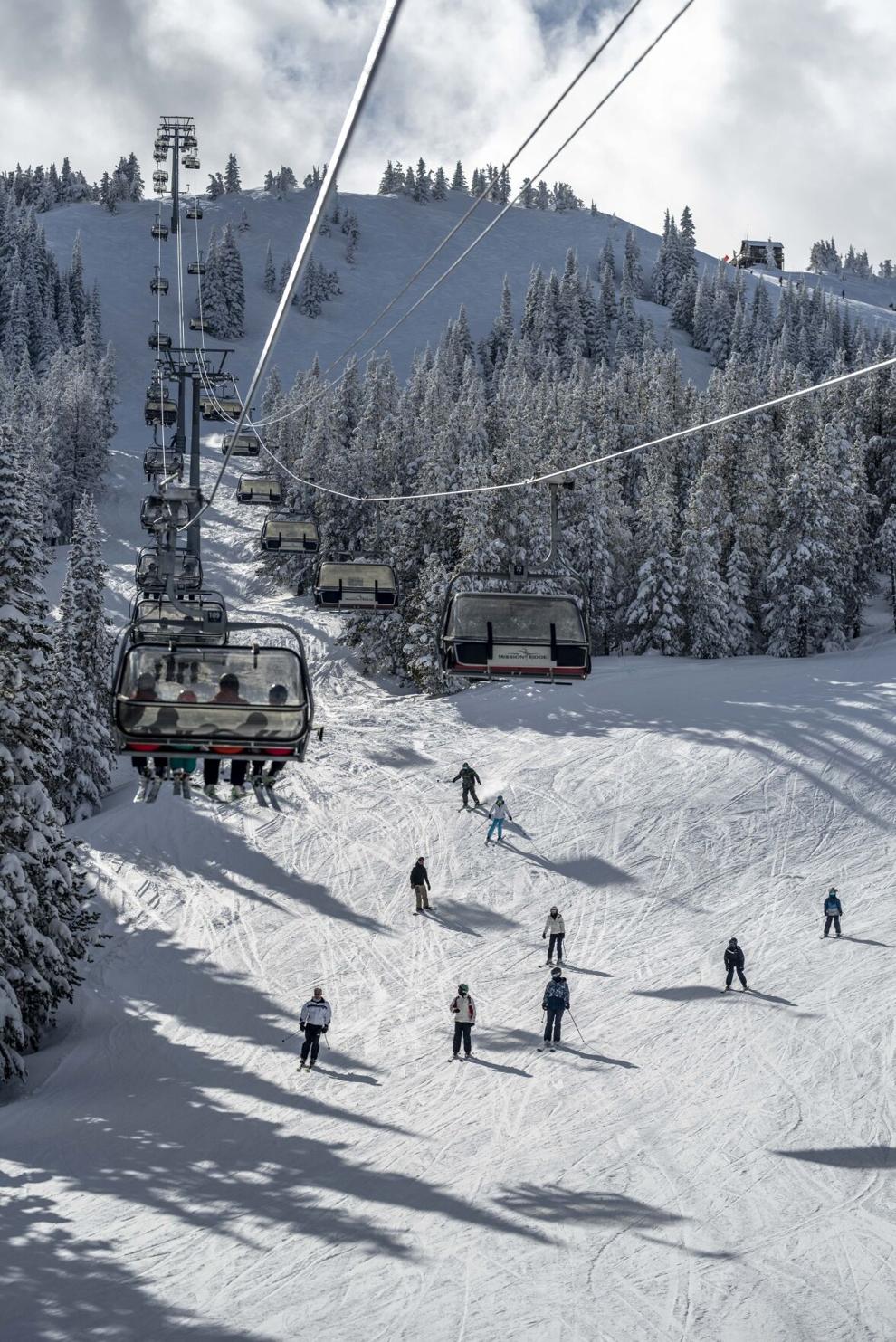 Fellow parking crew member Elijahrae McGee echoed his coworker's sentiments, saying the chair was more than he had anticipated.
"I had imagined just sitting on a new chair and going up, but they also have an automatic carpet that pulls you forward when loading up, gates that open up for each rider and bubbles that automatically come down and act as a wind/snow breaker," he said. "It was just so much better than what I was hoping. It's amazing."
Riders yelled cheers or gave a few whoops as they made their initial ascent and felt the sheer joy of it all, many making their first ride to the top of the mountain in nearly a year.
McGee, who unlike Trefry, has been skiing at Mission since he was 6 years old, said he and his friends gave a few cheers as well after loading up. They were just happy to hunt for some fresh powder and carve turns on Lemolo, Tumwater and Sunspot. McGee said that the first run felt like he was riding on top of a cloud.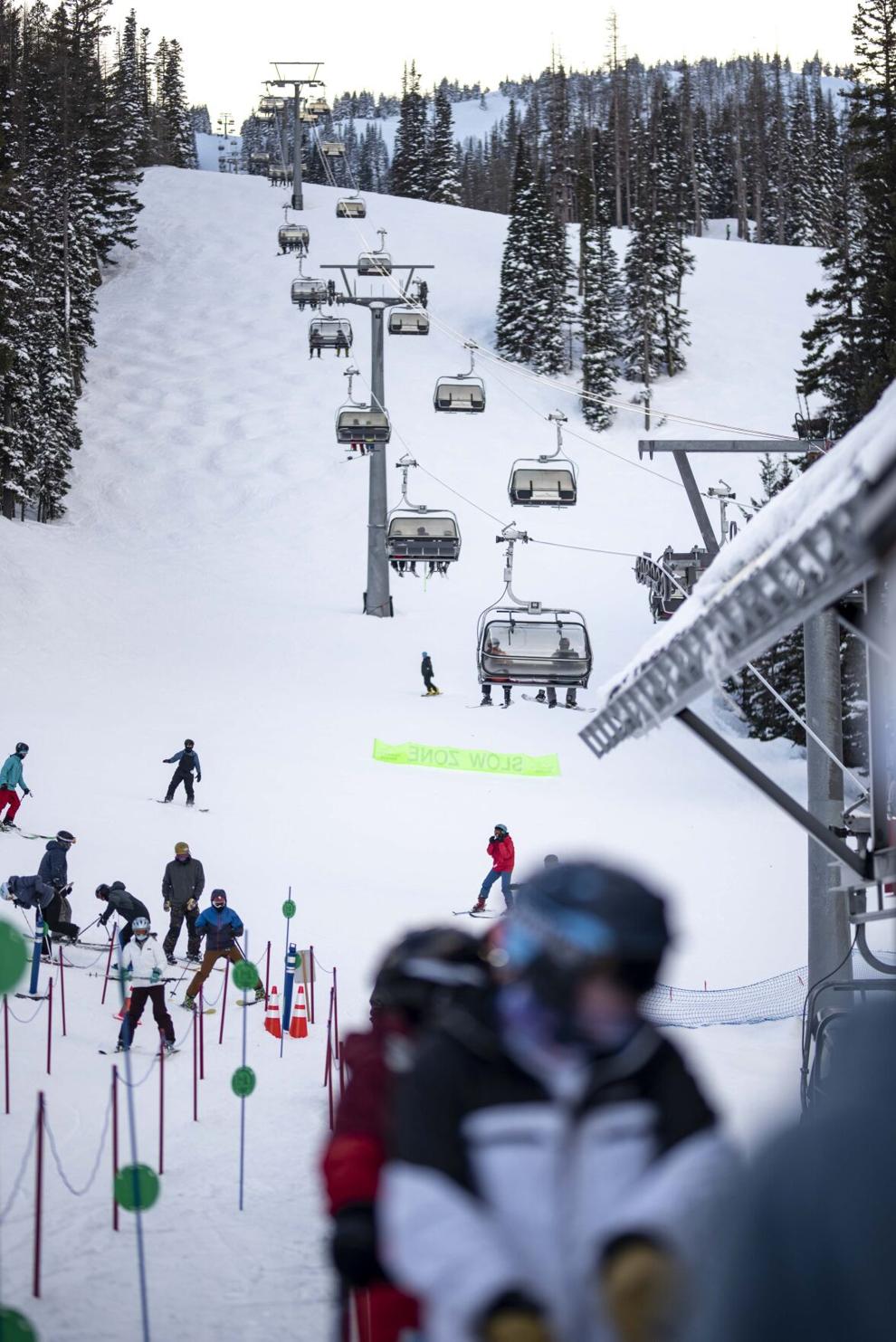 "It was like having all of those old memories rush back," he said. "I haven't been up to the top in quite a long time and it was my first time going up on a snowboard, so it was a little bit different of an experience, but overall, much better than I was hoping for. A few of the other employees who had been working hard on the project were a little emotional. But once I got to the top I spent between five and 10 minutes just taking in all the views that I hadn't seen in a long time. The day was just perfect."
"That first run was definitely worth it, and the many more runs after will be even better too," he said. "There will be some days where the weather isn't as good and the snow crusty, but riding that chair will be the highlight (of the day). I've been to places where you spend more time on the chairs as opposed to on the slopes, but the seats are really comfortable and it's high-tech. It's the best part of the mountain at this point."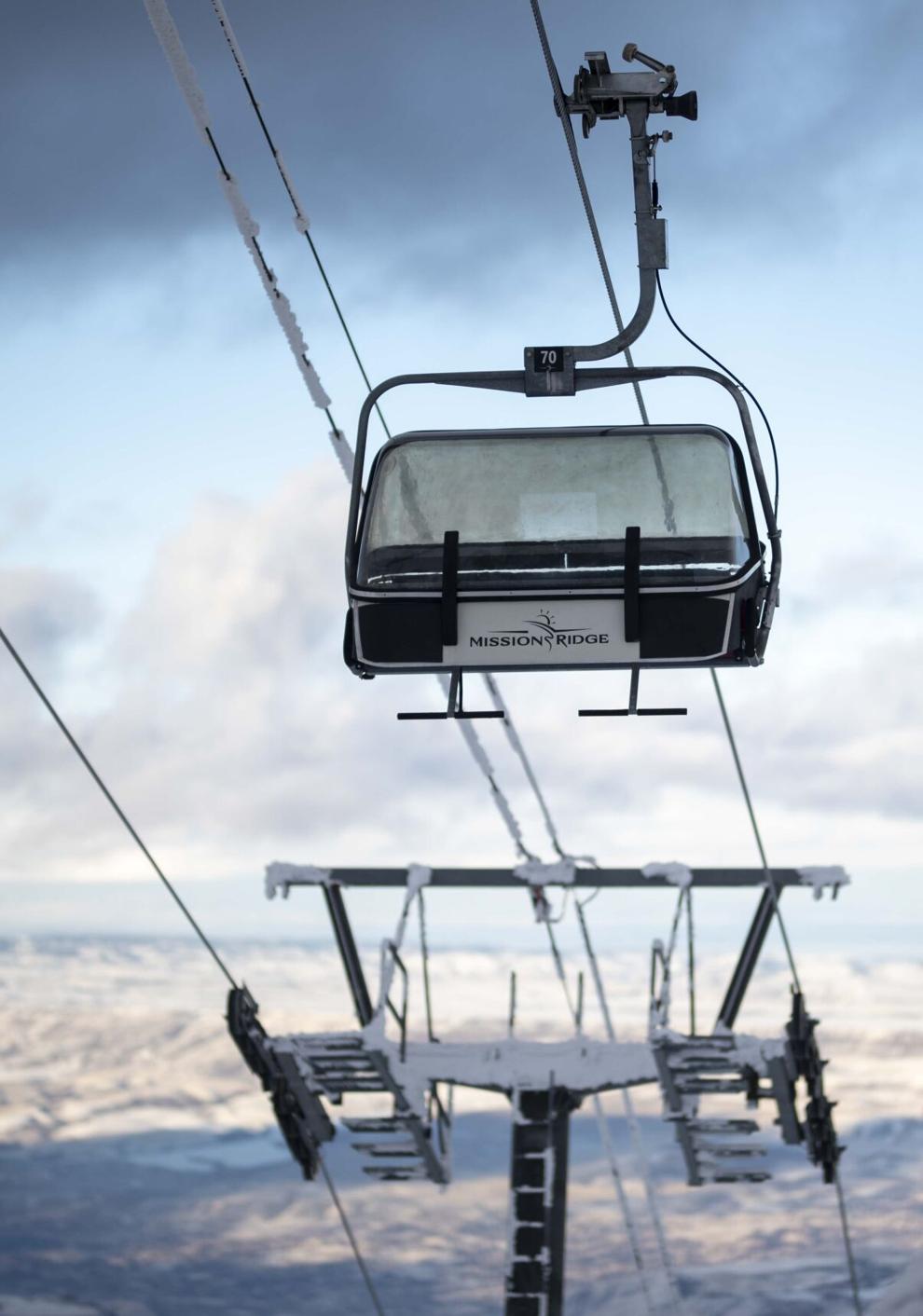 Mission Ridge Marketing Director Tony Hickok said it's been amazing to see everyone's reaction and hear all the positive feedback. People have been super pumped and, in his opinion, the chair is unlike any other in the Northwest.
"Having those big buildings on the top and bottom where you are essentially loading inside and unloading inside is such a unique experience," Hickok said. "The chairs themselves, even without the bubble, are really comfortable, way more than old chairs, and the addition of the bubble for inclement weather is (huge)."
In total, they added five more chairs to the Wenatchee Express (117 as opposed to 112 for the old Liberator) and shaved off a minute of ride time. So skiers/snowboarders will be able to spend more time out on the slopes.
All in all, "It's an amazing chair lift," Hickok said. "It's been quite the project to get it done, but I think that really shows the spirit of the team herea and support from the community. The machine itself is well over a mile long and it's very complex; it really takes a lot of effort to do something like this (but) we're excited to have it running and have something that will serve the valley for a long time."