WENATCHEE — Led by manufacturing and leisure and hospitality sectors, jobs in Chelan and Douglas counties are on the rebound.
Statistics from the state Employment Security Department for April show dramatic improvement over a year ago, when the pandemic shuttered businesses and the employment rate climbed to 16.1%. This year, April's employment rate is at 6.4%, showing a return of 5,100 of the nonfarm jobs lost last year.
The region, now recording 44,600 jobs, is still down 1,000 jobs overall from April 2019.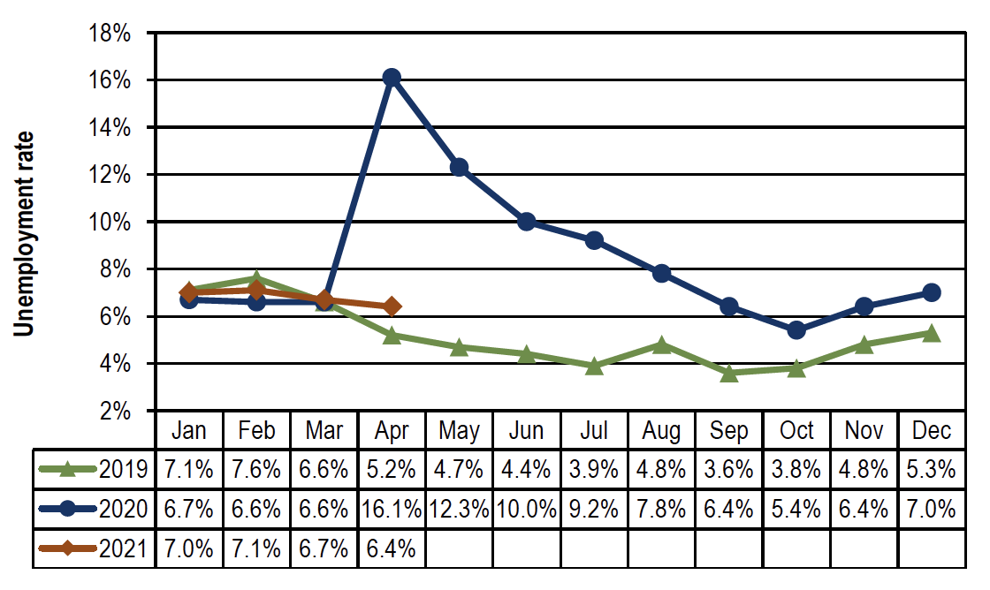 "This upturn was encouraging economic news," regional economist Don Meseck in his Labor Area Summary report released Thursday. "This April's 12.9% and 5,100 job increase was the first month in the past 12 months — since the start of COVID-19 related layoffs in April 2020 — in which the labor market registered year-over-year job growth."
The two industries accounting for the biggest local turnaround are:
Leisure and hospitality, which added 2,200 jobs this April compared to last April, a 59.5% increase
Manufacturing, which added 400 jobs, a 20% boost.
Both industries are ahead of statewide percentage increases. Those two sectors also are ahead of the jobs tallied in March, with manufacturing up 100 jobs and leisure and hospitality up 300. Leisure and hospitality jobs were hit harder than any other sector in the Wenatchee Metropolitan Statistical Area, Meseck said. The current total of 5,900 jobs is still down 800 jobs from April 2019's 6,700 jobs.
The construction industry, also one of the most active in the region, saw a 500-job boost this April compared to last April, but, with 3,000 jobs, was even with the figures from March. That also was the case with retail jobs, which accounted for 6,400 jobs this April, echoing the numbers from the previous month, but up 1,100 jobs (20.8%) from April 2020.
Statewide, retail trade jobs saw a 15.4% gain across all subsectors, which include motor vehicle and parts dealers, building material and garden supply stores, food and beverage stores, general merchandise stores and other retail stores.
Meseck noted that the subsector accounting for more than half of the added retail jobs were in "other retail trade" which are internet shopping firms.