LEAVENWORTH — Last year, Leavenworth's Art in the Park was delayed starting for six weeks due to the COVID-19 pandemic. Many of the artists who participated wondered if there would even be a season for the open-air art market, a Leavenworth institution since 1966.
However, once Art in the Park did open, many artists reported it was a very good season despite the late start.
"The very first weekend was my best weekend ever of any of the weekends I've shown down here. People were happy to go out. Business was great all summer long. We were thrilled," said artist Pete Kornowski.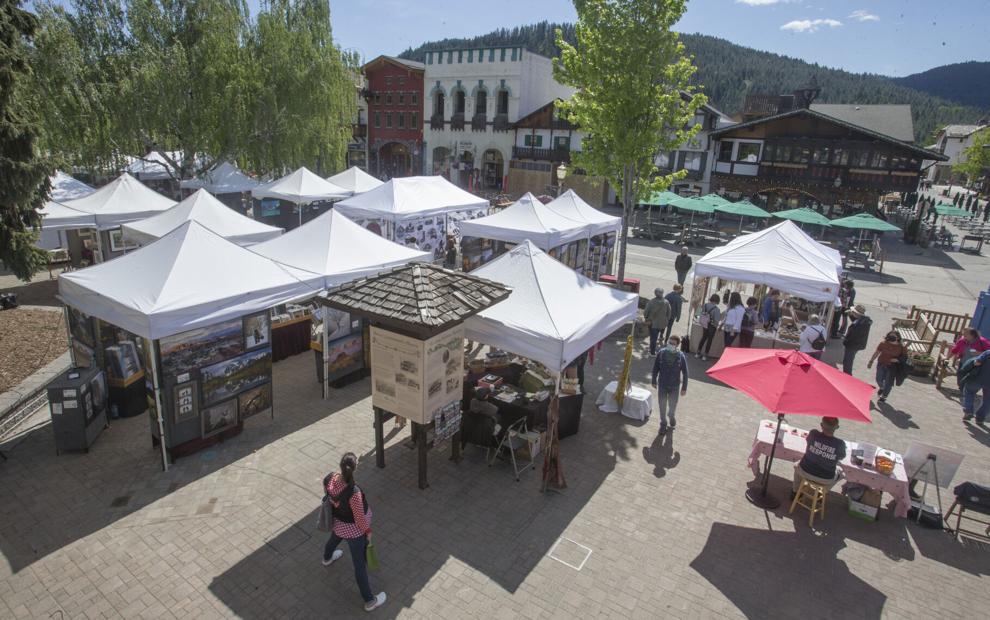 Village Art in the Park Director Callie Baker, now in her second year with the organization, said in 2020 Art in the Park could not open until Chelan County reached Phase 2. Normally, Art in the Park opens the first week in May, but last year, it was June 12.
To open last year, Baker said she had to change the layout of artist booths to make sure each booth was 6 feet apart. She said the plan is to use the same layout this year.
"Things are a little more relaxed this year overall but we have an occupancy rating even though we are outside," Baker said.
There are 32 artists participating in Art in the Park, 20 of them returning artists, she said. Some artists come every weekend while others come on a rotating basis.
Photographer Roy Lutz has been a vendor at Art in the Park since 1998. He said last year started off rough because the first six shows were dropped, but as the season progressed, it was good.
"People were coming to Leavenworth just to escape. I actually had as good a season as I had the previous year," Lutz said. "I had to drop some of my early shows that were indoors, but we started on time. I'm hoping to do better this year than last."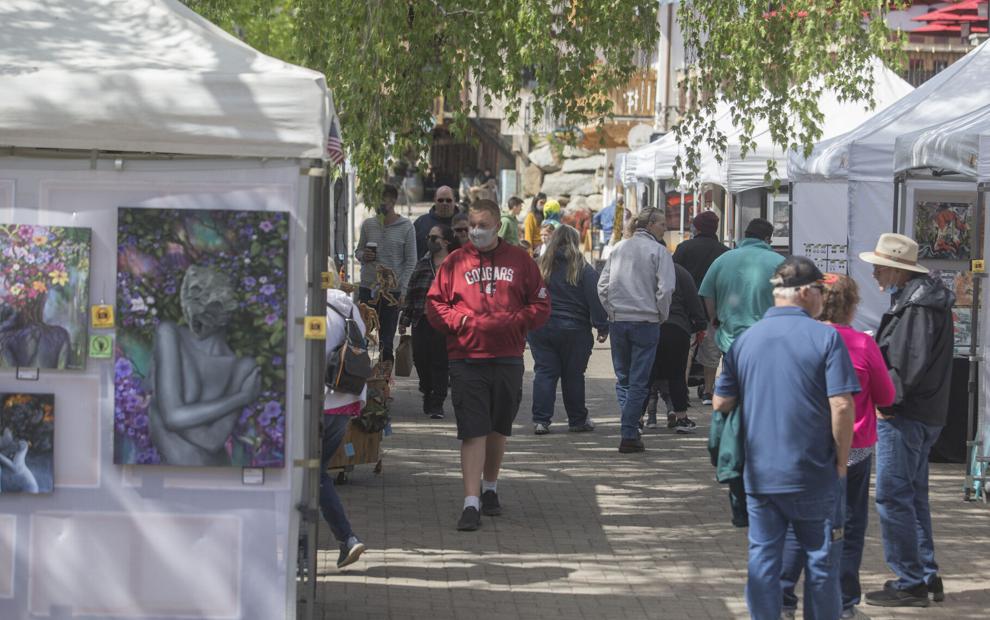 Art in the Park opened May 1. Baker said the turnout was "fantastic." She said most people do not seek out Art in the Park — they just see the tents and come over. Baker believes Art in the Park, centrally located next to the gazebo, is in the ideal location for passersby.
Photographer Pamela Eaton-Ford is back for a second year at Art in the Park after operating a gallery in Seattle for years.
Eaton-Ford wanted to test the waters to see if she wanted to quit her day job and do this full-time.
"I picked a pandemic to do that," Eaton-Ford said. "They did a very good process here of making space between booths. The public felt comfortable wandering through. I'm very happy with the sales because I didn't know what to expect. Worth coming back for."
Eaton-Ford said what makes Art in the Park special is that the public gets to meet the artist — speak to the creators. What is the story behind the photo?
A painter like Kornowski has stories in his paintings to spark the imagination, so it is interesting to talk to people about his work.
"I just got done talking with a customer asking about the meaning behind a particular painting. I have one for most paintings. People give me reactions I could never intend. That fuels the next idea," Kornowski said.
Hopes for the upcoming season are high. Kornowski said it feels like they are picking up where they left off in the fall. It's been good so far.
Baker is hoping for a banner year in 2021.
"Last year talking to people coming through. We had so many from Washington, Oregon and Idaho who had never been to Leavenworth. I feel this summer, even with travel more open, I think we'll have more people," Baker said. "The whole downtown is changed. Having the downtown closed. If there are silver linings from COVID, that is one. It has been so nice."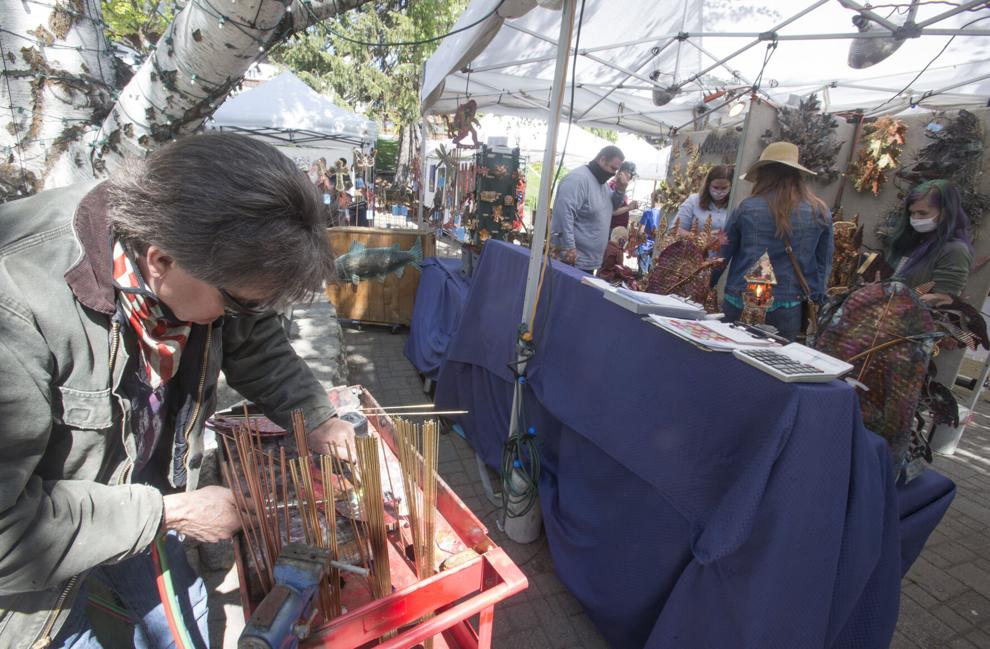 One item seemingly universally agreed upon by those at Art in the Park is that having downtown Leavenworth closed to traffic has been a good thing for Art in the Park.
"I grew up here in Leavenworth so I'd really like to see the street open. I think it really helps out. I think all the businesses would like that too," said metal artist Phelan Piestrup.
Kornowski said it's quieter downtown without the traffic and now he doesn't have to battle for parking spots for setup and tear down.
"The customers like it too because they can meander wherever. It's a wide open shopping world," Kornowski said.