WENATCHEE — Touched by the suicide of a high school student, Kamryn Fowler decided to do something. A Wenatchee High School senior, she was really worried about the mental health of her peers during the pandemic.
Somehow, she wanted local leaders to hear their voices before more suicides followed.
Fowler, who described herself as a social butterfly, said the first couple of months home were a struggle because she didn't have social interactions.
"It was really hard for me to spend so much time at home. I have been struggling in school. I did not have a lot of motivation," Fowler said. "These past few months, I've learned to focus on helping others rather than just complaining about what I'm missing out on these days. I decided to take some action for some people struggling more than I was."
Fowler decided to conduct an online survey of teenagers in the Wenatchee Valley asking them about their physical and emotional concerns. She created a Google Form of questions exploring the health consequences of at-home learning and quarantine.
She received 106 responses from middle and high school students. Before the survey, Fowler did not know a lot about what her peers were going through.
"I really just talk to my close maybe five friends. We just discuss our thoughts of being at home. I got a small glimpse of what my close friends were going through. I really wanted to understand and get a sense of the community and what the student body as a whole was feeling," she said.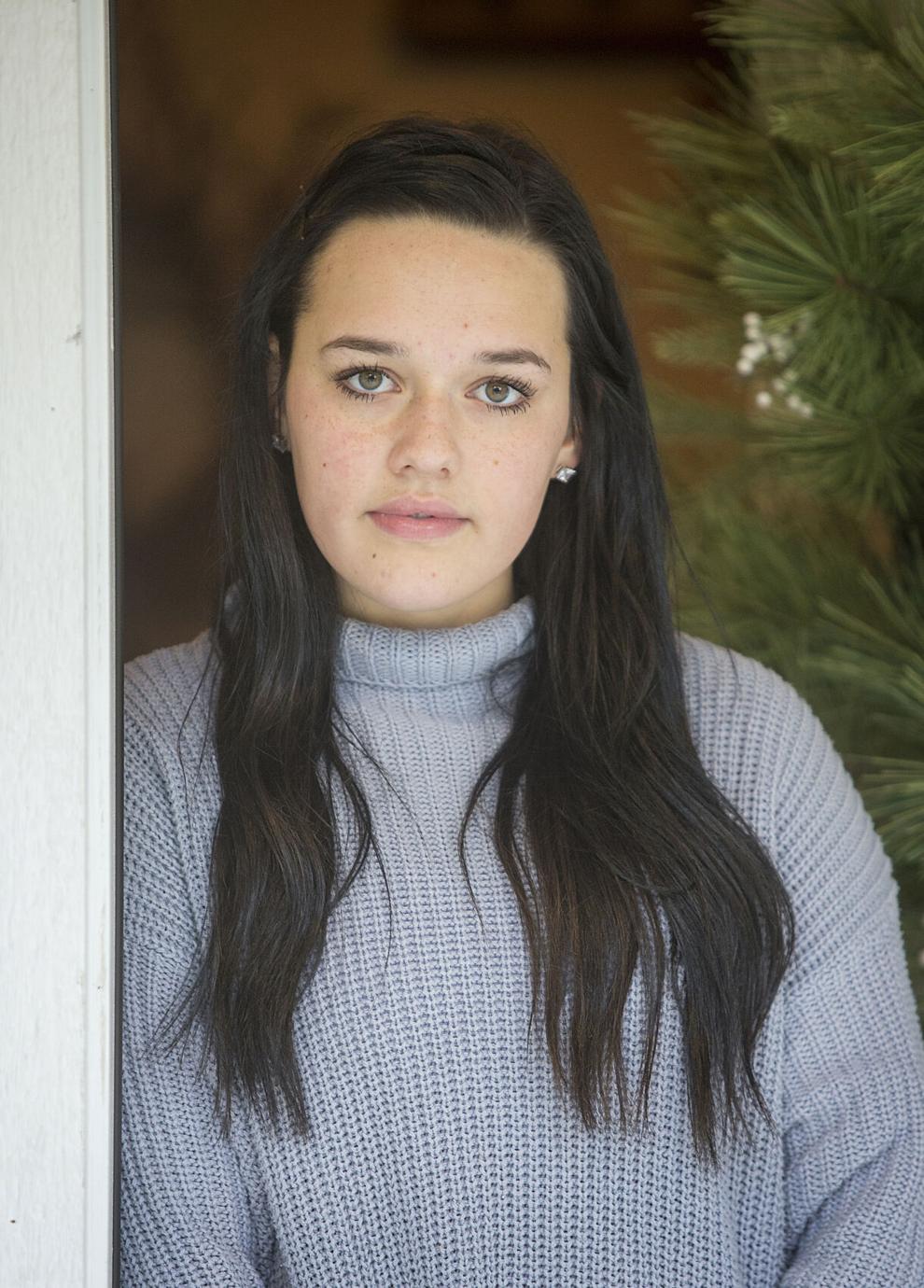 Some of the responses were very emotional and raw.
"I was blown away by some of the home situations these kids are going through — domestic violence, toxic households, and drug use," Fowler said. "I'm heartbroken school isn't an option for kids to escape from their home life. I was taken aback by some of the responses."
Wenatchee School District Director of Learning and Teaching Mike Lane, who supervises all the district counselors, said he was impressed with Fowler's initiative and thought she put into the survey. But the survey responses did not necessarily surprise him.
"We know this is not ideal and that people are struggling," he said. We are doing work at the building level designed to provide additional levels of support until we can all our students back in the building with us, Lane said.
Most concerning for Lane are the issues around depression and anxiety. He said last week the district hosted an online community forum with two psychologists from Confluence Health presenting on depression.
He said they spent about half the time with a live question-and-answer session taking questions from students, parents, and the community. Lane feels the event really made a difference.
"The reason I say that is the questions were heartfelt and authentic. Some were a little bit hard for the psychologists to answer. We were excited. We had just under 100 viewing the event live. We have it posted on our YouTube playlist called the Wellbeing, kind of a campaign we have going," Lane said.
Initially, the goal in releasing the survey was to empathize with her peers, Fowler said. She wanted a safe place for teenagers to share their thoughts anonymously. She wanted to share this with the school district leaders, public health administrators, and even government leaders.
"There's nothing much I can do to bring kids back into school, but I really wanted to empathize with my peers, understand what they were going through, but I want to spread awareness to our leaders instead of them just looking at the facts of our COVID numbers rising and declining," she said.